Lucien
Jun 29, 2015 4:42:38 GMT -5
Post by Deleted on Jun 29, 2015 4:42:38 GMT -5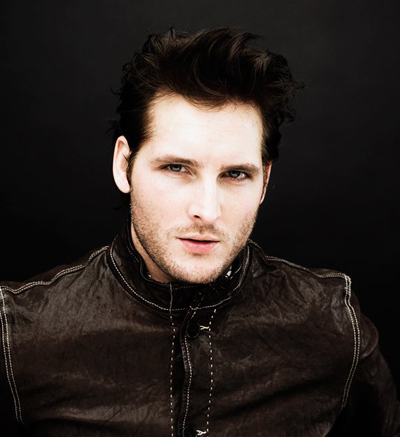 Full Name:
Lucien
Nickname/Alias:
N/A
Age/Date Of Birth:
Thirty Five Years Old | 10 - 31 - 1979
Race:
God
Occupation:
A God To His People
Species Group:
Pagan God/Tulpa
Play-By:
Peter Facinelli
Abilities
-
Elemental Manipulation:
Lucien is able to manipulate fire, water, air, and earth elements.
-
Healing:
Lucien is able to heal any living thing and possibly resurrect the dead, however the power that would take would weaken him greatly.
-
Psychic Connection:
Lucien has a psychic connection to all he meets, feeling what they feel. However, as that alone would be called empathy; his powers go beyond that. He can channel other people's emotions and project, reflect or amplify those same emotions through his hands in the form of two tiny electricity bolts. By channeling emotions he can do this in order to tap into a human's abilities, this does not work on creatures, angels, demons, and other Gods.
Last but not least he is able to strengthen his psychic connection with someone by performing a hobby, skill, habit they do, or wear or use something they are attached to. Doing this allows him to see their past thoughts, locate them, and if the bond becomes strong enough he can read their mind and speak telepathically.
-
Premonitions:
Lucien has visions of the future and past while he sleeps.
-
Psychometry:
Lucien is able to touch an object and see it's history, everyone who was involved with it. He can do this with a location as well and see events that took place there.
-
Divine Beast Summoning:
Lucien is able to summon great beastly monsters that are things of legends, this is due to the beliefs the people had when they created him as a tulpa.
-
Supernaturally Captivating:
Lucien is captivating to everyone he meets, people feel drawn to him. It is due to this power that he has no trouble getting followers and befriending individuals.
-
Dream Walking:
Lucien is able to go into another being's dreams, however he cannot manipulate anything when inside them.
-
Super Strength:
Lucien's strength is much stronger than a humans.
-
Temporal Cognition:
Lucien is able to discern a subject's age, as well as the alteration of, or travel through, time (including where and when to). He can even determine the exact time an event has taken place or will take place, or how long it took or will take (as long as he knows the event has happened or will happen).
-
Immortal:
Lucien cannot die of disease or age, however he can be wounded and possibly killed like a normal human.
-
Cleansing:
Lucien is able to cleanse a body of any spirit possessing someone.
Special Inventory
Special items that are bought from the store will go here.
Likes (At Least 3):
❤
Nature
-
Lucien loves animals, plants, and the natural things of the Earth. He treats them all with great respect.
❤
His Follower's Joy
-
He gets pleasure from his follower's happiness and hates when they are in pain.
❤
Traveling
-
He enjoys traveling a lot, meeting different people and seeing new things.
Dislikes (At Least 3):
✗
Being Doubted
-
He does not like when people have doubt in him or his abilities.
✗
Feeling Everyone's Pain
-
Lucien being able to connect with the people he meets and feel their emotions is a double edged sword. As much of a blessing as his ability is, he does not like to feel the pain of other's and he cannot control what he feels.
✗
Lying
-
He dislikes lying to people but also dislikes when he is lied to.
Fears (At Least 2):
☬ Not being able to save the people of the world and failing his followers.
☬ Being betrayed.
Goals (At Least 1):
★ To Gain As Many Followers As He Can So They Can Ascend To The After Life
Personality:
Lucien is a kind and caring Pagan God. He shows interest in one's life and expresses that he wants to help them if they would let him. He's honest, not lying to people but that doesn't mean he chooses to tell everyone everything. In fact, Lucien is very vague and cryptic sometimes when he speaks, which can come off as confusing to some. His people are his top priority, next to gaining more followers, and he is very merciful towards them. He shows them forgiveness and helps them to overcome their inner demons, but some times he leaves them to face their trials and tribulations without him; in order for them to grow. If one of his followers are wronged or worse he can become very wrathful upon the one who did so. His wrath extends to people who harm animals and plants in cruel ways.
Lucien has a great passion for the animals of the earth and he spends a lot of time with them. Due to him being supernaturally captivating animals usually are very at calm with him and trust him. The tulpa does not worry himself with the laws of the world or the government, as he just sees them all as a way to control the people and take the power away from the ordinary citizens. He has his own laws, he does not need to obey the ones created by man.
Traits
[/b][/font]
✧ Honest
✧ Caring
✧ Merciful
Negatives (At Least 3):
✦ Wrathful
✦ Vague
✦ Ungovernable
[/ul]
Parents:
N/A
Siblings:
N/A
Other Family:
N/A
Important Others:
The Doomsday Cult
History:
Lucien was created in the year of 1979, by a group of young adults who found out how to use the power of a tulpa. The seven individuals chose to create their own God who they knew would exist and would care for his people, and by using faith and a lot of discipline they managed to create Lucien; their new found God. The seven weren't all together for long, as many passed but one managed to continue on and her name was Ruth Washington. Lucien put a great deal of faith and trust into her, letting her act as a motherly type figure for his followers.
In 1981, Lucien was in Chicago Illinois, where he came across a group of men in an alley who were forcing themselves upon a poor girl who was powerless to move. Lucien stopped them and scared them off with his Godly powers, causing them to flee and taking the girl with him to home in Chicago, as that is where the seven created him. After the woman recovered he had found out she was not a human as his other followers were, she was a vampire and has been alive for a longer time than any of the seven who created him had been. She asked to stay with him, drawn by his gentle nature and power and Lucien accepted and it was then that he realized what he had to do. He had to gain more followers, save more helpless souls.
He began to travel, his followers going with him and as time passed he would gain more and more faithful individuals. It was not until the year 2000 that he would stumble across a man on the run from the law. He was in Colorado, taking time to himself and sitting in a small patch of woods in a small town when a young man came jumping over a very tall fence. The sound of police sirens rang and it was apparent what was happening. Lucien healed the man and learned his name was Blake, and he told him he could come with him but Blake was afraid and thought that what the dude was saying sounded like some big time occultist type crap and he took off. He didn't get far because Blake was caught and arrested but while in jail Lucien showed up and bailed him out, having a feeling that he would get caught. Blake wasn't a big fan on all of it but he didn't really have anywhere else to go and he felt like he owed Lucien for everything he did so he went with him, ending up actually becoming a devout follower in no time.
In 2001 Lucien had a premonition while he was asleep, he saw a young girl with her kid brother. She was taking care of him, struggling to make ends meet but the vision became more intense as he saw black smoke force itself into her body one night as she cried while alone in her room. When he awoke he made his destination Los Angeles, California and found the two's home. He knocked on the door and when it opened he confronted the demon inside the sister and made his way inside. He lifted her up off the ground then forcefully pulled the demon out of her, causing it to escape. The girl's younger brother watched in fear, shaking as he sees what this man does. When the sister finally came to she made the decision to follow Lucien with her younger brother and packed there things, leaving that night.
In 2005 Lucien was in the city of New Orleans, Louisiana. He had a dream about a coven sacrificing a girl to gain more power, and as the ritual was started he showed up. He put an end to it, summoning a three headed giant dog much like the legend of Cerebus and saved the girl, releasing her from her chains. She told him that her name was Grace and she immediately chose to follow him, since it was her family and friends who tried to sacrifice her and she knew she couldn't go back to them, she didn't want to. In 2010 a man named Nolan tracked down Lucien and his followers and wanted to join. Lucien could tell that this man wasn't there to join them and had another agenda, and even dreamed of it but he accepted him. It didn't take too long for the man to confess he was a hunter, who planned to kill Lucien but changed their views on him and became an actual faithful follower of his.
About a year later, in 2011 Lucien found himself in a hospital down in Atlanta Georgia. He made his way into the ER and saw a victim doctor's were in the process of trying to save, he had just been shot and was on his death bed, but Lucien made his way to him and laid his hands on the man, healing him. A man, Dr. Freeman watched in all and stared at Lucien in shock. He stopped Lucien on his way out and asked him how he did what he did and Lucien told him in a very cryptic way that he was a God. Fascinated, Zachary Freeman decided to follow Lucien. A few years later Lucien would meet a girl by the name of Tiffany King. She was a stripper, and she had gotten herself in a bit of a pickle. A group of three men thought they could take her, trying to force her into their truck after she turned them down. She kicked and screamed before Lucien seemed to almost appear out of no where. He took care of the men, starting to fight with them but one decided to pull out a gun and stab him. In the midst of it all, the man accidentally stabbed Tiffany instead, and in fear the three took off in their truck. Lucien quickly moved to heal her, saving her life. After she found out about Lucien and his followers and decided that she wanted to go with him, that she felt incredibly safe with him. She told her fellow friends and strippers about the man but none of them would listen except Tina White, a lost soul who decided to go with Tiffany and follow this mystery man.
In 2015, Lucien stopped a group of kids who were beating on a teenage boy named Landon for being gay. After stopping them, he healed Landon and offered him to come with him, to follow him and that he'd protect him. Afraid and tired/scared for his life he ran away from his abusive home/school environment and went to live on the road with this strange man and his followers. Now Lucien is still traveling, living on the road in a tour type bus, helping the people he comes across and gaining more followers.
Alias:
Hell Hound
How did you find us?:
I Created The Site
Experience:
Lotz
Other Characters:
Amitiel
,
Chris Anderson
,
Jeff Atherton
, @rayne, @malachi,
Seth Baldwin
,
Nova Bennette
,
Lily Bishop
,
Joel Crawford
,
Emily Clark
,
Darren Covington
, @jaxon,
Eric Gilbertson
,
Sawyer Grant
,
Tyson Grant
,
Austin Jacobs
,
Matthew Jacobs
,
Scotty Jacobs
,
Stephanie Khang
,
Zane Lancaster
,
Isaiah MacIntyre
,
Mammon
,
Lorilee McKinley
,
Aspen Meadows
,
Heaven Michaels
,
Tristan Michaels
,
Ryker Nixon
, @hunter,
Lizzie Shields
,
Ethan Sullivan
,
Jake Sullivan
,
Luke Sullivan
, @declan, @tommy,
Dean Winchester
,
Dean Winchester Jr
,
Cody Wolfe
, @caspian.
Samson Zimmerman
,
Mason Parker
,
Izzy Anderson
,
Hope Anderson
, @dante,
Axel Meadows
,
Beezlebub
,
Wyatt Clark
,
Hudson Cooper
, @evan, @zadkiel,
Piper Wright
,
Shawn Miller
,
Aiden Watson
, @suriel,
Drake Crawford
,
Eligos
RP Sample:
Dean watched as the young blonde suddenly stood up and held out her hand. She was leaving? Dean couldn't help but feel a bit of disappointment. Little did he know the blonde thought Dean was trying to get rid of her even though that was not his intentions. He also stood and took her hand shaking it lightly but firmly, the electrical shock he felt earlier not as strong as the first time. When she leaned over and kissed his cheek it took him a little off guard. Her warm yet moist lips sent a feeling much stronger then the electrical shocks he felt earlier every time they made slight contact. What was it about this girl?.... It was something very different, he felt an almost... pull to her like she was a magnet and he was just a fine piece of metal. Again, his mind blamed it on the fact that he was in Purgatory for a year and this was really the first time he had been with a girl alone in quite sometime.


Dean took her phone and put the number in, all the while realizing that she would probably never call. He knew better then anyone that you don't give the person your number you get theirs. He handed her the phone and their fingers brushed against each other. She put the phone back in her bag.


"Thank you again,"


As she looked at him, their eyes met once again, gazing into one another's for a split moment before a small sigh escaped her lips. Before Dean could ask what was wrong a knock and a small voice came from outside the door.


"Housekeeping!"


Dean immediately furrowed his eyebrows. What the hell was housekeeping coming around at this time? It wasn't right, and Dean knew it. He had been living in motels forever, it wasn't time for this. Not only that, but Dean had specifically asked to keep housekeeping away until after he was done with the room, just something he started doing just in case he planned on staying a while. Dean went to grab Bethany's arm as she turned to open the door but wasn't quick enough.


"Wait, don't- - "


Beth opened the door and there stood a rather small middle aged woman with with black hair pulled into a pony-tail and a light blue cleaning uniform. Dean's eyebrows stayed furrowed as he looked at the woman but her words sent a shier down his spine and blood pumping his heart even faster.


"Hello, Bethany,"


The woman's eyes turned coal black and her cold, devilish half-smile sent another shiver down Dean's spine when suddenly Beth was sent flying into the wall. The demon sped in, the door slamming behind her. It was if she didn't notice Dean, that she didn't even care that he was standing there as her glare stayed hooked on Bethany who was now being pinned to the wall with telekinesis. As she was being held there a coat hook stabbed through the poor girl's left shoulder.


Dean's index finger on his right hand twitched as he stood there for a second. Before long the Winchester was moving and pulling out a canteen of holy water from under his pillow. Thankfully back when he got the credit cards Dean also got the basics, salt, holy water, borax, the works. He quickly spun around a toss a bit at the demon, making her grab at her face and scream as she steamed. Thanks to the sudden pain, the demon's hold on Bethany was gone and she fell to the floor. Dean quickly sprinkled more on the demon and moved in front of the door.


The woman stood there, her hands covering her face as she was bent over and looking down. She slowly lifted her head and pulled her hands away. Her eyes going wide and the pitch black being even more visible.


"Dean Winchester?!"


The demon shrieked and as she went to quickly leave the body Dean kicked with full force and she was pushed back, falling on a rug set up at the foot of the bed. She looked up quickly at the ceiling seeing nothing and frowned, trying to leave again but when she couldn't her eyes shot to Dean. Dean walked over slowly and smirked, lifting up the corner of the rug revealing a devils trap. He spoke in a low and cocky tone.


"Got you, bitch."


The demon squinted her eyes and tilted her head as Dean got up and rushed over to Beth.


"You..... I heard you were gone, everyone did. How are you here?"


Dean ignored the demon and squatted to Bethany's side, his eyes full of concern. He looked at her and upon seeing her injury he quickly wrapped his arm around her and helped her up.


"Don't worry... You'll be okay... I'll fix you up."


Dean walked her over to the bed and sat her down, ways away from the demon. After looking at her wound again, he looked into her eyes.


"Hang in there..."


Dean turned around and walked up to the demon, standing right outside of the devil's trap.


"What the hell are you doing here?" He nodded back at Beth. "What do you want from her?"


"Not going to make me talk, Winchester." The demon shook her head and smirked.


"Yeah?" Dean raised his eyebrows as he splashed more water in her face causing her to hiss. "Sure about that?"


The demon decided not to respond and Dean's anger and disgust took over.


"Fine. " Dean looked down at her, his glare latched onto her and not going anywhere. "Exorcizamus te, omnis immundus spiritus, omnis satanica potestas, omnis incursio infernalis adversarii, omnis legio, omnis congregatio et secta diabolica."


They'll love to know you are back!" The demon growled at Dean, causing him to pause a moment. "Yeah, well tell them I sent you." Dean paused again with a slight smirk and then he finished the exorcism. "Ergo, draco maledicte. Excclesiam tuam securi tibi facias libertate servire, te rogamus, audi nos."


A cloud of black smoke came spewing violently from the woman's mouth and when down through the floor. Dean took a breath and quickly turned around to see Beth. He swallowed and walked quickly back over to Beth, sitting on the bed next to her.


"I..... should patch you up now."


The body of the woman laid there, not moving as she was gone. Dean reached over to the nightstand, bending over Beth slightly and pulling open the drawer revealing some medical equipment.
I (Lucien) have read the site rules and understand them. The code word for the rules is: (Batman)
[/div][/div]
Application Created By Hell Hound
[/div]