Post by Spencer Black on Jul 24, 2015 2:52:34 GMT -5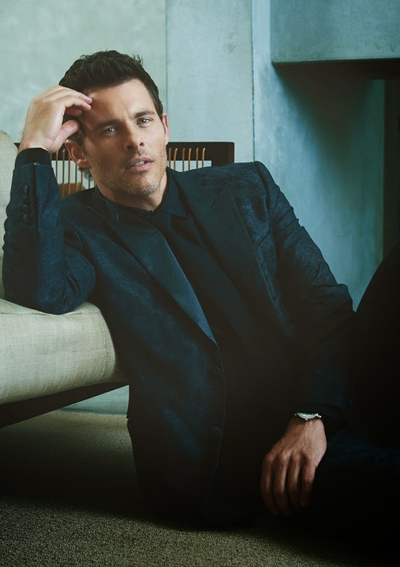 Full Name:
Spencer Zacariah Black
Nickname/Alias:
Spence
Age/Date Of Birth:
One Hundred Sixty Three Years Old | 08 - 13 - 1851
Race:
Human
Occupation:
Ex Grave-robber/Resurrectionist, Ex Surgeon/Scientist, Ex Carnival Performer
Species Group:
Witch
Play-By:
James Marsden
Abilities
Spencer is a very capable witch, having been practicing the craft since the year 1908. He is able to live forever and is able to use telekinesis, biokinesis, pyrokinesis, ectrokinesis, grant invulnerability, power granting, among other things.
Special Inventory
Special items that are bought from the store will go here.
Likes (At Least 3):
❤
Mutations
- Physical mutations of any kind capture his interest big time and he loves to study them.
❤
Drawing
- He finds solitude in doing so.
❤
Cicadas
- He sketches them often and can be found mentioning them a lot, taking a lot of interest in their metamorphosis.
❤
Helping Those With Mutations/Who Are Supernatural
- Not only does he find them interesting but he also likes to help them, find out what they are.
Dislikes (At Least 3):
✗
Being Ridiculed
- He has been a lot in his life and he hates it, doing so can tick him off.
✗
His Nightmares
- From everything he did and went through he suffers nightmares almost every night. He hates them and feels like that is his torture and penalty for being able to live forever.
✗
Differing Opinions
- He gets very impatient when someone disagrees with him and has a different opinion, frustrating him.
Fears (At Least 2):
☬
Death
- An abstract concept, the phenomenon of the living.
☬
His Son
- After making his son immortal, he fears him like he fears a lot of his work. Not only does he want to keep some things he never shared with his son a secret but he wants to stay hidden himself.
Goals (At Least 1):
★ To Help Those In The Supernatural Or Mutated Community
Personality:
Meeting Spencer he may seem energetic and can come off as very clever in not only the way he thinks but the way he speaks. He can be kind and friendly when the time calls but he can be angered easily and suddenly. It's not only his anger that is unpredictable, he himself is very unpredictable. It's hard pin pointing his reactions to anything with how crazy his reactions can be, or how he goes about doing something. Especially with his work he was and is very eccentric, not using the usual methods or working in a normal way as most would.
He is a serious individual which is good, not being too serious if the time calls for some lightheartedness. He can be very nervous and even bite his nails for it, that's why one thing he doesn't like to do is wait. Spencer is can be pretty cynical, concerned with his own interests and typically disregarding accepted standards in order to achieve them. Lastly, Spencer is remorseful to the things he has done and regrets the experimentations he has participated in and now dedicates himself to helping those with mutations and those within the supernatural community.
Traits
[/b][/font]
✧ Energetic
✧ Clever
✧ Remorseful
✧ Serious
Negatives (At Least 3):
✦ Nervous
✦ Cynical
✦ Eccentric
✦ Erratic
✦ Volatile Temper
[/ul]
Parents:
Gregory Black (Father/Deceased), Meredith Black (Mother/Deceased)
Siblings:
Bernard Black (Brother/Deceased)
Other Family:
Zacariah Black (Uncle/Deceased), Isadore Black (Aunt/Deceased), Elise Black (Ex-Wife/Deceased), Alphonse Black(Son), Elizabeth Black (Daughter/Deceased), Victor Black (Son/Deceased), Samuel Black (Son/Deceased)
Important Others:
Joseph Warren Denkel, Jean DeLain, Jaob A. Holace, @warren
History:
Spencer Black was born in the fall of 1851. During his birth his mother, Meredith, passed away and left Spencer's father holding Meredith's death in one hand and Spencer's life in the other. That left Spencer with his father and older brother Bernard, who was three years ahead of him in age. They lived in Boston Massachusetts where Gregory was a respected professor of anatomy at the Medical Arts College of Boston. Due to the low quantity of cadavers to use Gregory would often buy stolen ones or even have his children help him rob graves to gain more cadavers.
It was the winter of 1868 when Spencer's father would catch smallpox and ultimately succumb to it. Many believed that Gregory would of been able to cure the disease if he had known in time, believing he was just that brilliant. Spencer thought of his father's death as more of a curiosity rather than a tragedy. He mourned his death, but he did not weep. He liked to call death the phenomenon of the living. It wasn't too long after his father's funeral that Spencer revealed that he wanted to become a medical doctor. He said that he believed him following a career in medicine was not his choice but it was a matter of fate, God, or some other weapon of man. In the fall of 1969 he and Bernard moved to live with their Aunt and Uncle, Isadore and Zacariah who had helped pay for the funeral costs. They took their new residence in Philadelphia, prior to that Bernard had completed 3 years of schooling at the college their father taught, where as Spencer had only completed 1 year. While Bernard took interest in natural sciences, fossils, and history; Spencer followed in his father's footsteps with his interest in anatomy.
Spencer's most influential professor was a man named Joseph Warren Denkel, or Dr. Denkel. He was a friend of his fathers back when they were both students and Denkel had even worked as a field surgeon during the Civil War. This man became a very good friend of Spencer's. Denkel was charismatic, jocular with staff and patients, prone to gambling, and other raucous behavior in the evenings. In 1869, during his first year, Spencer began to research mutations. Specifically physical abnormalities that manifested in dramatic, unique, and even fatal ways. However, finding people to study was difficult because they often died early on or were difficult to locate due to being secluded from the public. It was at a museum in downtown Philadelphia called Grossemier Museum that he came across a skeleton of conjoined twins who were named Ella and Emily. After seeing the skeleton, it inspired him to write his first paper on their unfortunate condition but many thought the young doctor was wasting time when there were more important matters to attend to, such as infectious diseases, more efficient surgical practices, and improved anesthesia. This in turn made the man frustrated.
He began to take illustration seriously, focusing on making his art work better and he would sketch many of his findings and notes. His work captured the interest of Jean DeLain who hired him to draw many illustrations of plants and insects that he discovered in other countries. It was while working for DeLain that he took interest in insects, mainly the cicadas. Finding metamorphosis fascinating. By the end of his second year at the academy he was devoting all his time to the mysteries of the human body. Secretly digging up fresh cadavers for his research. At the young age of 19, Spencer had already cemented his reputation as one of the country's brightest young scientists. He ended up dwarfing his older brother's accomplishments, who went to New York to being a successful career with the New York Society of Science.
In 1870, Spencer started a special surgical program that was dedicated to the research and improvement of operable birth defects. It was actually the first of it's kind. His close friend and mentor, Professor Denkel over saw the operation and an American physician named Dr. Jaob A. Holace, renowned for his work on embryonic research and conjoined twins was participating as well. Spencer was very impressed with his work. The group was given a separate operating room on the third floor of the Academy that would be called Ward C. It would become famous for being one of the most advanced scientific research spaces in the world. Dr. Spencer Black began gaining popularity after operating on two individuals with mutations and fixing them. One being a man with ectrodactyly or "lobster claws" and a young girl with polydactyly, where she had an additional right arm. His work was considered remarkable.
In the fall of 1870, Spencer published "The Perfect Human". It stated that mutations are not accidents, instead, they are the body attempting to grow what it once had thousands of years ago. He argued: from where else can the knowledge arrive? The body cannot grow something without knowing how. Among the paper, the most controversial claim was that many so-called mythological creatures were in fact real species that once walked the earth. His co-workers Denkel and Holace disagreed, which started to cause some tension between him and the other doctors. Despite the negative attention, Spencer went on to publish two papers. One discussed the physical memories of blood, bile, and plasma. The other was research on mutations of children and how their bodies cope with the changes of growth onward to adulthood. In a few months news of Ward C spread throughout the globe and soon the doctors were getting letters of accommodation and invitations to lecture all over the world. Spencer completed his schooling with the highest of honots and in 1871 he met a girl by the name of Elisa Chandelle, who he proposed to only after two months. In the spring time of 1872 Elise gave birth to their first child: Alphonse.
In 1873 the Ward C lost a patient named Meredith Anne Heath. She had an additional two legs and an arm extending from her abdomen. After 45 minutes she passed away during the extremely painful surgery. The loss had a strong effect on Spencer and his relations with his colleagues. He resented the failure and blamed Holace and the staff for her death. The doctor started to suffer from nightmares and nervousness a lot. It was in the fall of 1874 that Elise would bare their second child, Elizabeth who would die two days later due to organ failure. The death of his baby daughter devastated Spencer and in 1876 Elise would bare another child, a boy who they named Victor. Spencer started to change becoming morose and cynical and his coworkers described him as eccentric and erratic, hard to work with.He started to neglect his family, friends, and professional obligations and focusing on his own personal work.
After visiting a local carnival he found a deceased boy known as the "Fawn Child" and believed his mutations were manifestations of the ancient past. Dr. Black dissected him and made illustrations during the dissecting stages. He tried to publish his findings but all universities rejected it. The Academy of Medicine terminated all funding and left him on his own. It was in 1880 that he would join the American Carnival and bring his family along with him. He would show artifacts, specimens, and tell information he collected over the years. Elise and the children actually adapted quite well and Elise was eventually known by the carnies as "Momma El". Shockingly, Spencer became a phenomenally successful showman and luckily had no problem providing for his family. In 1884, Samuel was born. However the joy of his birth was short lived because four months after his older brother Victor died due to typhoid fever.
Unhappy with the success of his anatomy show and grieving the loss of his son Victor, Spencer escalated the intensity oh his work, believing the only way to prove his claims was to make living evidence, animated creatures... So that the world could understand. For two years he acquired several small living animals that he experimented on. Elise wrote to her brother-in-law, Bernard, asking for his help because she was worried and scared for her husband. Bernard came and they tried to talk to Spencer but he wouldn't listen and was reluctant to talk. It was soon after this that Spencer brought Elise, their two children, and Bernard out to the shed that he had made his personal laboratory. He told him that he wanted them to see the scientific achievement he called modern renaissance. There, on the ground surrounded by blood stains was a dog with rooster wings sewn onto it's back and barely alive. As the poor creature tried to stand it flapped it's wings and Spencer clapped and laughed, acting truly manically. Then there was a loud groan behind him and a clash and it was revealed that this poor dog was not the only specimen that Spencer had created. Elise ran out with a scream, taking her two children with her and leaving Bernard there to argue with his brother. He pleaded with him to stop, asked him just what it was he thought he was doing and tried to explain it was wrong but the younger Black brother did not listen.
Elise ended up giving the children to Bernard and told him to go back to New York and she wanted to pack some things and then she would be on her way soon after. However she went back to the lab that night and planned to destroy everything. She smashed an oil lamp onto his desk, igniting a fire. She shot the animals with a small pistol, to put them out of their misery and when Spencer came bursting in she shot him in his leg, though he knew she intended on shooting him in his chest. The flames engulfed Elise and she nearly burned to death. Spencer pulled her out and saved her but she was blinded and could no longer speak, and was also hardly able to move. Alphonse ran away from Bernard, not wanting to go with him and went back to his home. His father took his son and Elise to the caravan deep in the woods to perform an emergency surgery. Alphonse was scared and unwilling but Spencer didn't offer him an alternative. Upon realizing it wouldn't work Spencer stopped the surgery and decided to leave Philadelphia top venture. Elise was confined to the caravan with no one knowing of her fate and in time she became dependent on opium.
Spencer took his family and headed to Chicago where he started a new show called the Human Renaissance. It was a show for his living evidence, some being named: "The Winged Woman/Angel Child", "The Snake Maiden", "The Fire Demon", and a beagel with functional wings called "Darwin's Beagle". Many believed they were accidental mutations, optical illusions, or animals in costumes. Some correctly believed they were surgically assembled animals. Dr. Black claimed they were newly discovered life forms and in time he became something of a folk hero to those malformed, sick, or diseased. Religious leaders protested his creations, political leaders spoke out against him, and nearly the entire medical community decried his legitimacy. At every show he was mocked and ridiculed. During one performance the crowd rushed the stage, killed some of the animals, and burned many artifacts. After the failed show he would never host another public appearance and would continue to perform in private showings. Eventually he would take the Human Renaissance show over seas.
By using his surgical skills he made it where his son Alphonse became ageless, immortal and gaining a new name of: the "Sleepless Man." The show continued for years until a private performance in the fall of 1901 went terribly wrong. One of his creations, the "Serpent Queen" attacked a member of the audience and it was then that he saw that he was creating monsters. His son began to change as well, acting controlling, maniacal, and talked of creating an army of creatures in order to make their own country and live in peace. It was after this that Spencer decided never to perform again. He returned to his home in Philadelphia as his son continued his work. Spencer began negotiations with a New York publishing house, Sotsky and Son, for publication of his master work, "The Codex Extinct Animalia". Only six copies were completed before he withdrew the project and abruptly disappeared.
He had gotten word of a way to live forever and to heal his wife so he investigated. By doing so he was exposed to the world of supernatural, witches, vampires, demons. Spencer was in shock but wasn't surprised because he knew that things had to exist other than the normal humans... He just thought they were all extinct. He realized he made a mistake with all his work and wanted to fix what he did. He used magic, a spell to make him younger and live forever but also he changed Elise, healing her but making her something not human... And evil. She began hurting and eating people and Spencer was forced to kill his wife. After this he sent a letter to his brother, telling him to come quickly and when Bernard found his brother he had told him he had become something more than human: a witch. He showed his brother the miracles of the supernatural world and in the process of doing so a vampire attacked and killed Bernard, so he was never able to make it home to his wife Emma and Spencer's son Samuel.
Spencer killed the vampire then left and made it his mission to help those with mutations and members of the supernatural world. He was crushed, and he hated what he had done. He wanted to right all the wrong mistakes he did and so he now travels, finding creatures and people to help. Whether it be to find out what they are, to help them survive, or help in some other way... He will help because this is the only way he can redeem himself...
Alias:
Hell Hound
How did you find us?:
I Created The Site
Experience:
Lotz
Other Characters:
Amitiel
,
Chris Anderson
,
Jeff Atherton
, @rayne, @malachi,
Seth Baldwin
,
Nova Bennette
,
Lily Bishop
,
Joel Crawford
,
Emily Clark
,
Darren Covington
, @jaxon,
Eric Gilbertson
,
Sawyer Grant
,
Tyson Grant
,
Austin Jacobs
,
Matthew Jacobs
,
Scotty Jacobs
,
Stephanie Khang
,
Zane Lancaster
,
Isaiah MacIntyre
,
Mammon
,
Lorilee McKinley
,
Aspen Meadows
,
Heaven Michaels
,
Tristan Michaels
,
Ryker Nixon
, @hunter,
Lizzie Shields
,
Ethan Sullivan
,
Jake Sullivan
,
Luke Sullivan
, @declan, @tommy,
Dean Winchester
,
Dean Winchester Jr
,
Cody Wolfe
, @caspian.
Samson Zimmerman
,
Mason Parker
,
Izzy Anderson
,
Hope Anderson
, @dante,
Axel Meadows
,
Beezlebub
,
Wyatt Clark
,
Hudson Cooper
, @evan, @zadkiel,
Piper Wright
,
Shawn Miller
,
Aiden Watson
, @suriel,
Drake Crawford
,
Eligos
, @lucien,
Riley Thompson
,
Jacob Lawson
RP Sample:
Dean watched as the young blonde suddenly stood up and held out her hand. She was leaving? Dean couldn't help but feel a bit of disappointment. Little did he know the blonde thought Dean was trying to get rid of her even though that was not his intentions. He also stood and took her hand shaking it lightly but firmly, the electrical shock he felt earlier not as strong as the first time. When she leaned over and kissed his cheek it took him a little off guard. Her warm yet moist lips sent a feeling much stronger then the electrical shocks he felt earlier every time they made slight contact. What was it about this girl?.... It was something very different, he felt an almost... pull to her like she was a magnet and he was just a fine piece of metal. Again, his mind blamed it on the fact that he was in Purgatory for a year and this was really the first time he had been with a girl alone in quite sometime.


Dean took her phone and put the number in, all the while realizing that she would probably never call. He knew better then anyone that you don't give the person your number you get theirs. He handed her the phone and their fingers brushed against each other. She put the phone back in her bag.


"Thank you again,"


As she looked at him, their eyes met once again, gazing into one another's for a split moment before a small sigh escaped her lips. Before Dean could ask what was wrong a knock and a small voice came from outside the door.


"Housekeeping!"


Dean immediately furrowed his eyebrows. What the hell was housekeeping coming around at this time? It wasn't right, and Dean knew it. He had been living in motels forever, it wasn't time for this. Not only that, but Dean had specifically asked to keep housekeeping away until after he was done with the room, just something he started doing just in case he planned on staying a while. Dean went to grab Bethany's arm as she turned to open the door but wasn't quick enough.


"Wait, don't- - "


Beth opened the door and there stood a rather small middle aged woman with with black hair pulled into a pony-tail and a light blue cleaning uniform. Dean's eyebrows stayed furrowed as he looked at the woman but her words sent a shier down his spine and blood pumping his heart even faster.


"Hello, Bethany,"


The woman's eyes turned coal black and her cold, devilish half-smile sent another shiver down Dean's spine when suddenly Beth was sent flying into the wall. The demon sped in, the door slamming behind her. It was if she didn't notice Dean, that she didn't even care that he was standing there as her glare stayed hooked on Bethany who was now being pinned to the wall with telekinesis. As she was being held there a coat hook stabbed through the poor girl's left shoulder.


Dean's index finger on his right hand twitched as he stood there for a second. Before long the Winchester was moving and pulling out a canteen of holy water from under his pillow. Thankfully back when he got the credit cards Dean also got the basics, salt, holy water, borax, the works. He quickly spun around a toss a bit at the demon, making her grab at her face and scream as she steamed. Thanks to the sudden pain, the demon's hold on Bethany was gone and she fell to the floor. Dean quickly sprinkled more on the demon and moved in front of the door.


The woman stood there, her hands covering her face as she was bent over and looking down. She slowly lifted her head and pulled her hands away. Her eyes going wide and the pitch black being even more visible.


"Dean Winchester?!"


The demon shrieked and as she went to quickly leave the body Dean kicked with full force and she was pushed back, falling on a rug set up at the foot of the bed. She looked up quickly at the ceiling seeing nothing and frowned, trying to leave again but when she couldn't her eyes shot to Dean. Dean walked over slowly and smirked, lifting up the corner of the rug revealing a devils trap. He spoke in a low and cocky tone.


"Got you, bitch."


The demon squinted her eyes and tilted her head as Dean got up and rushed over to Beth.


"You..... I heard you were gone, everyone did. How are you here?"


Dean ignored the demon and squatted to Bethany's side, his eyes full of concern. He looked at her and upon seeing her injury he quickly wrapped his arm around her and helped her up.


"Don't worry... You'll be okay... I'll fix you up."


Dean walked her over to the bed and sat her down, ways away from the demon. After looking at her wound again, he looked into her eyes.


"Hang in there..."


Dean turned around and walked up to the demon, standing right outside of the devil's trap.


"What the hell are you doing here?" He nodded back at Beth. "What do you want from her?"


"Not going to make me talk, Winchester." The demon shook her head and smirked.


"Yeah?" Dean raised his eyebrows as he splashed more water in her face causing her to hiss. "Sure about that?"


The demon decided not to respond and Dean's anger and disgust took over.


"Fine. " Dean looked down at her, his glare latched onto her and not going anywhere. "Exorcizamus te, omnis immundus spiritus, omnis satanica potestas, omnis incursio infernalis adversarii, omnis legio, omnis congregatio et secta diabolica."


They'll love to know you are back!" The demon growled at Dean, causing him to pause a moment. "Yeah, well tell them I sent you." Dean paused again with a slight smirk and then he finished the exorcism. "Ergo, draco maledicte. Excclesiam tuam securi tibi facias libertate servire, te rogamus, audi nos."


A cloud of black smoke came spewing violently from the woman's mouth and when down through the floor. Dean took a breath and quickly turned around to see Beth. He swallowed and walked quickly back over to Beth, sitting on the bed next to her.


"I..... should patch you up now."


The body of the woman laid there, not moving as she was gone. Dean reached over to the nightstand, bending over Beth slightly and pulling open the drawer revealing some medical equipment.
I (Spencer Black) have read the site rules and understand them. The code word for the rules is: (Batman)
[/div][/div]
Application Created By Hell Hound
[/div]