Post by Angel Johnson on Aug 24, 2015 19:13:57 GMT -5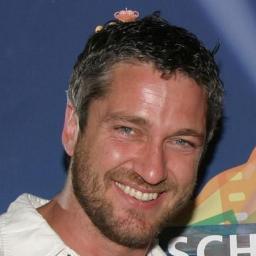 Sgt Stanley James Johnson; Human; Civilian
-
GERARD BUTLER [RESERVED BY DEAN]
Sept. 14, 1960; 52
Father of Angie and Jack Johnson
Stanley is the father of Angel and Jackson Johnson. He served in the military-Specifically, in the Air Force- from the age of eighteen until his wife was murdered. He retired so that he could live with his children and raise them. After retirement, he became a mechanic. Stan is quiet, gruff but loving towards his children. He has a love of cars and the outdoors but he also loves music and art, thanks to his late wife. He knows some information about supernatural things as his wife used to be a hunter. He does not know that his daughter is a hunter. All other details are for you to decide.
---
Name To Be Decided; Human; Civilian
-
Brad Walst
March 4th, 1985; 29
Guitar/Back up vocals for Pain Is Strength
Founder of Pain is Strength. The first one to meet Xander and recruit him into the band. All details are open
---
Joshua Parks; Human; Civilian
-
Neil Sanderson
July 21st, 1986; 27
Drummer for Pain Is Strength; Xander's best friend
Joshua is the only one who knows that Xander was previously married. He doesn't know that Xander is a vampire, but he's a very smart man and knows something is up with his friend. He and Xander are very close and he's the first of the group to really get close to Xander. All other details are open.
---
Name to be decided; Human; Civilian
-
Barry Stock
December 8th, 1984; 30
Bassist for Pain is Strength
Kind of a quiet man. Keeps to himself mostly. Would do anything for his band. All other details are open
---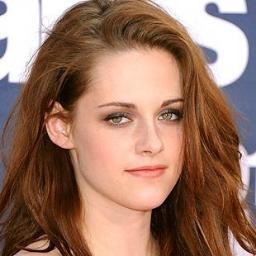 Faith Jameson; Vampire; Wanderer -
Kristen Stewart
[RESERVED BY LYNDSEY]
October 13th, 1908; 106
Wife of

Xander Nelson
A soft, sweet woman. When she was with Xander, she was soft spoken and very artistic. She's very into music and movies and would drag Xander to all the shows, having him wrapped around her finger since they met as children. She was thought to be dead, which is what launched Xander into his rage and bloodlust. She had, in fact, been turned into a vampire the night Xander was turned. She also was pregnant with their first child. The child did not survive...
All other details are up to you
---
Frederick Volcheiv; European Vampire
-
Stephen Moyer
Date of birth TBD; 2000 year old Vampy boy
Vampire who sired

Elizabeth Bathory
Frederick slipped in while Elizabeth was Countess Bathory back in the day. He seduced her, made her fall in love with her and then turned her. After that, he left her behind to wreak havoc on her own. He is the kind of vampire who likes to sire but does not like to assist with his sires. He likes to see if they can survive on their own and those that do, he watches with a particular fondness. He's the one who taught her how to be manipulative and get what she wants. He's cold and cruel but has a soft spot for those who aren't strong enough to reach their goals. He isn't a bad guy in his eyes. More a man who believes in 'helping others gain strength'. Elizabeth has not seen him since he changed her but it's highly possible he kept a close eye on her and does with all his sires.
---
Name TBD; Witch
-
Janina Gavankar
Born in the 1980s; Actual Age can be discussed
Witch companion of

Elizabeth Bathory
This witch is one who is working very closely with Elizabeth. They have a strong relationship of sorts. Specifics can be worked out. But this witch in particular adores Elizabeth very much and wants to help see her come back to full strength. It is common knowledge between the two of them that the witch's family legacy will be protected by Elizabeth in exchange for assistance, just like the deal Elizabeth made with Helena so long ago. However, unlike Helena, there is no betrayal to happen here. They thoroughly admire and adore Elizabeth and have full intentions of maintaining the deal and promising that their family will continue to work for Elizabeth so long as the family lives. Why they admire her and why they are so devoted to Elizabeth can certainly be discussed.