Post by Hell Hound on Oct 1, 2016 15:39:35 GMT -5
This plot will end November 2nd 2016.
It's about that time of the year again when spooks start popping out from wherever the hell they come from. This time around, parts of the c-box area have changed... Or rather, places have emerged within the area that wasn't always there. A house stands tall in the woods, on the lake.. Horror fans may recognize it as the Amityville Horror House. However, more places have appeared tied in with the creatures and killers that have been brought to the C-Box area... The woods are perhaps the most deadliest place, mutated cannibals lurking throughout them from movies like The Hills Have Eyes and Wrong Turn.
BUT! It's not all bad. The C-Box area is throwing it's first ever festival!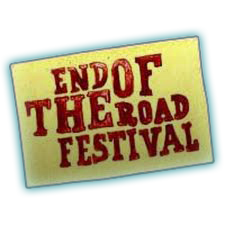 Thanks to the efforts of
Holly McKinley
and those who helped her, the fairgrounds are repaired and ready to be used! The festival will take place every night, the last night being October 31st!
Rides: Ferris Wheel, Bumper Cars, Pendulum Ship Ride, Drop Tower, Swings, Kite Ride (Laying on stomach), Tilt-A-Whirl, etc!
Activities: Bobbing for Apples, Face Painting, Haunted House (lol, irony.), Pumpkin Patch, Games for Kids/Games to win prizes, Pumpkin Carving Competition, Pumpkin Pie Eating Competition.
Slasher Bash
Just like the years before, horror movie icons have come to terrorize C-Box! Below is a collective list of villains, which anyone can reply to this thread stating they want to play the character and it's theirs. First come first served. You may only have three villians reserved at a time, if one is defeated you may take another. If there is other horror movie monsters or killers you want to play and they are not on this list contact
Hell Hound
to see if they are available. This year, movie monsters that were defeated in the previous three years are able to return. Creepypasta characters are allowed as well.
Freddy Krueger | A Nightmare On Elm Street | Played By

Hell Hound

Jason Voorhees | Friday The 13th | Played By

Hell Hound

Ghost Face | Scream | Played By OPENJeff The Killer | Creepypasta | Played By OPENKayako Saeki | The Grudge | Played By OPENJigsaw | Saw | Played By OPENLeather Face | The Texas Chainsaw Massacre | Played By

Angel Wings

Laughing Jack | Creepypasta | Played By OPENMichael Myers | Halloween | Played By

Hell Hound

Pinhead | Hellraiser | Played By OPENSamara | The Ring | Played By OPEN
The Creeper | Jeepers Creepers | Played By

Hell Hound
Slenderman | Creepypasta | Played By OPENPennywise | IT | Played By OPENChucky | Child's Play | Played By

Hell Hound

Candyman | Candyman | Played By OPENLubin | Leprechaun | Played By OPENReagan | The Exorcist | Played By OPENPumpkinhead | Pumpkinhead | Played By OPENAlien | Alien | Played By

Angel Wings
Predator | Predator | Played By

The Colt
Damien | The Omen | Played By OPENHeadless Horseman | Sleepy Hollow | Played By

The Colt

Freddy Fazbear | Creepypasta | Played By

The Colt
Contact Hell Hound With Any Questions