Post by Jackson Johnson on Oct 20, 2016 16:15:18 GMT -5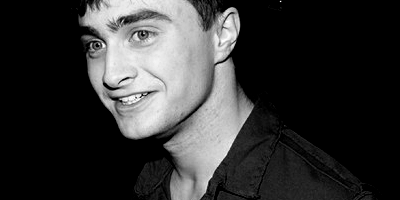 JACKSON "JACK" JOHNSON
CIVILIAN |
APPLICATION LINK
| DANIEL RADCLIFFE
Random Facts
Zodiac Sign- Pisces

Birth Date- February 23rd, 1998

Relationship Status- Single

Sexuality- Heterosexual

Height- 5'10"
Jack is a very warm, talkative, outdoorsy guy. He grew up playing various sports- Archery and football were his favorites- and knows how to fix up a vehicle in no time. Although not terribly popular, he still ran with a good crowd in school. He was always kind of off on his own or in small groups at a time, however. He's also greatly invested in his family. Although he was very young when he lost his mom, his older sister and his dad are his world. He loves them to death and would do anything for them.
Upon arriving to Zeppelin City, Jack's world was turned on his head. The big sister he admired and loved who was an English teacher in Chicago was actually a hunter, someone who protected people from monsters who threatened their lives. Add onto this that his mother was murdered by a witch instead of just passing away... Well, everything was quite a shock to Jack. But he took it all in stride. That was, until his sister had vanished. She had gone missing and he found himself utterly alone. It wasn't until she appeared in his room one night for a brief moment that he found out that she was under the protection of a demon called

Eligos

. Frustrated at her working with demons, he demanded her to return home. However, she couldn't. As such, she explained that she would tell him everything later. He had to be patient.


Time passed and he grew more and more desolate and worried. Finally, Angie returned and she explained that she had been killed by the man she loved. Eligos had enlisted the help of a friend of hers, a witch named
Lily Bishop
who had assisted in resurrecting her. Things seemed to go back to normal for a while. But his brief joy in having his sister back was stolen from him again.
One night, Jack was out at the waterfall, looking for his sister. It had been a day or two and he didn't see her anywhere. He noticed a body within the water and dove in to try and rescue whomever it was. It wasn't until he surfaced he realized it was the body of his sister, neck snapped and body discarded like trash. He flew into a depression and for days he was locked away in his room. He faintly recalled his sister mentioning something about 'crossroad demons' once while she was teaching him about how to defend himself. So, he went out and struck a deal.
I would like Jack to get out more and be more social. He's a great guy but needs more use.
To Save My Sister
Crossroads Demon Plot
Jack sold his soul when he found his sister had died the second time. He went to the crossroads in grief and exchanged all but ten years of life in order to get his sister back. This brought a heavy rift between him and Angie for some time as he isolated himself. After Christmas, Angie and Jack reconciled and he figured his sister was going to accept that he was going to lose his life no matter what. He prefers to stay working on his dad's old truck and stay in the main house in a way to keep himself from growing close to others. Unknown to him, however, Angie has been working every way she knows to save him from this deal.
I would like Jack to have more time with more friends and actually find a reason to also join with his sister to fight the deal. Or have some demons come along to make it harder on Angie to save her brother.
Back To Your Roots
Family Plot
Jack lost his mom at a very young age. He was raised by his father and older sister, never really knowing what had happened. All his life, he was lead to believe she died due to natural causes, whatever that meant. It wasn't until he wound up in Zeppelin and found out about the world of the supernatural that his sister promptly informed him of what really happened to their mother. Neither of the Johnson siblings know the truth about their family or the secrets their father kept from them for all these years.
Maybe they'll find out soon enough...
Lovers
-
Acquaintances
-
Friends
-
Family
-
Angel Johnson
- His big sister; He admires her for being a hunter and for all that she's done for him. He thinks the world of her
Victoria Johnson
- His niece; He's still absorbing the fact that she even is a thing but he likes her.
Besties
-
Frenemies
-
Enemies
-
*If you'd like anyone to be added, please comment their name and relationship below*
MADE BY HELL HOUND