Post by Deleted on Nov 17, 2013 22:17:14 GMT -5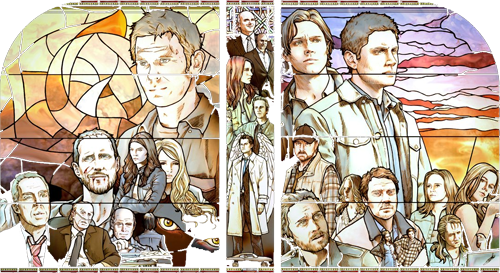 Full Name:
N/A
Nickname/Alias:
Koroshiya (literally 'professional killer')
Age/Date Of Birth:
Approx. 600 years old
Race:
Okami
Occupation:
Hitman
Species Group:
Monster
Play-By:
Donnie Yen
Abilities
- Superhuman strength
- Superhuman agility
- Possesses fangs
- Obscene mastery of martial arts
- Expert marksman with most weapons
Special Inventory
Special items that are bought from the store will go here.
Likes (At Least 3):
❤
Proper Manners
❤
Professionalism
❤ Fine weaponry
Dislikes (At Least 3):
✗
Rudeness
✗
Interruptions
✗ Tea
Fears (At Least 2):
☬
Death
☬
Being bested in combat
Goals (At Least 1):
★
Carry on surviving
Personality:
Koro is what most would call a 'consummate' professional. He is polite to a fault, and if a fight is forced out of him he will ensure that his opponent has an equal opportunity for victory. At all times he will show respect to those around him, particularly his employers. Some take this as a sign of weakness, that he has to act in such a way to try to appease people around him. Once they violate this accepted norm, Koro puts them back into place quite quickly. Once hired, however, Koro is a different man in a small way. Rather than going out of his way to provide a fair fight, he will simply dispatch his foe as quickly as he is capable of.
Traits
[/b][/font]
✧
Professional
✧
Polite
✧
A seemingly unending well of patience
Negatives (At Least 3):
✦
Impersonal
✦
Disloyal
✦
Loyalty bought by money
[/ul]

Parents:
Alpha Okami
Siblings:
Other Okami
Other Family:
None
Important Others:
N/A
History:
Koro never had a real name, being a creature of myth and all. in fact, the circumstances of his birth are a mystery even to him. All he knows is that he is not the only one of his kind, and that he is very, very good at killing things. A fact that he exploits to this day.
His early life was nothing special, mostly hunting humans as Okami are won't to do. In fact, he took a liking to young adult females, enjoying the heightened fear response that they showed when he came for the kill. Isolating them in the a wooded area was his favourite circumstance, leaping through trees and savoring their screams.
The problem with killing dozens of civilians in a concentrated area, is that others tend to notice you. Soon, early hunters began searching for him throughout Japan. While he wasn't the only Okami running rampant, he was the most obvious at the time. After dispatching several hunters, some even armed with bamboo daggers, Koro decided there needed to be a change of pace.
Rather than tearing humans limb from limb, he adopted a far more subtle approach. After murdering a fellow Okami, he faked his own death in order to change his modus operandi. Now preferring more traditional forms of murder, Koro uses knives, swords, crossbows, guns, rifles, snipers, and anything that he can get his hands on in order to remove suspicion from what he truly is.
Having spread all over the world being a hired gun, he has finally made his way to North America. His flights paid for by a mob boss in America, he has been given his next mission. The death of some sort of vigilante group in the southern USA. Easy pickings for one such as he.

Alias:
Jordan
How did you find us?:
Don't even remember
Experience:
Little less than a decade?
Other Characters:
Lucius
RP Sample:
Lead after lead after lead after lead had left Malphas angry and restless. Despite his staggering intellect, which he always enjoyed reminding those who were around him that he possessed, the trail of Dean Winchester and Castiel was a tough one to follow. Malphas would never admit it, but he was having trouble keeping the scent. Of course he could always send out the hell hounds, but in order for that to work they would need a scent to follow. Something that Malphas, sadly, did not possess.
Perhaps his luck would change today, though. His student had seemed set on a lead regarding the Winchester boy, and the vigor with which she set out on her missions made him cautiously optimistic. Well, as optimistic as an ancient demon such as himself could get. Most of his thoughts swirled around two thoughts, torturing Dean Winchester and torturing Castiel. Anything else was just an obstacle to be brushed aside by the proper application of force or leverage.
If this lead didn't turn out, Malphas would have to discipline Ginger. Wasting his time was actively discouraged, to say the least. There were rooms full of demons rotting away in Hell that would attest to that. You waste his time, he wastes yours.
Regardless of why he was here, the reason of which he had no idea, he was determined to at least eek out some form of entertainment. Ginger had gone off on her own as Malphas wandered the grounds, searching for any obvious signs of his targets. That's when he heard the screams.
Sighing deeply, he slowly walked over to the room to reach it just in time to have a door slammed in his face. How rude.
He heard Ginger whisper something about not cutting someone yet, and Malphas wondered what was taking her so long. Knocking on the door himself, he shouted at the door "Is everything alright in there, you two?" feigning concern for the couple. Knowing enough to have checked the registry before wasting his time checking rooms, he knew this place housed a young couple. He was sure Ginger was having fun, but he was more interested in finding his mark.
Of course, if this turned out to be a dead end, he didn't see why he couldn't have a little fun.
I Koroshiya have read the site rules and understand them. The code word for the rules is: (Batman)
[/div][/div]
Application Created By Hell Hound
[/div]