Post by Lucas Rhodes on Dec 16, 2016 19:33:51 GMT -5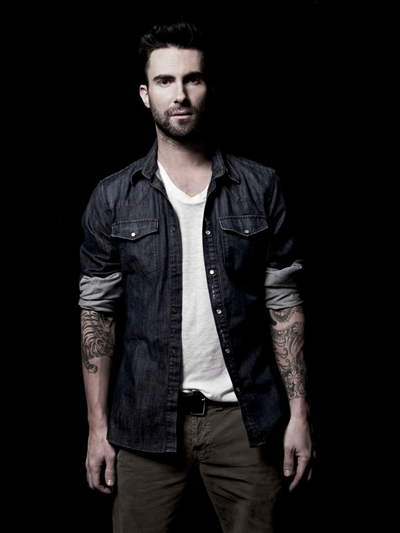 Full Name:
Lucas Noah Rhodes
Nickname/Alias:
Johnny Rhodes, Charles Abraham
Age/Date Of Birth:
One Hundred Thirty Seven Years Old | 03 - 25 - 1879
Race:
Creature
Occupation:
Lead Singer Of Mainstream Band - Pure Red | Ex Leader of the Black Rose Coven
Species Group:
European Vampire/Witch/Emere
Play-By:
Adam Levine
Abilities
Before Lucas was ever a vampire, he was a very powerful witch and due to the European Vampires working differently than normal creatures, he's kept his witch abilities.
Vampire Abilities:
Supernatural Speed:
European vampires are incredibly fast and move in a blur, being turned by the Alpha, Lucas is one of the fastest of his species.
Supernatural Strength:
European Vampires are stronger than most species of vampires but it also depends on their age, as they get stronger as they grow older, being turned by the Alpha, Lucas is the strongest of his species.
Supernatural Agility:
European Vampires possess super-human agility. They have shown that they can move quickly, jump very high, climb, and run incredibly fast without difficulty or exhaustion. Vampires can jump with their super speed too.
Supernatural Senses:
European Vampires have extremely keen senses of hearing, sight, smell, and taste that far exceed those of humans. They can hear whispered conversations, even ones in far of buildings and on phones, though most vampires typically learn how to tune out most ambient noises when it's not necessary to hear them. European Vampires can also smell blood from several meters away, and see in total darkness. These senses improve and grow stronger with age and experience as well. Their senses of taste are also enhanced, allowing them to detect the presence of drugs, alcohol, or even what the person ate in someone's blood.
Regeneration:
European Vampires recover tissue from any form of physical damage to their bodies within seconds, though they still feel the pain of a wound before it heals. They can snap their bones back into place after they have been broken and have been seen to fully recover from gunshots, stab wounds, and torso impalement very quickly, so long as they had consumed a regular diet of human blood prior to the injury.
Healing Blood:
European Vampires are able to heal humans by feeding them their blood, it will not turn them. The only way for them to turn is if they die while having the vampire blood in their system. If a drinks fresh blood from a vampire, a psychic and emotional bond is created. The vampire will be able to sense the location and emotions of the human.
Progeny Link:
The one who made a vampire has a special link to those they create and can sense any pain or duress the progeny undergoes, and know when a progeny has died. The maker can "call" their progeny by saying their name out loud, causing the progeny to become aware their maker is calling out for them. The progeny experiences a shiver, and may be able to tell where their maker is. Lastly a maker can force their progeny to do anything they want, as long as they make what they say a direct order.
Immortality:
They have the potential to live forever, however Lucas in harder to kill because he was turned by the Alpha. Due to this, in order to kill Lucas he must be staked with a wooden stake coated in the Alpha European Vampire's blood.
Enhanced Emotions:
European Vampires experience emotions more powerfully than humans. Emotions like love, joy, and happiness are magnified for vampires, allowing them to live life more intensely. This ability allows vampires to feel emotions at their peak regardless of their age.
Emotional Control:
European Vampires have the supernatural ability to remove or dull their emotions by "turning off" or "switching off" their humanity, which is directly connected to their emotions. Doing so allows them to block out their more negative emotions, such as fear and guilt, allowing them to feed and kill without remorse, go against any opponent without fear, and relieve themselves of painful feelings such as grief, loss, depression, and shame. A vampire without their emotions is far more calculating and direct than one who keeps them on. However, the vampire can become a remorseless killer, and are almost unrecognizable from the person they truly are, as blocking out negative emotions also causes their positive emotions to become dulled or nonexistent as well. Vampires are capable of turning their humanity back on and bringing back their emotions, but it is difficult as a result of the fact that they will be bombarded with all of their repressed emotions in addition to the guilt of anything they did without their humanity (such as killing or torturing innocent people or loved ones) with enhanced intensity.
Mind Compulsion:
European Vampires have the ability to influence and control thoughts, emotions, and behavior and can alter or erase memories by eye contact. They are not able to compel other vampires or any other kind of creature. Lucas however, being turned by the alpha, can compel non-vampire creatures.
True Face:
A European Vampire's true face is the appearance they are hiding under their normal human face. When a vampire's true face is revealed, the sclera of their eyes turns blood-red, dark veins appear under their eyes as the blood pumps forcefully through them, and their canine teeth extend into razor-sharp fangs. A vampire's true face can be revealed whenever they wish, but it will appear against their will whenever they are aroused by the scent of blood, or are feeling intense emotions such as fear, anger, lust, sadness, etc. A vampire's fangs are extremely sharp which gives them the ability to tear into almost any substance (including and especially flesh) and tear off limbs. A vampire's true face will appear for the first time either while they drink human blood for the first time or shortly afterward. With the fangs come the darkened veins under the eyes as well.
Random Mutation:
Being turned by Kyle (The Alpha European Vampire), Lucas has developed pyrokinesis.
Weaknesses:
Animal Blood:
Animal blood, while somewhat satisfying a European Vampire's hunger and sustaining their undead life, will make the vampire considerably weaker than they would be if they had drank human blood, causing their physical abilities to be inferior to a human-blood-consuming vampire, making them heal much more slowly, and making their compulsion less effective.
Excess blood:
If a European Vampire drinks too much blood, they will display alcohol intoxication-like qualities (such as euphoria, confusion, stupor, etc). However the amount of blood needed for this to happen becomes larger the older the vampire is.
Broken Neck:
Breaking a vampire's neck will not kill them, but it will render them in a death like state for varying amounts of time, depending on the diet and age of the person in question.
Decapitation:
Dismembering or manually removing the head of a European Vampire will result in instant and permanent death, but being turned by the Alpha Lucas does not have this weakness.
Desiccation:
European Vampires who abstain from blood for extended amounts of time will eventually desiccate and mummify.
Heart Extraction:
Removing the heart of a vampire will result in permanent death. Vampires have the strength to plunge their hands right through the flesh of humans, allowing them to punch their hand through the thorax of a person and pull out their heart. If it is a vampire who has been subjected to this, then they will desiccate upon their death, causing their bodies to become a grey, dry husk with their vampiric veins exposed all over their body.
Sunlight:
Sunlight and UV rays burn vampires on contact, and prolonged exposure will cause them to burst into flames and die. However, this weakness can be mitigated by the use of a piece of jewelry enchanted with a specific protection spell by a witch for a particular vampire, though it requires the vampire to wear the jewelry at all times.
Vampire Bloodline:
If somehow Lucas does manage to die, all vampires he's turned will slowly perish as well.
Wood:
Wounding a European Vampire with a wooden weapon such as wooden bullets will incapacitate them, and it will take longer for them to heal their injuries than if the wounds were caused by any other substance. Stabbing a vampire through the heart with a wooden stake will result in instantaneous and permanent death. However in order to kill Lucas, as he's the Alpha's progeny, the stake must be dipped in the Alpha's blood. It's possible for a vampire to build up a resistance to the effects of wood, but it's not possible for them to be fully immune.
Silver:
Any contact with silver will burn the skin of the European Vampire it touches.
Witchcraft:
Being a past leader of the Black Rose Coven, Lucas is very powerful and knowledgeable when it comes to magic. He has a fascination with powerful creatures and has created ways to use some of their abilities.
Black Rose Coven Leader Abilities:
When Lucas was born as Charles Abraham, he was gifted with the mark of his coven, a black rose on the back of his right shoulder. This tattoo is what determines who the next leader of the coven will be; and gifts them powerful abilities that surpass many other witches as a result. Each time the leader dies, another is born with the tattoo. Lucas is able to use all kinds of magic without reciting spells or using potions, but can if he chooses to(Which is sometimes wise as it doesn't take as much strength/power). The most unique ability this position gifted him is the ability to force demons inside of him but retain control of his power and use their abilities for himself. This ability is what originally caused Marcus(The White Rose Coven Leader) to create his own black magic spell to control demons, however unlike his spell, as a black rose mark bearer Lucas is able to control all levels of demons besides Princes of Hell. He's also able to sense what people are, getting different feelings from different types of beings. And can see everyone someone has killed by touch, his eyes turning completely white while he does so.
Creature Recreational Abilities:
Over time, Lucas developed an interest in other types of magic and abilities that creatures used. With this new fascination, he began to develop ways to use these abilities himself.
Djinn's Hallucinogenic Touch:
After studying djinn and their abilities, Lucas developed a way to use their abilities by creating special tattoos on himself. These tattoos spread to his hand(s) when he accesses the ability, which causes his hand(s) to then begin to glow blue. Then through touch, he will induce a series of delusions on the mind of his targets, typically causing them to enter in an unconscious, dream-like state. Inside it, a person re-live their deepest dreams and desires, over and over again, akin to an endless loop. These delusions can also be induced in a more mild fashion, leaving a person awake, but at the risk of having them break on a mental level due to the mix of reality and illusion. This is eventually fatal to them if they aren't given an antidote, which Lucas himself actually carries on hand.
Lucas has also created a way to use the Djinn's abilities who feed off on fear as well. Instead of inducing delusions that trap people in their dream worlds, this one traps them in a world of their greatest fear(s). However when using this ability, it'll leave a blue mark in the shape of his handprint on the victim. If the victims are strong enough, they can break free of the delusions. Unlike the other ability, this version of djinn's hallucinogenic touch cannot be countered by the antidote, or possibly needs a different antidote. The only way for the victim to wake up is to let go of their fears.
Spirit Bow:
After studying a strange creature that could use their own spirit to create a bow, Lucas learned how to do the same thing. Due to the nature of his soul, instead of a blue or purple glow the bow takes the form of a red, almost fire in appearance, energy. This bow can then be used to shoot invisible arrows, that are actually apart of his soul. This is very dangerous to use over and over again, as overuse could result in Lucas becoming soulless. He's developed a long ritual which restores a damaged soul, but it is a lengthy process and takes a lot of concentration for hours.
Life Force Draining:
Another ability Lucas learned by studying a creature known as a Striga. Being witch-like creatures, he was able to study them easier and learn how they take the life force from humans. The result of someone's life force being drained will cause them to become very ill and weak before inevitably dying. Luca sis able to use this in junction with his spirit bow, using life force he's drained in place of part of his soul.
Harmonic Coven Abilities:
A coven within the music industry, they use magic to gain fame. They use a special type of sirenship magic, which can cause someone to become infatuated with them by hearing them sing or play an instrument. Advanced users can lightly manipulate someone by using this sirenship magic, almost as a type of mind control.
Emere Abilities:
Lucas wasn't only born as the leader of the Black Rose Coven, he was also a unique witch that is rarely born to magical bloodline families. An Emere is described as a child who can travel between the spiritual and physical world at will. However they have to learn how to control this ability and can accidentally travel between realms, it's due to this that many Emere children vanish and are never seen again. Should an Emere learn to control their abilities and grow older, they become even stronger than witches. They're able to use magic that manipulates life and death, and would explain why Lucas has been able to learn special magic that uses the soul or drains life force. It's believed that Emere are attached to Heaven somehow. This is all that is known of the Emere, as they are a very rare type of witch that has almost no lore on them.
Special Inventory
Special items that are bought from the store will go here.
Likes (At Least 3):
❤
Music
- Lucas loves music, which is why he's been in the public eye as a singer twice.
❤
Blood
- Quite obvious that a vampire would like blood, but Lucas
loves
blood. He likes trying the different kinds, preferring when blood is pure but that's almost never now days. He likes drinking from people who have drunk a lot of alcohol so that it gives their blood a little spike.
❤
Being Obsessed Over
- He likes being obsessed over by fans, he likes being complimented.
Dislikes (At Least 3):
✗
Plans Being Ruined
- If something he's planned gets ruined, he gets pissed off.
✗
Fake Fans
- Someone who says they're a fan or know his music, but don't or only know a couple lines or something.
✗
Hurting Children
- He won't hurt or feed on children, he has standards.
Fears (At Least 2):
☬
Dying
- He kinda likes his life and isn't ready to go anywhere... Plus he's not sure where he'll end up.
☬
Being Forgotten
- He wants to have a legacy he leaves in music, and would hate to just vanish and not be important.
Goals (At Least 1):
★ To Live Forever (Music Wise)
Personality:
When Lucas was turned into a vampire, his personality was amplified. He was always a very well mannered man, and still is. He's the type to pull out a chair for someone or open the door for them and let them go first, being respectful most of the time. He can be pretty romantic as well or at least tries to be, and he's the kind of guy to take someone on a helicopter ride for a romantic date. He's got a lot of money, and doesn't restrain himself from spending it. Lucas likes the finer things in life, and likes to live a comfortable enjoyable life for himself. However, he's a bit of a player as well. Sure he'll romance someone up and talk all smoothly, but give him a week and he'll probably be doing the same thing with a different girl. He has no problem getting girls, being a good looking rock star, and he knows it. And although confidence is a good thing, it can come off a little narcissistic at times with how he is about himself. He's pretty picky too, about who he gets with but also about who he feeds from. A bit of a more personal thing, is that Lucas enjoys pain. He likes it, mostly during sexual activities which is kind of twisted and kinky but shh you're not supposed to know that.
Lucas is a very passionate man, and when he feels he feels hard. He's not only passionate but also committed, which is shown through his music career. He's also very patient, and will wait with no problems, as he is immortal and time isn't really a thing for him. However, his patience runs thin when angered. When Lucas is pissed, it doesn't mean good things... Especially because he can be very impulsive and being an angered impulsive vampire? You can imagine the outcomes that comes with that. His impulsiveness probably plays a hand in how devilish he can be and daring. Be careful what you dare him to do, because most of the time he will do it... He's a daredevil like that.
Traits


Positives (At Least 3):
✧ Luxurious
✧ Passionate
✧ Cultured
✧ Flirtatious
✧ Confident
✧ Patient
✧ Romantic

Negatives (At Least 3):
✦ Narcissistic
✦ Masochist
✦ Picky
✦ Impulsive
✦ Anger Problems
✦ Daredevil
✦ Player


Parents:
David Abraham (Father/Deceased), Margret Abraham (Mother/Deceased)
Siblings:
Daniel Abraham (Brother/Deceased), Ruth Abraham (Sister/Deceased)
Other Family:
N/A
Important Others:
Kyle Welch
(Vampire Maker),
Chris Anderson
, @everleigh (Assistant)
History:
Charles Abraham was the third and last child born to David and Margret Abraham. It was the couples third attempt, after two miscarriages. The couple were witches apart of the powerful Black Rose Coven, and they were surprised to see that their baby son had a black rose tattoo on his right shoulder. It was a great honor to bare the child who would become the next leader of their coven. Growing up, Daniel was very jealous of his younger brother and picked on him constantly. It wasn't until Charles turned seven that the family learned there was much more to Charles than just being the next leader... Daniel was made to watch his little brother while they played in the woods and he lost him. This angered their parents greatly and a search party was created within the coven but they couldn't find the child, even with powerful magic. The coven began to suspect that Daniel had something to do with Charles' disappearance, that he killed his younger brother out of jealousy since he was the next leader of the coven.
The coven decided that the boy was to be punished for what he did to his brother, and so they dragged the boy away and took him to a special tree in the woods that they tied him to. He was surrounded with sticks and doused in gasoline that they then lit and burned the boy alive. His parents stood by, forced to watch their son burn as his mother screamed out for him and buried her face against her husband's chest. It was two weeks after that Charles reappeared, and told of where he had been... A place that was here but wasn't... Where the dead lingered. Charles told them that he saw his brother there but didn't understand why. His parents were angered at the coven, but blamed Charles for Daniel's death. They began to treat Charles like a curse, and a plague, staying away from him and acting cruelly towards him. The coven had taken a particular interest in the child, and an elder explained that he was something called an Emere... An ancient old witch that is only born every so many years. Charles was forced into intense training from there on out.
Charles almost grew up without love, if it wasn't for his older sister. Ruth didn't act differently towards her brother, and as the oldest of the three she took her brother under her wing and taught him magic. Even though she knew that her little brother was more powerful than she could ever be, she still tried teaching him what she could. Unlike the rest of the coven, Ruth was a sweet girl and didn't like what their coven stood for and she planned to take her brother and run. She planned to leave the country and go to America. She got them tickets to board a ship that would take them to the country but they'd never get there. Ruth was founded out by her parents and so they turned her in to the coven's officials. Again the council determined she had to be punished for trying to take the future leader of the coven away, and the coven would be weakened. They locked her away in a dark cell underground which she spent the rest of her days, before eventually taking her own life after going insane.
By the time Charles was an adult, it was time for him to take control of the coven. He never knew the fate of his sister, and as time went on he eventually found out her fate. Angered, Charles ordered both of his parents the same fate but his father wasn't about to go down without a fight. David attempted to kill Charles, but the coven's members stopped him and demanded that he be burned at the stake for the attempted murder. Charles, having power to do what he wanted, didn't lift a finger and let his father be burned at the stake just like Daniel years ago. Again, Margret witnessed the burning and then was sealed away in a cell where she lived the rest of her life before dying of old age.
Throughout the time, Charles regretted what he did and some nights the guilt would eat him up so badly that he'd get drunk enough that he barely even remembered who he was. He met a man named Kyle one night in a bar, sensing that he was something other than human. Upon shaking his hand, he saw everyone he had ever killed and--- It was a lot. Enough that it completely knocked the witch out. When Charles awoke, he was in an inn with the vampire and was surprised he didn't kill him... As he got to know the vampire, he learned he wasn't bad but had mad bad choices and Charles could relate to that. Kyle asked what happened and after explaining he was a witch, Kyle took an interest and soon the two would become close friends. In 1912 Charles decided to go with his friend to the United States of America, wanting to accomplish what his sister wanted for him while he was a kid.
The two boarded the RMS Titanic, the 'Unsinkable Ship' that even God couldn't sink... What a joke. Along with them, a handful of coven members came along as their leader's bodyguards. While on board, they met a man named William who Charles had no problem talking with and befriending that night. Charles was alone with a beautiful woman he met when Kyle found him. He could tell his friend seemed distraught and saw some blood at the corner of his lips. Kyle was saying something about them escaping and though Charles didn't understand what was happening, he quickly went with his friend. He started to realize that the floor was.. Tilted. He panicked as he realized that this meant the ship was sinking and he went quickly with Kyle. However, with the floor tilted as it was, Charles made a misstep and fell, rolling down and grunting as he hit a wall. However, before he knew it, a piano that was in a room that was usually filled with entertainment came sliding down and slamming into him. He could feel it, his back snap and he couldn't move as he coughed up blood. Kyle was there, next to him in a flash. Charles told him to hurry and run, before the sip was under but instead the vampire fed him his blood and suddenly.. He was healed. Before he could even react to what happened, Kyle shoved the piano away and picked Charles up and carrying him on his back. With his vampire friend's super strength and speed, the two made it out on top of the ship.
"We have to jump!"
Charles yelled as the ship kept tilting, and soon would be upright in the water.
"When this thing goes under, there will be tons of suction! We have to get away!"
Kyle understood and they jumped from where they were, which luckily wasn't far enough above the water to cause damage. They began to swim away from the ship and eventually Charles had to stop to rest and he turned back to look up at the ship.
"My God..."
The ship was standing up straight before the ship snapped, the first half diving deep into the ocean. They watched as the end bobbed in the water for a moment before following suit. The screams were deafening and with Kyle's help he was able to stay afloat. Time seemed to go on forever, Charles tried to ignore the screams but eventually it started to get quieter and quieter. Shivering he looked at Kyle who quickly began to swim and pull Charles along, trying to go towards the boats that got away. He could hear Kyle telling him that he'd be alright, over and over again but it was almost as if each time Kyle's voice got quieter and quieter... The water was so cold, he was so numb... The shouts for the boats to come back began to fade as well... The noise of splashing around them becoming a faint sound... Then nothing... Everything stopped. It was darkness, peace...
With a sudden gasp of air he jumped awake, eyes wide in a panic as he looked around. He was alive.. But he wasn't. He wasn't cold, but his body was the same temperature as the sea. He was in shock, he was alive but then he was angered as he figured out what happened... he was a vampire. After being rescued by a boat alongside Kyle, they were brought to a large ship and he separated from Kyle and told him to stay away from him.
When he made it to New York... He decided he wanted a new life. Upon his death a new leader would of been born and so when asked who he was he made up a name. Johnny Rhodes. Now with the gift of a new life, he started over. He wanted to make his sister proud. He pursued a life as a singer and eventually made it. He was in the spotlight a little but not much. He had made friends with people such as Frank Sinatra, who sang in the same style of music he sang in, and others like Elvis and Marilyn Monroe. Johnny had even met up with the man he saw on the ship who changed his name from William to Chris Anderson. Seeing again opened up old wounds and Johnny reached out to Kyle, and patched things up with his maker.
In the 60's Johnny faked his death and left the states for a while. He traveled the world some and eventually returned in the 90's. Wanting to start his career again, he decided to change his name again to Lucas Rhodes and identified as "Johnny's grandson" and formed a band that would be called Pure Red that took off in the 2000's. He quickly became an international superstar alongside his band and was introduced to the supernatural side of the celebrity scene. He became affiliated with a coven that housed many huge superstar singers and became accustomed to the luxurious lifestyle. Now he's touring and living the life he always wanted.
Alias:
Hell Hound
How did you find us?:
I Created The Site
Experience:
Lotz
Other Characters:
Amitiel
,
Chris Anderson
,
Jeff Atherton
, @rayne , @malachi ,
Seth Baldwin
,
Nova Bennette
,
Lily Bishop
,
Joel Crawford
,
Emily Clark
,
Darren Covington
, @jaxon ,
Eric Gilbertson
,
Sawyer Grant
,
Tyson Grant
,
Austin Jacobs
,
Matthew Jacobs
,
Scotty Jacobs
,
Stephanie Khang
,
Zane Lancaster
,
Isaiah MacIntyre
,
Mammon
,
Lorilee McKinley
,
Aspen Meadows
,
Heaven Michaels
,
Tristan Michaels
,
Ryker Nixon
, @hunter ,
Lizzie Shields
,
Ethan Sullivan
,
Jake Sullivan
,
Luke Sullivan
, @declan , @tommy ,
Dean Winchester
,
Dean Winchester Jr
,
Cody Wolfe
, @caspian ,
Samson Zimmerman
,
Mason Parker
,
Izzy Anderson
,
Hope Anderson
, @dante ,
Axel Meadows
,
Beezlebub
,
Wyatt Clark
,
Hudson Cooper
, @evan , @zadkiel ,
Piper Wright
,
Shawn Miller
,
Aiden Watson
, @suriel ,
Drake Crawford
,
Eligos
, @lucien ,
Riley Thompson
,
Jacob Lawson
,
Spencer Black
, @dylan , @carson , @blair ,
Caleb Winchester
,
Myra Norwood
,
Forrest Montgomery
,
Leon Chait
,
Felix Chait
,
Maxwell Grant
, @nicole ,
samuel
,
Andy Sullivan
,
Nolan Pierce
,
Jordan Donovan
,
Neil Serge
,
Bryce Winchester
,
Alec Parsons
,
Peter Larsen
,
Kyle Welch
RP Sample:
Dean watched as the young blonde suddenly stood up and held out her hand. She was leaving? Dean couldn't help but feel a bit of disappointment. Little did he know the blonde thought Dean was trying to get rid of her even though that was not his intentions. He also stood and took her hand shaking it lightly but firmly, the electrical shock he felt earlier not as strong as the first time. When she leaned over and kissed his cheek it took him a little off guard. Her warm yet moist lips sent a feeling much stronger then the electrical shocks he felt earlier every time they made slight contact. What was it about this girl?.... It was something very different, he felt an almost... pull to her like she was a magnet and he was just a fine piece of metal. Again, his mind blamed it on the fact that he was in Purgatory for a year and this was really the first time he had been with a girl alone in quite sometime.


Dean took her phone and put the number in, all the while realizing that she would probably never call. He knew better then anyone that you don't give the person your number you get theirs. He handed her the phone and their fingers brushed against each other. She put the phone back in her bag.


"Thank you again,"


As she looked at him, their eyes met once again, gazing into one another's for a split moment before a small sigh escaped her lips. Before Dean could ask what was wrong a knock and a small voice came from outside the door.


"Housekeeping!"


Dean immediately furrowed his eyebrows. What the hell was housekeeping coming around at this time? It wasn't right, and Dean knew it. He had been living in motels forever, it wasn't time for this. Not only that, but Dean had specifically asked to keep housekeeping away until after he was done with the room, just something he started doing just in case he planned on staying a while. Dean went to grab Bethany's arm as she turned to open the door but wasn't quick enough.


"Wait, don't- - "


Beth opened the door and there stood a rather small middle aged woman with with black hair pulled into a pony-tail and a light blue cleaning uniform. Dean's eyebrows stayed furrowed as he looked at the woman but her words sent a shier down his spine and blood pumping his heart even faster.


"Hello, Bethany,"


The woman's eyes turned coal black and her cold, devilish half-smile sent another shiver down Dean's spine when suddenly Beth was sent flying into the wall. The demon sped in, the door slamming behind her. It was if she didn't notice Dean, that she didn't even care that he was standing there as her glare stayed hooked on Bethany who was now being pinned to the wall with telekinesis. As she was being held there a coat hook stabbed through the poor girl's left shoulder.


Dean's index finger on his right hand twitched as he stood there for a second. Before long the Winchester was moving and pulling out a canteen of holy water from under his pillow. Thankfully back when he got the credit cards Dean also got the basics, salt, holy water, borax, the works. He quickly spun around a toss a bit at the demon, making her grab at her face and scream as she steamed. Thanks to the sudden pain, the demon's hold on Bethany was gone and she fell to the floor. Dean quickly sprinkled more on the demon and moved in front of the door.


The woman stood there, her hands covering her face as she was bent over and looking down. She slowly lifted her head and pulled her hands away. Her eyes going wide and the pitch black being even more visible.


"Dean Winchester?!"


The demon shrieked and as she went to quickly leave the body Dean kicked with full force and she was pushed back, falling on a rug set up at the foot of the bed. She looked up quickly at the ceiling seeing nothing and frowned, trying to leave again but when she couldn't her eyes shot to Dean. Dean walked over slowly and smirked, lifting up the corner of the rug revealing a devils trap. He spoke in a low and cocky tone.


"Got you, bitch."


The demon squinted her eyes and tilted her head as Dean got up and rushed over to Beth.


"You..... I heard you were gone, everyone did. How are you here?"


Dean ignored the demon and squatted to Bethany's side, his eyes full of concern. He looked at her and upon seeing her injury he quickly wrapped his arm around her and helped her up.


"Don't worry... You'll be okay... I'll fix you up."


Dean walked her over to the bed and sat her down, ways away from the demon. After looking at her wound again, he looked into her eyes.


"Hang in there..."


Dean turned around and walked up to the demon, standing right outside of the devil's trap.


"What the hell are you doing here?" He nodded back at Beth. "What do you want from her?"


"Not going to make me talk, Winchester." The demon shook her head and smirked.


"Yeah?" Dean raised his eyebrows as he splashed more water in her face causing her to hiss. "Sure about that?"


The demon decided not to respond and Dean's anger and disgust took over.


"Fine. " Dean looked down at her, his glare latched onto her and not going anywhere. "Exorcizamus te, omnis immundus spiritus, omnis satanica potestas, omnis incursio infernalis adversarii, omnis legio, omnis congregatio et secta diabolica."


They'll love to know you are back!" The demon growled at Dean, causing him to pause a moment. "Yeah, well tell them I sent you." Dean paused again with a slight smirk and then he finished the exorcism. "Ergo, draco maledicte. Excclesiam tuam securi tibi facias libertate servire, te rogamus, audi nos."


A cloud of black smoke came spewing violently from the woman's mouth and when down through the floor. Dean took a breath and quickly turned around to see Beth. He swallowed and walked quickly back over to Beth, sitting on the bed next to her.


"I..... should patch you up now."


The body of the woman laid there, not moving as she was gone. Dean reached over to the nightstand, bending over Beth slightly and pulling open the drawer revealing some medical equipment.
I (Lucas Rhodes) have read the site rules and understand them. The code word for the rules is: (Batman)
Application Created By Hell Hound