Post by Deleted on Nov 29, 2013 4:09:20 GMT -5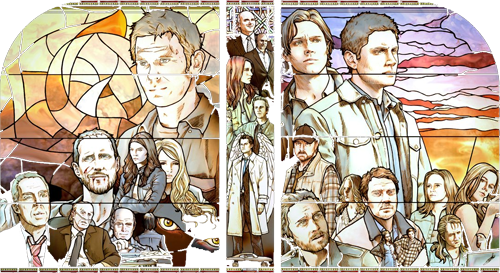 Full Name:
Monica Valentina Ortíz
Nickname/Alias:
Monique & Moe
Age/Date Of Birth:
400 Years Old, 11/4/1612
Race:
Vampire
Occupation:
Co-Leader of Aeternus Eternus
Species Group:
Creatures
Play-By:
Cassie Ventura
Abilities
Main Vampire Abilities

Super Strength, Infectious Fangs, Super Speed, Super Agility, Super Senses, Immortality, Invulnerability, Regeneration, Super Stamina
Unique Vampire Abilities

Extendable Claws, Nocturnal Vision, Able to Withstand Sunlight
Special Inventory
Special items that are bought from the store will go here.
Likes (At Least 3):
❤ Living Luxuriously
❤ Drinking Blood-Wine
❤ The Expansion of Her Nest
Dislikes (At Least 3):
✗ Disorder
✗ Uncouth Behavior
✗ Disrespect from Lower Beings
Fears (At Least 2):
☬ Aeternus Eternus' Extinction
☬ Going to Purgatory
Goals (At Least 1):
★ Having Aeternus Eternus become the strongest group in vampire existence. She hopes that one day they become the head vampire council after the annihilation of Alpha and train newer vampires to live a meaningful life and coexist.
Personality:
Monique prefers to do everything with a little class and style. She is never seen doing something without trying to make it beautiful and will dismiss anything that isn't pleasant to her eyes. From the outside looking in Monique can come off acting like a high and mighty queen. She seems to always wear a smug smile with her head held high and her eyes glistening with power. She's very confident about herself and her small nest and it resonates with her very being. Her pride is bigger then her heart but her mind can easily dictate over any other emotion. Along with her royal attitude she is fiery and straightforward. Let's say that beating around the bush isn't something she is particularly fond of. If it is within her power she would chainsaw the bush, burn it, and spit on the ashes. Monique is very ill tempered and her patience should not be tested because of it. Some know her to be very cruel, finding pleasure in others pain. Truly she doesn't get sadistic unless poked to annoyance and after that she will do what she see's fit to torture the one who annoyed her. Believe it or not she does have a sweet and friendly side to her and not just with her own kind. Anyone that doesn't fully annoy her can feel the unusual warmth of her friendliness...well until she gets hungry but luckily for any human she is usually stocked up with her necessities.
Traits
[/b][/font]
✧ Determined
✧ Loyal / Honest
✧ Courageous
Negatives (At Least 3):
✦ Ill Tempered
✦ Intolerant
✦ Incredibly Mercyless
[/ul]

Parents:
Tinima & Enriquillo - Both Deceased
Siblings:
None
Other Family:
None
Important Others:
Robert Wills - Vampire Mate
History:
She is a Taíno native from Puerto Rico and was taken captive by one of the Carib tribes. She happened to be the daughter of one the nitaínos and because of her wealth was being held for ransom. Her fighting spirit did not keep her contained and had somehow escaped her abductors a week after being abducted. During the process of going back home she had gotten taken, again, but this time by a blood thirsty Taíno vampire. The twist? The vampire happened to be her Father. After being bitten she found herself in the mist of their nest stripped from all her clothes and energy. Still, even without energy, she managed to kill the vampire by leading him into a trap and when she regained energy cutting his head clean off. Her powers had kicked in incredibly early and in the mist of her anger she had killed the rest of the nest which had some of her family and tribe members.

It had been two weeks after her 20th birthday when she went into complete hiding. She tortured and feasted on the Caribs and would not let a single person survive as a human or vampire. Her range seemed to still burn strong after she had fully turned and her instincts left her ravenous for revenge. She lived in the dense jungle of Puerto Rico surrounded by darkness, blood, and rage. It wasn't until a year later that another vampire had found her dragging humans into a abandoned small shack. This vampire is who changed her life forever. He had not only charmed Monique back into her old self but he had blessed her with new cloths, a place to stay, protection, and a new family. This vampire was an unknown but wealthy explorer who's origins can date back to the early 1300's. He called himself Robert Wills and is the founder of Aeternus Eternus.

The nest became her new home and their style of high sophisticated life molded her into who she is today. She had been the youngest in the nest for two hundred years until they recruited three more vampires after the loss of two members in the 1800's. During all those years Monique learned how to control her appetite and her beastly ways ( A goal of Aeternus Eternus ) and when the 1800's strolled on by she finally went out into the human world with the rest of her elders. It had been a new experience for her but one she enjoyed despite having to pretend to be a slave to her leader and elders. It was also during the late 1800's where Monique's strength, speed, and senses heightened to farther lengths then all the others. It had shocked the nest at first but she had quickly made herself higher in rank.

During the 1900's she found herself second in command in the nest. Which made her in charge of new vampires that get recruited. It had been a difficult job for her especially with her already high temper but she had gotten a good few vampires to stay committed to the nest and even heightened their abilities with extensive training. Unfortunately, Robert Wills died from a hunter who had seeked revenge for converting his sister and mother to Aeternus Eternus. Which, to Monique's dismay, made her the new leader of the nest. Of course the hunter had gotten brutally killed for his actions and the women had also been slain because, well, their presence had caused a huge commotion and exposed their nest to potential hunters. Of course Monique went out to go find other vampires to replace the ones she killed and returned to teaching them control. It was later revealed that Robert Will's supposed death had actually been a vampire-napping that lasted for many many years. After returning home, Robert reclaims his position as Leader of A.E but this time standing beside Monique in the top of the hierarchy.
Currently, Monique has been expanding the nest and their education much as Robert Wills did. Her goals are high in her thoughts and her actions but she doesn't push too hastily. Because of the sudden rush of angel and demon activity taking place on Earth she had quickly learned how to defend herself and her nest from the drama. They hide in big fancy houses in Texas ( and have a few other house scattered all around the world). Monique's life is the nest and will do anything to strengthen and protect her kind.


Alias:
Ezra
How did you find us?:
Previous Board
Experience:
Several Years
Other Characters:
Ezra Griffith, Lucas Rhodes, Cassidy Berkeley, Hermes, Aphrodite, Lucy Grey, Hamaliel,
RP Sample:
Every night had provided the same horrible reminder of something still forgotten. Like a discrete note highlighted in a neon yellow paper reading "Remember to do the thing," and no matter how much you comb your mind...you can't seem to remember what "the thing" is in the first place. Every night painted vivid pictures in reds and oranges with an echo of pain ringing through his ears. He could still see the woman become consumed by fire with the smell of burning flesh singeing against the flames.

No matter how many times Ezra had this dream he woke up, screaming and covered in a cold sweat. Emotions driven by an overwhelming sense of anger, and soon bridged to hate, lasted past his waking point and lingered until his heart rate slowed. Though his eyes remain open he could still see every fragment of this woman--as if she had escaped his dream and crossed into reality. Tears betray Ezra as fire starts to consume her. She turns to face him and reaches a hand out in his direction as she screams her pleas "EZRA NO!"

Softly, he sobs in his bed and lets the moisture cloud his vision from her. Every morning he questions why she haunts him and every morning he never gets a response. Ezra felt that he had done something wrong and hateful to this woman in a past long forgotten. "If only," he whispers to himself "-If only I knew what she wanted and what I did wrong."
I (Monique Ortiz) have read the site rules and understand them. The code word for the rules is: (Batman)
[/div][/div]
Application Created By Hell Hound
[/div]