Post by Deleted on Dec 4, 2013 11:33:46 GMT -5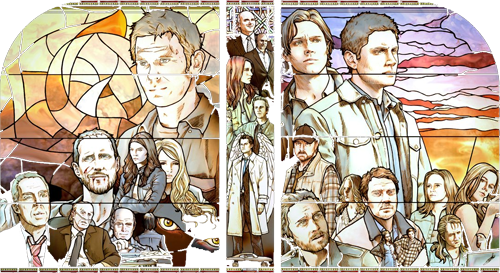 Full Name: Jesse Thomas Devereaux
Nickname/Alias: He'll respond to Jes, JT, or "Lucky"
Age/Date Of Birth: March 17, 1989 (24)
Race: Human
Occupation: thief, salesman, con artist
Species Group: Witch
Play-By: Jackson Rathbone






Abilities



Curses, hexes, charms, potions, etc.










Likes (At Least 3):
❤Skittles
❤Home-cooked meals
❤Gambling and winning
❤Practicing witchcraft

Dislikes (At Least 3):
✗Clingy, naggy girls
✗Buzzkills
✗Getting caught cheating
✗Early mornings

Fears (At Least 2):
☬He usually tends to stay out of the supernatural world but he is kind of afraid that his parents' past will come back to bite him in the ass.
☬Losing the ability to do witchcraft.

Goals (At Least 1):
★To strike it rich. Maybe even be famous, who knows...

Personality: Jesse was raised by his parents to always do the right thing... to be a good man. While he does try to be a good person (for the most part), he usually tries to get by with doing the bare minimum as far as good deeds go. You aren't going to find him volunteering at a soup kitchen or dressed in a Santa suit ringing a bell outside of a grocery store at Christmas time. In truth, Jesse's a bit of a partier and a playboy and his biggest inspiration for doing the right thing is most often because it might up his chances of getting in the good graces of a pretty girl. Jesse can potentially be persuaded to do something for anyone for the right price.

Any insecurities that Jesse might have are usually hidden either by pure force of will or through magic. He's not an easy guy to crack as he tends to put up a care-free exterior that isn't always easy to get through, and he doesn't always make it clear what side he's on.. finding it favorable to live in the 'morally grey' area and usually not even bothering to get involved unless there is something in it for him. In fact, it's one thing that Jesse's mother is constantly on his case about... that he doesn't live up to his full potential. He knows that he could have gone to college and studied to be some stuffy lawyer or a hard-working surgeon... hell, he could have even followed in his father's footsteps and become a hunter, but why bother when life as he knows it comes so easily?

As far as style goes, Jesse is a little vain about his appearance and maintains a strict hygiene regimen, always somehow managing to smell good even if he breaks a sweat (it's possible there is witchcraft involved here). When he's out, Jesse likes to dress nice, whether it's in tailored suits, leather... even if he's wearing a pair of jeans, he makes sure they are high quality. He enjoys wearing hats and isn't afraid of bold colors... not even pink.






Traits
[/b][/font]
✧Charming. Jesse has a silver tongue and can often smooth talk his way out of trouble.
✧Sharp. He may not always seem like he's paying attention, but Jesse has a tendency of picking up on the smallest, faintest detail and using it to his advantage.
✧Neat. Jesse is very clean and organized. He likes to keep things orderly and looking nice.
Negatives (At Least 3):
✦ Shady. He gives off that vibe of someone who isn't trustworthy. A lot of people are suspicious of him and his motives.
✦ Lazy. Jesse likes to put forth as little effort as possible.
✦ Selfish. Jesse is always looking out for number one, even if that means screwing somebody over.
[/ul]

Parents:
Joseph and Kate Devereaux
Siblings:
none
Other Family:
various extended family
Important Others:
Angelia "Angel" Marten (familiar)
History:
Jesse grew up learning all the tricks of the supernatural trade. That was the benefit, so to speak, of having a witch and a hunter for parents. What one couldn't teach him, the other could... that is, whenever he was open to learning. He didn't really have much interest in the whole world of ghosts and monsters. Even when he was super young, he didn't have those typical monster in the closet fears. His parents were all about protection and with them, he felt safe and maybe a little sheltered. This isn't to say that he didn't learn what he needed to learn. With his father's help, he learned all kinds of lore, how to fire a gun, bow and crossbow, extended wilderness survival skills, exorcisms, etc. But Jesse just never really felt like he was in any danger because, while they tried to prepare him for the worst, they were overprotective and did their best to make sure he never was really in danger. Because of this, Jesse grew up with an extremely laidback attitude towards life. He didn't really have to do much for himself because he could rely on Mom or Dad to have his back and get him out of trouble if he needed it
One afternoon when Jesse was in first grade, he got off the school bus only to be greeted by a Siberian Husky pup who was just sitting there as if she were waiting for him. At first he didn't really pay much attention to her. He just walked the few houses down the street and she would follow behind, and once he went inside, the puppy waited on the front porch by the door until she could walk him back to the bus stop the next morning. By the second week, he was paying more attention to her and was even sneaking food out to her whenever he could. Jesse eventually brought the puppy to his parents' attention and asked to keep her. His dad was firm in denying the request but his mother recognized the unusual bond between the dog and her son. That night she spent some time discussing matters with her husband and the next day they welcomed the puppy into their home. Jesse decided to name her Angel after the names 'Big Bird', 'Juice' and 'Brown' were discouraged.
It was, of course, revealed sometime later that Angel was a familiar and had chosen Jesse as her witch companion. To Jesse's mother, this was enough indication that he was ready to learn her trade. She began to teach him her methods but refused to let him practice without her supervision. She didn't want to encourage him to cheat while he was in school.
By the time Jesse was eighteen he was beyond ready to move out of the house on his own. Now that he had graduated high school, he was getting more involved with the witchcraft and was becoming quite adept at it with the help of both Angel and his mother. It was due to his continued training with his parents that he stayed under their roof for the time being. However, for his 21st birthday his Dad surprised him with a father and son trip to Vegas, where Jesse may or may not have used what he had learned from the ladies in his life to up his odds in the casino. He became easily addicted after winning big that first night and Vegas became his new love.
Over the next six months, he made several trips back and forth to Vegas, sometimes alone, sometimes taking Angel with him, but he became more and more engrossed with the lifestyle of being a big spender. Eventually he decided to make it his new home, and he and Angel now reside in an upscale apartment in the city.

Alias:
Cherry Pie
How did you find us?:
Old site. Plus I'm admin.
Experience:
a lot
Other Characters:
Bethany Clark, Charlie Bradbury, Sky Meadows, Isaac Kelly, Eli McKinley, Jenna Bradford
RP Sample:
Dean glared at the road ahead as he drove, one hand at the twelve o'clock position on the steering wheel while the other rested in his lap without purpose. Boston's 'Don't Look Back' was blaring from the Impala's speakers and he couldn't help thinking about just how ironic that was right now. The very thought that Lilith was the lesser of two evils was a scary one and he couldn't help looking back and wondering if they made the right choice. He had seen first hand just how pure evil that white-eyed bitch was and right now he was having a hard time imagining that anything could be worse. Ever since he had stopped Sam from killing Lilith, he had been racking his brain for what to do next. Killing her was not an option but neither was letting her roam free to terrorize the world. They had to think of a way to trap and lock her away powerless for good.
No, [/span]
he
had to. Sam had proven that he couldn't be trusted to make the right decision. Right now, Dean could only imagine that his little brother was back in the motel room playing Harry Potter meets the Exorcist with that black eyed skank Ruby. Every fiber of his being had been telling him to gut the bitch but once again he was putting his faith in Sam, even against his better judgment. Putting his faith in Sam while Sam was putting his faith in a demon.
The whole kill or don't kill Ruby situation had been enough to really put a wrench in the brothers' relationship, so he was grateful when Ellen had called him and told him about the demonic activity in the area. If he couldn't kill Ruby, some other hellbitch would have to do... for now.
Against his better judgment he had left Sam back at the motel to do some research of the situation. Now Dean pulled into the parking lot of Pat's Diner and got out of the car, barely catching a glimpse of a small brunette heading into the diner as he made his way around to the trunk and started stocking up on 'supplies'. His gun, the demon-killing knife and the holy water were all within his reach as he walked into the place, pausing just inside the door to take in his surroundings with suspicious eyes.
I Jesse Devereaux have read the site rules and understand them. The code word for the rules is: (batman)
[/div][/div]
Application Created By Hell Hound
[/div]