Post by Deleted on Jan 25, 2018 17:37:49 GMT -5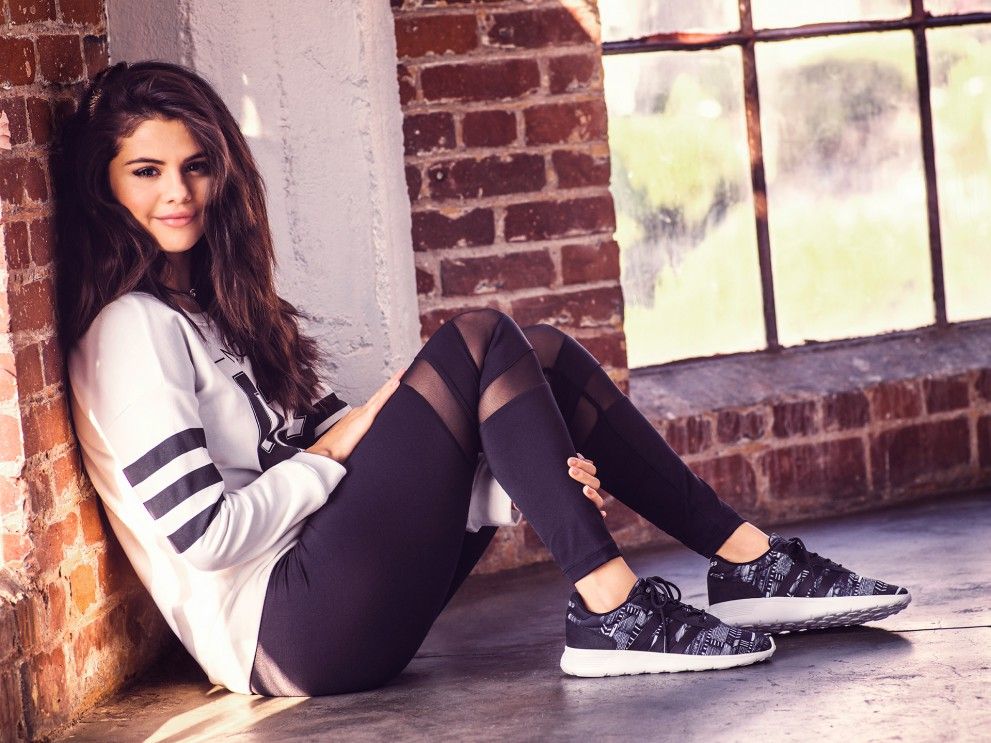 Full Name:
Mira Raquel Lopez
Nickname/Alias:
Just Mira
Age/Date Of Birth:
20, July 3rd
Race:
Human
Occupation:
Illusionist
Species Group:
Civilian
Play-By:
Selena Gomez
Likes:
❤ Starbursts
❤ The night time sky
❤ Coke (The cola kind)
❤ Making people confused with her magic tricks
❤ Her best friends
❤ Churros
❤ Dancing
❤ Her Polaroid camera
❤ Journaling
❤ Traveling around
❤ Old vinyl records
Dislikes:
✗ Earthquakes
✗ Awkward situations
✗ Creepy, pervy old men
✗ Gas station sushi (bad experience)
✗ Tornadoes
Fears:
☬ Earthquakes
☬ Ending up like her mother
Goals:
★ Having a stable, happy, and good life
Personality:
Mira is the girl who listened to teachers without question.. a teacher's pet. She's very smart and spends a lot of her time reading books because she's obsessed with learning new things. She started becoming really into learning out of spite whenever her step-father called her stupid and she decided to prove him wrong.
She can take a lot, but one thing she will not put up with is someone messing with her people. She's very protective over her friends.. they are her family. She will stand up for anyone who needs it without a second thought or care and do it proudly. She really loves taking care of others and will buy you candy if you're having a bad day just to make you feel a little bit better.
Mira is also really creative and a bit of a hipster. She loves taking pictures of her friends and surroundings with her Polaroid and keeps almost every single picture she has ever taken.
Traits
[/b][/font]
✧ Loyal
✧ Safe driver
✧ Good at comforting people
✧ Brave
✧ Good at magic
✧ Smart
✧ Can cook fairly well
Negatives:
✦ Can be snappy, especially if she's hungry or sleepy
✦ She can be overprotective/clingy
✦ Gets offended easily (She doesn't handle criticism well)
✦ She has a weak stomach and gets queasy/sick easily
[/ul]
Parents:
Father-Unknown, Mother-Ana Lopez, Step-father-Douglas Day
Siblings:
None that she knows of..
Other Family:
Only step family
Important Others:
Daisy Dukes
(Best friend),
Tina Dukes
(Best friend/crush), Eugine Marks (Best friend)
History:
Mira Raquel Lopez was born on July 3rd, 1998 in San Diego, California to her mother Ana Lopez. Her mother had her at only 17 and her mother never saw her father again since he got her pregnant, so she was on her own. Her mother did some pretty bad things to keep them going, although Mira didn't really know it because she was so young and didn't understand completely
She was raised living in a car and moving town to town. One day, she and her mother ended up in Minnesota and her mom met a man named Douglas, and one thing led to another, then the next thing Mira knew, her mother was marrying him and they moved in with him which was a shock to her because she had literally only been with her mom, but since she was around 6, she eventually just adjusted to it.
Douglas wasn't terrible all the time, but he was very controlling over both Mira and her mother. He was verbally and mentally abusive, and Mira got degraded a lot. Douglas would always claim he was just trying to push her to be the best she could be, but it certainly didn't feel like it to her, so whenever she was home, she would just basically hang out in her room and read whichever book she got from school that day.
One day at school, they had a pep rally and Mira had won a magic kit from playing some stupid game they had planned. She went home later that day and started just playing around with it just to pass the time and she got sucked in after that. She realized she was actually pretty good at it, so she kept at it. Soon, she was getting so good at it, she was showing people at school just to laugh at their reactions. She loved seeing the confusion and shock on peoples' faces over something that to her, was just so simple.
Eventually, she met a couple of other people who enjoyed doing magic as much as she did, so naturally, they became best friends. For once, she felt like she actually belonged somewhere and she was so relieved and thankful that they were in her life now. She and her best friend Daisy (who was much crazier than she was, though she didn't care too much, unless she, ya know.. got in trouble with the police and they had to run away), would do all kinds of magic shows together, and sometimes, if they were lucky.. they would get money for it from onlookers.
Then, one day, Daisy and her sister Tina came to her and Eugine completely desperate and she was informed that their father had killed their mother and they needed to get away before they were split up, so being the young and dumb teens they were, she agreed to join them in ditching town. She went home, gathered some of her things, left a note for her mother and left. She knew she would be happier leaving with them than staying in that stupid town in her stupid house, where she would never even see them again if she didn't go. Plus, she was sure she and Daisy could make money on the run, especially with her best friend's abilities. She wasn't scared about that at all. In fact, she was excited and relieved to get away with the only people she had ever truly cared deeply for.
Alias:
Hannah
How did you find us?:
Fate
Experience:
A ton
Other Characters:
@gabriella
RP Sample:
*Ben walks in to the wood shop beside his house and begins to sand down his newly built table and then his phone rings. he answers his phone when he sees it's his uncle Grant* Hey, what's up? *he asks holding the phone up against his ear with his shoulder, continuing to sand the table*
Uncle Grant- Drop what you're doing and get over here right now. *his voice sounds sounds stern and slightly frantic*
*he puts down the sandpaper and grabs the keys to his truck* What's going on? *he asks as he turns the lights off in his shop and shuts the door, walking to his truck*
Uncle Grant- Freddie ran off. We were hunting a demon and he ran after him, and now I can't find him. *he has an annoyed tone to his voice, and is slightly out of breath*
*Ben groans annoyed* He knows better than to go after a demon by himself! *he climbs in his pickup truck and slams the door shut and starts it up* I'm on my way, where are you?
Uncle Grant- I'm in the woods near the Watson's old farm. Near that one giant tree with nothing around it.
*Ben nods to himself* Ok, yeah, I remember. I'm on my way, stay there and call me if anything else happens. *he pulls out of the driveway, flinging gravel as he flies onto the road* Damn it, Freddie. *he says to himself, while he speeds all the way to the woods where his uncle told him he was* *he pulls off on the side of the road and turns off his truck,grabs his gun and starts running through the woods and to the giant tree where he sees his Uncle Grant standing there, gun in hand*
Uncle Grant- It's about time you got here, I was about to just keep on looking for him myself. *he starts trotting off in, motioning for Ben to follow*
*He follows Grant and they go through the woods, as they have done several times before* Where do you think he could've went?
Uncle Grant- Well, boy, if I would've known, I wouldn't have called you, now would I?
*Ben stays quiet and keeps looking, whenever he sees a shadow, he stops and grabs his gun*
Uncle Grant- *he stops whenever Ben stops, looking over at him and then to where the shadow is* There's that stupid bastard. *he says annoyed then walks towards him* What the hell were you thinking? *he yells at Freddie*
*Ben stays quiet, but follows Grant over to where Freddie is*
Uncle Freddie- *he looks over to see Ben and Grant walking towards him* I almost had him. *he wipes the sweat off of his face and sighs, the look of disappointment on his face*
I, Hannah, have read the site rules and understand them. The code word for the rules is: Batman
[/div][/div]
Application Created By Hell Hound
[/div]