Post by Belle LeBlanc on May 14, 2018 0:28:44 GMT -5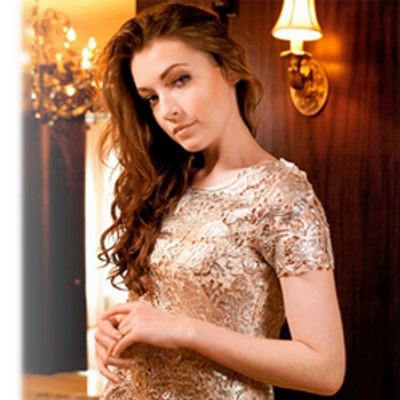 Full Name:
Belle LeBlanc
Nickname/Alias:
Beauty
Age/Date Of Birth:
24; October 13th of an unknown year
Race:
Human
Occupation:
Maid
Species Group:
Civilian
Play-By:
Sarah Bolger
Abilities
Put all known abilities here. If your character does not have any abilities please remove this part from the application.
Special Inventory
Special items that are bought from the store will go here.
Likes:
❤
Reading
- Belle is a bookworm and very content doing nothing but reading
❤
Her family
- She is a very family-oriented woman
❤
Her Beast
- She loves her Beast to no end and would do anything for him
❤
Cooking
- She's actually quite good at it
Dislikes:
✗
Demons
- Not only did one kill her, but one gave her brother an all too short life span
✗
Cruelty
- Those who are cruel to others for no reason infuriate her
✗
The Evil Queen
- She caused the love of her life to be as he is
✗
Solitude
- Loneliness is a killer
Fear:
☬
Dying alone
☬
Losing her Beast
Goals:
★
To live happily ever after with her Beast
Personality:
Belle is the epitome of the word 'beautiful'. Not only is she beautiful on the outside, but it goes right down to her very soul. She's a kind, warm, loving woman and has a heart as big as the world with a place for everyone in it. She loves to help people and will do anything she can possible for them, including throw away her own life if need be. However, what's also her greatest strength is her greatest weakness. Her love for others often threatens to destroy her. Alongside that she's very stubborn and once she has an idea in mind, she will follow it through. She's also feisty, blunt and has a knack for speaking the truth a bit too much. But it's not out of spite or cruelty. She does it solely because she's got a heart and doesn't like the idea of lying in any regard.
Traits
[/b][/font]
✧Kind
✧Honest
✧Maternal
✧Sees the good in others
✧Hopeless Romantic
Negatives:
✦Stubborn
✦Feisty
✦Loves her Beast too passionately
✦Overlooks too many faults
[/ul]
Parents:
William and Mary LeBlanc - Deceased
Siblings:
Joshua [eldest brother] and Alexandra LeBlanc - Alive;
Neil LeBlanc [middle brother] - Alive; James LeBlanc [youngest brother] - Alive
Other Family:
Josiah and Isolde LeBlanc [Joshua's children] - Alive
Important Others:
The Huntsman; The folks from Camelot
History:
Belle was born third to William LeBlanc and his wife, Mary, in The Village outside of Camelot. She was raised with her brothers and was the only girl. However, that didn't stop her. She took after her mother's love of cooking and her father's literacy. She would often be found curled up beside the fire and reading whatever book that she could bring home or convince her father to allow her to read. As she grew up, she and her brothers continued to grow closer. However, while she was close to all her brothers, it was her youngest brother James that she grew the closest to. As the two of them were the youngest, with only two years' difference, their parents doted on them once the elder siblings had gone on to live their lives. So it was only natural that they grew close.
As time went on, the LeBlanc children grew up into young adults, the eldest marrying his true love. But tragedy struck the family. Demons plagued the town and threatened the lives of the LeBlanc children. Their parents sacrificed themselves in order to protect the children. In honor of it, the two eldest boys went off to become hunters and protect those they loved, leaving Belle at home with James. She became the cook, the maid and a pseudo Mother to James. Days became weeks, weeks to months before they fell into a routine. James helped with the chores as best he could and often Belle found herself sitting before the fire in her mother's chair while reading. But the peace was not to last.
Demons fell up on their home. The town was in utter chaos as demons flocked from house to house, slaughtering others in their wake. Belle ordered James to hide in the basement, surrounded in magic their eldest brother used to protect it. Before she could follow, the demons entered the room. Belle tried her hardest to protect her youngest brother but alas, she fell at the hands of the monsters.
Her brothers were utterly devastated, James in particular. While the rest of the family held a funeral and mourned their loss, James sought out ways to bring back his beloved sister. The path to her resurrection lead him to a demon. Particularly one being fond of making deals. James begged and pleaded with the demon to bring back his sister and that he would pay any price to get her back. The demon accepted and gave James ten years of life in return. After that, he would be dragged to Hell and tortured for all eternity. James did not hesitate and agreed to the deal. They shook upon it and James' fate was sealed.
Belle soon awoke from her death and was startled that she was alive again. The brothers were elated, the eldest ones not knowing how or why but thanking the heavens for it. After some celebration, Belle sat alone in her living room, watching the fire. James came in all too happy and after some conversation, Belle weaseled the truth out of James. Belle was furious. Her brother threw away his life to selfishly bring her back. She flew out of the house in a blaze and began to set out to find a way to break it, to save her brother.
Though weeks upon weeks of searching, asking about rumors and research, she finally found herself at the castle of a woman most referred to as the Evil Witch. She hesitated, unsure if she wanted to go through with it and deal with the darkness. But she took a breath, steadied her nerves, and walked into the castle and was met by the most terrifying woman with powers she couldn't understand. The woman greeted her coldly and asked her what it was she wanted. Belle explained her plight and begged the Queen for help. The Queen looked Belle over thoughtfully for far too long before she agreed. She informed Belle that she could break the deal her brother struck on one condition. If Belle agreed to clean her castle for the rest of her life and feed the Queen, her brother would be free of his deal. Belle hesitated. This meant she could never see her family again. She could never live as she had wanted to and would forever be a slave. But her family would be safe. Belle then agreed to her fate.
As promised, her brother was free of his deal. And Belle set in upon her new life.
Alias:
Angel Wings
How did you find us?:
I be a mod
Experience:
Loooooooooooooots
Other Characters:
Angel Johnson
Jackson Johnson
Erika West
Diana Harris
Tali Lochner
Kaeda Eriksson
Elizabeth Bathory
Xander Nelson
Victoria Johnson
Gwendolyn Alexandrite
RP Sample:
Angie swept back her hair from her eyes, putting a strand behind her ear as she glanced at the map she held on the steering wheel. From her research- and digging through her grandfather's things most of the summer- she was close. The witch she was after was only a few miles away at this point. Apparently she opted to live on a farm house, away from any unsuspecting humans who would stumble over her. And anyone who was stupid enough would never be found again. After all, a thousand things could happen out in the middle of nowhere. A frown creased her lips at that. Everything was just too perfectly set up. She wouldn't be surprised if the witch answered looking like an old woman. It would be a sick sense of irony that made her stomach flip. Humor in the moment was lost to her.
Turning the black truck down the gravel road towards a distant farmhouse, Angie quickly put the map on the passenger seat. It was only a mile away, but it felt like a lifetime. With her pistol hidden inside of the jacket she wore, she quickly adjusted her hair and her appearance to look like that of a ditzy college student who had lost their way. It was the only way she'd be able to get through the door. Inhaling for a moment, she reached in her pocket and pulled out a stick of gum to chew on, snapping and popping it to get in the feel of it.
Moments later, she parked her truck beside an older car in the driveway. Apparently brooms are out of style still. she thought sourly. The farmhouse was brightly colored with a wraparound porch. It looked like a grandmother's house with the lawn ornaments and everything. Tricky witch. She moved out of the truck and walked up to the door, ringing the doorbell before looking around, feigning interest. In all reality, she was looking for any exterior telltale signs of witchcraft. Nothing looked out of the ordinary. But inside would tell her different. A moment later, an older woman answered the door curiously, smiling a bit, clearly surprised. "Hi. Sorry to be a bother, but my truck is completely out of gas and my cell is out of service. Can I borrow your phone to call a tow truck?" The older woman nodded and allowed her in. The gun in her pocket felt heavy. At least with it being a farm house, no one would know what happened. Taking her first step into the house, Angie knew that there was no more going back after this. It was just the beginning.
I BELLE have read the site rules and understand them. The code word for the rules is: BATMAN
[/div][/div][/div]
Application Created By Hell Hound