Post by Mammon on Jan 12, 2014 0:44:48 GMT -5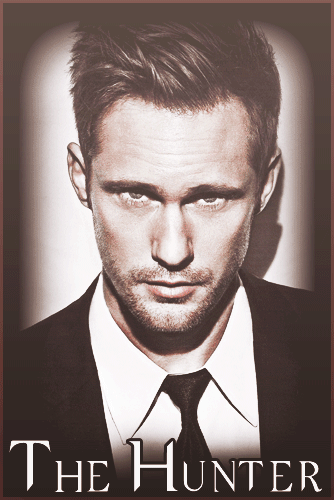 Full Name:
Mammon
Nickname/Alias:
Mam, Mammogram, Mammoth, Richard, or any of his vessel's names, The Demon With Many Faces
Age/Date Of Birth:
Very old, whnever God created angels.
Race:
Demon
Occupation:
Prince Of Hell
Species Group:
Fallen Angel
Play-By:
Alexander Skarsgard, Josh Duhamel, Josh Hartnett, and Daeg Faerch
Abilities
Possession - He possess bitches.
Electromagnetic Interference - Demons, like spirits, often disrupt nearby electronics with their presence.
Flight - Only when in their natural forms.
Immortality - Demons have an indefinitely long lifespan and an arrested aging process.
Invulnerability - Injuries that would be fatal to humans, such as broken necks or gunshot wounds, have very little - if any - effect on demons. If the "meatsuit" receives too much damage they simply find another human to possess, leaving their former vessel to die.
Super stamina - Demons never tire, and do not require food, water, oxygen, or sleep to sustain themselves. Sam states that they also do not get hot or cold.
Super strength - Demons possess superior physical strength compared to that of humans; capable of physically overpowering humans however humans are able to fight and sometimes take a demon down but humans are no match for mid-high tier demons. Demons can also overpower most monsters.
Supernatural Perception - Demons are able to see hidden supernatural activity and beings, such as Reapers, ghosts, and Hellhounds.
Supernatural Senses - Demons have an enhanced sense of smell and taste.
Telekinesis - Demons can move or suspend objects and other beings with their minds. Higher ranking demons can use this ability to kill people by snapping their necks.
Biokinesis - Some demons can manipulate the biology of other beings. Azazel, for example, was able to torture Dean by causing him to hemorrhage. Meg was also able to cause Crowley to cough up blood in a similar manner. Astaroth stopped Elizabeth's heart with a wave of her hand and Abaddon caused people to bleed from their eyes. Crowley was even able to cause a girl to explode by snapping his fingers.
Pyrokinesis - Some demons can generate and manipulate fire. Azazel, Abaddon and (probably) Brady have demonstrated this ability. Crowley can also manipulate fire; he extinguished a Holy Fire circle by snapping his fingers, and also pretended to set himself on fire.
Soul Reading - Some demons, particularly Crossroad Demons, can assess the condition of one's soul.
Teleportation - Some demons can travel from one place to another instantly, without occupying the space in between.
Terrakinesis - Limited; Some demons can create small earthquakes. This was once used to destroy a Devil's Trap drawn by Kevin Tran.
Thermokinesis - Crowley once caused Ruby's knife to burn red hot by snapping his fingers, forcing Dean to drop it.
Healing - Used by Crowley, he is the only demon who has shown the ability to heal others out of the context of a deal, albeit a small wound.
Weather Manipulation - Some demons such as Meg and Father Gil are able to alter the weather to a limited extent such as creating sudden gusts of wind. More powerful demons like Azazel can create stronger winds and Abaddon could trigger thunder and lightning merely by screaming.
Access to/from Hell - High ranking demons such as Azazel, Alastair, and Crowley can easily teleport themselves back and forth between Earth and Hell, without the need for any complex summoning ritual or assistance. This however, varied among high-tier demons, as some were kept imprisoned due to unknown reasons and methods.
Dream Walking - Displayed by Azazel only on the special children. He could enter and control the dreams of his targets.
Enhanced Immunity - As a general rule, the more powerful the demon, the more resistant they are to harm and common anti-demon methods such as salt and Holy Water. High ranking demons like Alastair are immune to the Killing Touch of normal Angels and both he and Abbadon are immune to the killing effects of the Demon-killing knife.
Summoning - Displayed by Samhain. He could summon and control various monsters, ghosts and zombies.
Exorcism - Displayed by Abaddon and (possibly) Lilith. She forced a demon out of its host and back to Hell by choking its vessel. Lilith also claimed that she sent Ruby to Hell and then possessed her vessel.
Greed - Because Mammon is the origin or greed he can use this to make people greedy to a point where it's dangerous.
Special Inventory
Special items that are bought from the store will go here.
Likes (At Least 3):
❤ Wealth
❤ Injustice
❤ Wolves
❤ Blood
Dislikes (At Least 3):
✗ God
✗ Humans
✗ Angels
✗ Using The Same Vessel For Too Long
Fears (At Least 2):
☬ Lucifer not going along with the plan.
☬ Possessing someone who is useless to him.
Goals (At Least 1):
★ To reunite the seven princes of hell.
Personality:
Mammon usually possesses people with much wealth. He is the kind of demon who wants the best or nothing. He usually has wolves as guard dogs, and loves to help people get away with injustices. Mammon tries to inflame human's hearts with greed, he does this whichever way he sees fit. Mammon likes the taste of blood, which can be very disgusting and disturbing to others. He likes to work from the shadows but when he makes an appearance he makes a grand appearance. His personality tends to change depending on the host he is in, however the personalities can change as well... Depending on what he sees fit. At the moment his four favorite hosts are a hunter by the name of Darren Covington, a rich civilian by the name of Alex Reed, a witch who crossed him by the name of Danny Pierce, and a psychopathic kid by the name of Ewan Sheppard.
Traits
[/b][/font]
✧ Manipulative
✧ Persistent
✧ Cunning
Negatives (At Least 3):
✦ Greedy
✦ Controlling
✦ Patronizing
✦ Obsessive
[/ul]
Parents:
---
Siblings:
He refers to the other princes as his brothers.
Other Family:
He is somewhat related to angels, as if they are cousins.
Important Others:
N/A
History:
Mammon stayed in hell for a long time, being one of the three princes who refused to lead hell, which left the position to Crowley. When Lucifer was released from his cage Mammon believed he would soon join his brother's, the other princes of hell, in destroying the world. However, it didn't seem this was Lucifer's plan and so Mammon went back to living high and mighty on earth. After Lucifer was thrown into the cage Mammon went to the only other two princes he could reach, Asmodeus and Belphegor. He told him his plan to release Lucifer and restore Leviathan to his full form. The two agreed and his plan is now being set into motion.
Mammon returned to earth and started to get things ready. He first had groups of witches killing off strong believers in God, believing this would stop strong prayers from getting to Heaven. However a witch by the name of Danny tried to cross him so he killed his girlfriend and took over his body.
It was soon after that he really started to get his hand into the works of Deva Hills Asylum. He studied each person within the walls and found interest in a normal little boy who had killed his parents. Mammon thought he could make use of the child and took him as a pawn and vessel.
His next plan was to get someone who had lots of money and that's exactly what he did. Mammon made a deal with a very rich man by the name of Alex. The man thought he had talked Mammon into the deal they made, however it was Mammon's intention to get the man as a vessel and couldn't care less about his soul.
Being in Tennessee, Mammon felt like having some fun and found out he was close to a huge hunting family and decided to go and kill all of them. However upon arriving he thought it could be useful to have a hunter for a vessel so after picking one he killed their family member's in front of their eyes, lowering their will power and easily possessing him.
Alias:
Hell Hound
How did you find us?:
Head Admin
Experience:
Enough
Other Characters:
Dean Winchester, Chris Anderson, Lizzie Shields, Aspen Meadows, Luke Sullivan, Ryker Nixon, Heaven Micahels, Sawyer Grant, Tyson Grant, Austin Jacobs, Darren Covington, and Zane Lancaster
RP Sample:

Damn werewolves. Chris had just finished a hunt that invovled what he thought was two werewolves, but turned out to be three. Slight miscalculation that almost ended bad for the family nearby. Luckily Chris managed to shoot the thing as it tried to attack the little girl... He wouldn't be able to live with himself if it did. The small group was attacking houses on the same block, and it didn't take long to notice the pattern. Each attack was around one house. That house? Yeah, it was the home of some wolves, go figure. They lived in a very fancy rich place, kind of reminded Chris of Marilyn Monroe's home from back in the days he hung with the famous people.

This was why Chris needed a break, he needed...... One night out. He found himself in Portland, Oregon. The place wasn't that bad, he already had met some kind people who pointed him to a bar downtown which was having a karaoke night. Okay, Chris couldn't sing, sure but he did love to go and watch people make a fool of themselves.... Not in a mean kind of way but it would lighten Chris up a bit and he could sit back and have fun.

He walked through the crowd downtown, after parking his red corvette in a parking lot that wasn't too shady. The moon was bright tonight, bright enough that the town probably didn't even need the lights on to see. Chris smiled and took in the cool night air. What a wonderful night. Finally he stumbled across a bar with a huge sign saying "KARAOKE NIGHT". Chris let out a sigh of relief that he found the place easily and walked in.

The place was rather nice. Everything was in deep blue and silver which Chris didn't mind but he would of preferred red. A small group of people were huddled over at one of the pool tables, a couple middle aged couples sat by the stage which was being occupied by a couple dueting a Sunny and Cher song. Chris chuckled as he hadn't heard that song in quite some time. "I got you babe" was now stuck in Chris's mind as he found his way over to the bar. He glanced over to see a bunch of people hanging around the bathroom doors. They were laughing and giggling and as a couple came out of the male restroom they all bursted out in even more uncontrollable laughter. Chris shook his head slightly and sat next to a nice looking, young red-headed woman. As he sat down the bartender brought the young woman a coke and some rum, then turned to Chris with a polite smile.

"What can I get ya?"

The man was rather heavy set and had a long dark beard. His jeans lost almost all color and had rips in them here and there. Chris wasn't sure if that was the style or if the man just needed new clothes. The man's voice was deep and rough but he had a nice welcoming tone which was plesent to Chris' ears.

"A whiskey."

Chris told the bartender what he wanted and glanced over to the stage which was now changing from the couple to a young blonde who was singing "Tik Tok" by Kesha. As she began to sing Chris couldn't help but chuckle at how horrible she was, but she was having such a great time and Chris admired that. The bartender came back and looked at Chris raising an eyebrow.

"Can I get some ID?"

Chris sighed at the man's request seeing how it happened a lot. He pulled into his pocket, grabbed his wallet and handed over his ID.

"No problem."

Chris gave the man a smile. Sure he said it wasn't a problem but he was tired of dealing with this for so many years. The ID read 25 which the man didn't buy for a second but gave the ID back to Chris and slid his shot of whiskey to him. Chris gave the man a nod as he caught the glass then put his ID back in his wallet, glancing at the stack of money he had poking out a bit. It was good that Chris had a lot of money, it would mean he could pay for as many drinks as he wanted. He slid the wallet back into his pocket and took a sip of the alcohol as he turned to watch the girl some more.

After the blonde finished, Chris turned around and gave the red-head a smile. She was quite beatiful, and surprisingly enough she seemed to be alone.

"Hi, I'm Chris."

He slid his right hand under his left arm, that was holding his drink to shake her hand. It was already turning out to be a great night. Either way there was no werewolves, so Chris wasn't complaining.


I (Mammon) have read the site rules and understand them. The code word for the rules is: (Batman)
[/div][/div]
Application Created By Hell Hound
[/div]