Post by Rebekah Fritz on Aug 28, 2022 21:47:33 GMT -5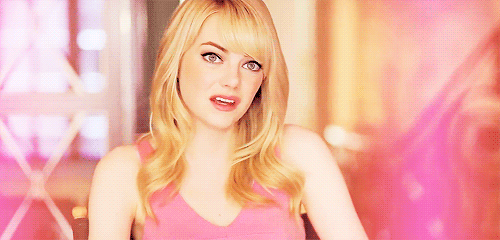 Full Name: Rebekah Marie Fritz
Nickname/Alias:
Beks, Beka/Bekah, Miss Adventure (affectionate term from her parents)
Age/Date Of Birth:
29 | April 7, 1993
Race: Human
Occupation: Former zoologist in training; Hunter
Special Inventory
Special items that are bought from the store will go here.
Likes:
❤ Pepermint candy
❤ Sunsets
❤ Surfing and beaches
❤ Familial Austrian traditions
❤ Keeping people safe
❤ Wine
Dislikes:
✗ Failure
✗ Rugarus
✗ American burgers specifically
✗ Skirts and heels
✗ Saur kraut
✗
Dishonesty


Fears:
☬ Rugarus - She's afraid to ever encounter one again after what happened to herself and her friends. She really is severely terrified of them and will avoid any and every case that may involve them, and that makes her a bit paranoid.
☬ Relapse - Beks doesn't know what happened to make her forget such a long chunk of time, and because of this uncertainty, she's worried it may happen again. She's afraid of letting herself sleep because of this so she thrives on coffee.
Goals:
★To do something good for the world, whatever that may be. She wants to do whatever she can to make it a better place and to keep the people safe.
Personality:
Beks cares a lot about the people around her and she tries her best no matter what. She is bubling with friendly energy, always happy to talk to someone new especially if they can help her. She just hopes she can make a better life for herself, despite what's happened to her. She's persistent and will push through til her last breath, strong and determined as she is. The fun side of her is ready and willing to have fun, sarcastic and witty at times. Yet she still remembers how to work hard to get what she needs and/or wants.
But she's also easy to guilt. Being as empathetic as she is, if you hit a nerve, she will crumble from there. Because she cares so much, sometimes it doesn't even have to be directed towards her to get to her, it can sometimes simply be second-hand. Furthermore, because of past experiences, she will always be the first person before anyone else that she blames when something goes wrong. She holds herself responsible and to high expectations so that she will always strive for better, even if that means beating herself up over it.
In spite of the things she's been through Beks tries to stay positive and brighten up a room, to her it's either that or drown in the problems, and she'd rather try to make the best of things. Because no one likes dwelling on the bad shit, she knows that as well as anyone.
Traits


Positives:
✧ Bubbly/talktative
✧ Caring
✧ Positive and cheerful
✧ Perservering
✧ Honest

Negative:
✦ Naive/gullible
✦ Easy to hurt
✦ A little airheaded
✦ Cares a bit too much
✦

Rambles when nervous/excited




Parents:
Chelsea Fritz (Mother); Erik Fritz (Father)
Siblings:
Robin Fritz (Older brother); Stephen Fritz (Younger brother)
Other Family:
Probably but she doesn't actively interact with them.
Important Others:
Johannes Fritz (Paternal grandfather; deceased)

History:
Beks was born and raised in the countryside of Richmond, Virginia to second generation Americans who immigrated from Austria. In need of a new scenery, her grandparents started a farm there when they came over in the aftermath of the second world war. It wasn't easy for them by a long stretch but soon they came to call the place home. Beks grew up with many Austrian traditions that she cherishes, and felt very at home with her farm life and family of 2 brothers, mom and dad, and her grandfather whom she'd always been very close to til the day he died. There's not much to tell of besides her very mundane upbringing being healthy and happy, a childhood she looks back on warmly to this day.

In fact it wasn't until she was finishing her freshman year of college, having finally left the farm to explore more with her life and pursue a degree in zoology, that things took a big change. Out camping with a group of her college friends, they were attacked a monster. This marked her first supernatural encounter and she barely got away with her life. It was a lucky thing that she'd gotten away while the rest were being eaten by the rugaru that came for them. Running through the woods, she did her best to get back to their campsite while limping on the leg that had been badly bitten. When she got there, it came for her again, to finish her off. And though there was a scuffle that had her fearing for her life, she managed to throw him into the fire that was still lit by those who now lay dead, but had stayed behind the whole time she and the other two went for a small hike.
Taking the hint that the fire was working, she doused the creature with lighter fluid, she tossed a small lighter at it and watched as it burned alive.

Since then, she began digging more into the supernatural world, learning what the thing was that killed her friends and fell down the rabbit hole. She did finish college, but has since given up her normal life for the hunting life. She hardly speaks with her family, for all they know she's dropped off the radar, either missing or dead. If she can get away with it, she will take any chance she can to avoid hunting any rugarus and get out of the area ASAP if she happens to be around one; got a distraction? She'll take it, she prefers hunting various other things, studying them and how to kill them. So long as its not the flesh eating bitches that killed her friends.

She never could have prepared herself, however, for being possessed by a demon. She'd been going about her business visiting a friend in Ohio, and was planning to head home then. Walking to her car from a trip to grab some food for the road, the second she made it into the car she found herself overtaken by blacksmoke, and…well, that's the last thing she remembers. She hasn't really been awake for any of what this cursed demon had done. The next thing she knew, she found herself miles and miles from where she recalled being, not in her own clothing but some sort of motel maid uniform, and waking up on the floor in a closet somewhere with no recollection of how she got there. Since then--now that she's gotten herself handled and back to her normal routine of life--she's been trying to understand what happened to her.

Alias:
Auri
How did you find us?:
Partnerships in a server on Discord,
Experience:
I'd say several years now. But this is still my first Proboards experience i'm getting used to it
Other Characters:
Sarah Rogers
,
Maksim Ivanov
RP Sample:
There may be a certain irony that came with the song playing through the speakers, turned up enough to be heard over the wind coming through the open windows but Sarah was oblivious to it. The blonde sang each word right along with the music as KISS's 1984 hit Heaven's on Fire played from the cassette she'd picked for this particular drive. She wasn't in the mood for relying on her music app, nor did she want to station surf, and this? This was hitting the spot.

It was definitely a pick-me-up that she could never say no to, and with the job she was going into? She was probably going to need whatever lucky feeling that tape deck could offer her. Not to say that she wasn't a good hunter, because she was, but the headline she'd followed was of victims being drained of all the blood on their body. Now, at first glance yes that sounded like an average job.
But she was in for it, she simply had yet to discover that fact. Regardless, Sarah parked her car outside the home of the first witness she'd tracked down, to get a firsthand story from them. Taking one last glance over the newspaper clipping she'd printed out and the address she'd written down, one glance up towards the house number was all that stood between her getting out of the car and nudging it's door closed after a moment.

"If I had half the money these fuckers must be rolling in..." She muttered to herself, snorting lightly as she shook her head before heading up the path to the front door. It was certainly a very nice house, at least nicer than she could ever afford, hell they even had a sprinkler system in the front yard. The epitomy of suburbia in her minds eye. But with her knuckles connecting with the door in a short knock that was just gentle enough to be distinguished from a cop knock, considering she was going with the journalist cover, the spunky blonde pushed down her judgement for the moment in favor of a friendly smile when the home owner opened the door. "Can I help you?" Came the man's response and Sarah, recognizing the slight tiredness of loss in his voice, let her gaze soften a bit.

"Apologies sir, I don't mean to trouble ya. I uh..I heard what happened, and I'm very sorry for your loss. My boss at the Daily is pushing for this story, though...of you wouldn't mind answering a question or two?"
Play the sympathy card. Displace the image of being the asshole. It tended to work, not that she didn't care, because deep down she did; it was the reason she'd showed up to look into the case in the first place. But the strategy was there nonetheless, subtle as it was, and much to her favor, it was successful.

A few minutes later the woman was leaving again, a small wave and polite smile in place as she took her leave with a sympathetic goodbye before she was sliding back into her car letting the smile turn onto a slow exhale as she shut the car door. "Well then. Time to hit the books or peek at the morgue." Talking to herself as a way of thinking aloud, her key found the ignition bringing the engine to life and she leaned back in her seat with the decision made up in her mind. "Books it is, Google the shit out of this before somebody calls me an occultist....even if they technically wouldn't be wrong."
Snorting at the thought, she shook her head with a smirk and put the 1970 Duster into gear, pulling onto the road more with her motel room as her destination this time, humming along with her mixtapes yet again. And well….maybe a stop at the nearest burger joint wouldn't hurt either, because who says coffee and something greasy isn't the best brain food?
I Rebekah have read the site rules and understand them. The code word for the rules is: Batman
Application Created By Hell Hound