Post by checkyesjuliet on Nov 12, 2022 13:55:29 GMT -5
Full Name:
Annalise Katerina Spade (previously Caravella)
Nickname/Alias:
Kat, Lisi, Rina
Age/Date Of Birth:
July 5, 1976 (age 46, looks 26)
Race:
Human
Occupation:
Currently Unemployed
From:
San Benito, Texas
Height:
5'7"
Species Group:
Civilian
Play-By:
Kat(ya) Golden (Ekaterina Miasnikova)
Special Inventory
Photo of her children - Alicia and Adelio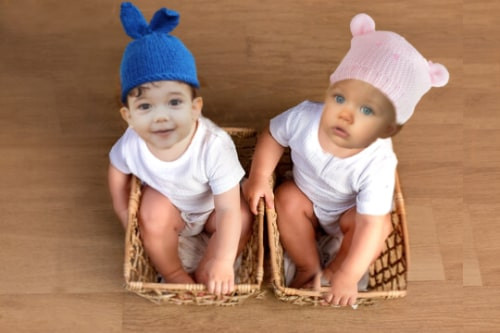 Likes (At Least 3):
❤ Attention
❤ Dancing
❤ Children
❤ Country Music
❤ 80's Romance Movies
❤ The finer things in life
Dislikes (At Least 3):
✗ Her father
✗ Magic
✗ Julian Olmeda
✗ All things Italian
✗ Texas
✗ Anything you'd find on a ranch - cattle, horses, hay, tractors, etc.
Fears (At Least 2):
☬ Being alone
☬ Loss/Death
☬ Being sent to some lab so they can research her lack of aging
Goals (At Least 1):
★ To get back with Lennox Auchter
Personality:
Kat is very strong-willed. She's not easily persuaded, and doesn't let people talk down to her. She's very kind to you if you're on her good side, but if you're on her bad...good luck. She's naturally very flirty, even if she has absolutely no interest in you. Man or woman, doesn't matter, flirting is how she expresses herself, becoming her coping mechanism throughout the tough times. She's very needy, but comes off as rather independant, even if she isn't mentally. She's a strong woman, bold, and unafraid to speak her mind. She comes off as confident, but has always had a deep insecurity, feeling as if she were better she would deserve to have good things happen to her. Even with her rough upbringing, she has a strong sense of loyalty (ironically) to those lucky enough to have a place in her heart. She loves children, which played into many of the jobs she's taken over the years just to be around them. She has a strong maternal drive, and really wishes for nothing more than to be a mother.
Traits


Positives (At Least 3):
✧ Charismatic
✧ Resilient
✧ Graceful

Negatives (At Least 3):
✦ Unforgiving
✦ Insecure
✦ Needy


Parents:
Alyssa Spade (deceased, age 52, would be 64) & Leonardo Caravella, 69
Siblings:
Niccoló (Nick) Caravella, 48
Other Family:
Children: Alicia Auchter & Adelio Olmeda (both deceased, age 1 - would be 22)
Important Others:
Lennox Auchter & Julian Olmeda
History:
Family Life
Kat grew up on the wrong side of the tracks. Her mother, Alyssa, got pregnant at the age of sixteen from her twenty-one year old boyfriend at the time, Leonardo. Alyssa had to drop out of school to take care of their newborn, Niccoló. Her straight-laced, conservative parents kicked her out as soon as they heard of her pregnancy. It was then that she moved in with her bad-boy Italian boyfriend, Leonardo. Leonardo moved from Rome, Italy when he was eighteen. Leonardo was the type of man to try anything once, whether that was good for him or not. He was incredibly handsome, and instantly popular with the ladies when he moved to the US. Leonardo was good at repairs, working as a mechanic at the local shop to make ends meet. He decided to join a gang, finding the real money in selling drugs, which was easy to do being so close to the Mexican border. Alyssa grew up the good girl, doing everything her parents said as their perfect only child. She was a good girl through and through, until she started hanging out with the wrong crowd. She quickly became a secret wild child, partying, drinking, etc. Anything to get the attention of her crush Leonardo. It was a Sandy meet Danny situation. Leonardo grew up with a troubled past, his father abusive, while his mother left him. Instead of breaking the cycle, Leonardo carried on his father's hurtful ways, abusing his wife and daughter. He treated his son like a king, sending him over to boarding school in Italy with his drug money, spending the rest on himself. Leonardo first
raped
Kat when she was the age of ten,
touching her inappropriately
at the age of five. This clearly desensitized her to such things.
An Overachiever
From an early age she learned that the best way to stay away from the house was by participating in after school activities. While her father did have money, he refused to spend any towards her, so Kat never had the opportunity to take any lessons herself. She taught herself to dance off of watching music videos on repeat on their family's small tv. She joined the dance club in middle school, as well as the cheer squad, becoming both of their leaders in the eighth grade. In high school she did the same thing, joining the cheer squad and dance team her freshman year, becoming in charge her junior. Just as she was a school officer and middle school, Kat was the school secretary her freshman and sophomore years, vice-president her junior year, and senior class president. If she wanted to get into Julliard, she would have to work hard, competing against people who took lessons from the age of two. She was in the drama club and the choir as well, all while maintaining a 5.0 grade point average.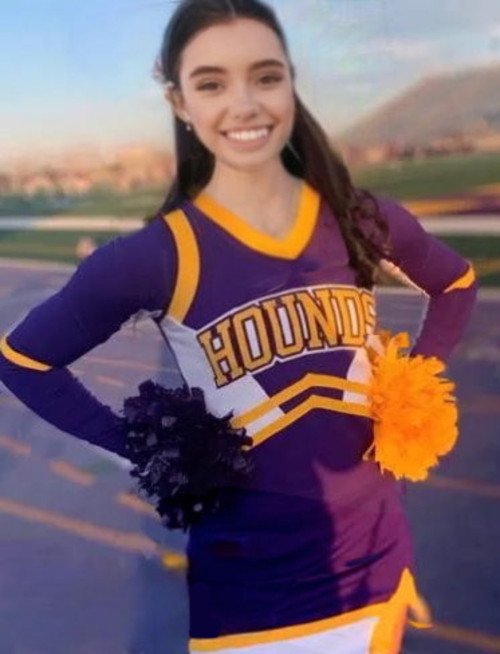 The Love Triangle
Due to her lack of male affection, Kat seeked the attention she so desperately needed in any man that would take her. All the girls were jealous of her, and all the boys wanted to be with her, but she never had had any real friends. Kat's dreams were to escape her tortured reality, and have a family of her own with a good man; a real life fairytale, and that fairytale began when she was a freshman in high school, when she met Lennox. Lennox was the first kind person she had ever met. Boys always seemed to like to take advantage of her, but not Lennox. He quickly became her entire world, her means of escape. He was her best friend and first real love. Through her knowing Lennox, and spending time with him, she quickly began to know his best friend, Julian. At first she hated Julian for taking time from Lennox away from her, but she eventually grew to like and trust him as well, bonding over their broken home lives. Where as Lennox had the perfect life, Julian could understand her, something she'd never experienced before, not even with her mother who pretended like nothing was wrong. When Lennox started college he moved cross-country, only giving a call here and there due to the long distance fees. It broke her heart, making her insecurities she had felt for years pop back up to the surface. The only other person she could count on was Julian, so she turned to him for the affection she so desperately needed. The two began to have an affair, something that lasted for years, until the craziest thing came to pass; she became pregnant with twins. She had no clue who the father was, but tried to pass the babies off as Lennox's. It was clear as the babies were born that one of them wasn't his. While one child, Alicia, had Lennox's blond hair, the other, Adelio had very dark features, something in which even the dark-haired Kat didn't have as a baby. It was Heteropaternal Superfecundation, pregnancy by two different fathers. She could no longer hide her affair. Lennox pulled away from her, while Julian stepped up. Whether she was happy with Lennox's attitude or not, she couldn't deny she was in love with both of them. She hoped they could co-exist as one family, but time gave the answer that it was never meant to be. When she was twenty, five years before the children were born, she was diagnosed with Cystic Fibrosis, which contributed to her being diagnosed with stage four pancreatic cancer a year after giving birth to the twins. She was given a year to live. Never in her life had she been more terrified. She chose not to seek treatment, for she didn't have the money, and she wanted her last months to be spent as herself, enjoying the time left with her children. She grew fainter and weaker as the time passed, having less energy, clearly becoming a shell of herself. Kat knew it wouldn't be long until she passed, and it was Lennox's idea to leave the state. She assumed it was to give her a glimpse of her dream of travel, not that she had the energy for much of that at all, but like a flash of lightning zapping a tree out of nowhere, Julian came, doing something straight out of Harry Potter. He performed magic…on her. At first he just seemed like he was chanting a bunch of nonsense, acting like he'd gone completely mad, but almost instantly she felt as if she were a human battery, his strange words the power cable connecting her to life itself. It was incredibly bizarre, but it worked. Everything seemed just like a dream, but that dream was instantly shattered in a mere matter of weeks.

The Last Twenty Years
Kat had to give up her dreams, every single one of them, with the exception of one. She now had a slither of freedom, nothing was tying her down to her own personal Hell that was San Benito, Texas. Her first stop was Hawaii. It was at the top of her list for places that she wanted to visit, but she wanted so desperately to bury Annalise Caravella with her past, so she legally changed her last name to her mother's maiden name, Spade, and began to go by her middle name, Katerina. Kat travelled around Hawaii, and quickly fell in love with how different it was from her home state of Texas. She enjoyed the culture, the people, the tropics. Everything about it was perfect, which was exactly what she needed. So instead of traveling about like she had planned, she decided to settle in the capital of Honolulu, enjoying the busy city life in comparison to her small home town. She began to work as a waitress, and was naturally quite good at it being the charismatic flirt she was. She tried to ignore her need for attention, creeping ever so slowly back to the center of her mind. She was heartbroken! She didn't need idiotic men in her life! But quite like a magnet, she was pulled to her next love, a young businessman named Jason. Jason was everything Julian wasn't. He was mature, calm natured, and incredibly successful. He was into facts and facts alone. If anyone didn't believe in magic, it was this guy. Kat never thought she'd be happy again, living a trapped life in this ageless body, but Jason was thoughtful and kind, wise and cultured. He was easy to like, and they quickly became very serious. Jason knew he was ready for marriage, and unlike Lennox, was serious about committing. He proposed to her four times, once a year, until Kat knew that she couldn't keep giving excuses. Jason always said he would wait, but she knew that while he aged and matured, she would always be stuck at twenty-six. That started a cycle, one where she moved from New York City, down the list of most popular cities, taking a new name and appearance in each one. She'd always leave on December thirty-first, and get rid of her possessions to acquire ones that her new character of the year would have. After sixteen moves, sixteen men, and thirty-one jobs, Kat had had enough. It was time to stop ignoring the past, and face it head on.
Alias:
checkyesjuliet
How did you find us?:
Invited
Experience:
I've roleplayed for over a year and a half, a year straight. I have no proboard experience.
Other Characters:
N/A
RP Sample:
July 5, 2021
Forty-five. Today was her forty-fifth birthday. Kat, or Rachel as she was now called, was looking in a black rimmed, full length mirror, the kind you buy at Target. She knew by now it was a complete waste to even try, but her desire to have even one sign of aging gave her the motivation. She leaned in as close as she could, making silly faces at the mirror, before eventually just pulling at her skin to try and loosen some of the elasticity. She did this for an agonizingly long five minutes, before giving up with a pronounced sigh, only to peer back, eyebrow perked, picking up a strand of waved hair. Her pecan eyes performed a dance between the strands and the mirror, noticing that her hair was almost exactly how she used to wear it back in high school. Kat had changed her hair so many times in the past twenty years to try and not be as recognizable, but with her colored contacts out, skin back to its sunny glow, and black hair dye fading out, she looked like her. Memories came flooding back of the last time she'd actually gotten to live as herself. She sat on the floor of her bedroom, legs crossed in a jamble as her thoughts swirled around. She could practically smell the red grapefruit coming from Lennox's backyard. She shook her head as his name passed through her mind. *No, not thinking about him.* She hopped back up, and began to flip her hair around, watching in the mirror as she combed through it to try and add some volume. Albuquerque was amazing. This dry heat was Heaven compared to the humidity of Texas. Her hair didn't poof up and frizz like one ginormous Puffle, and sexy hair meant more power over men, which was the way she liked it best after being out of it for so long.
After washing her face and inserting her green contacts, she pranced out of the bedroom in her fuzzy slippers, which did in fact, look like Puffles. She wore a set of silky Victoria's Secret pajamas, with shorts hiked up as high as the fabric would allow. She moved towards the kitchen elongating her legs with every step. If she wasn't so short, and didn't need to stay undercover, she could've easily been a model. She placed her arms around a tall man's body, her current flavor if you will. Her voice rang out into the air with her very convincing, thick Wisconsin accent, lowering her voice to make it a sultry slur. "Isn't there something you wanna wish me?" Her hand ran up and down his toned side, and frankly part of her found it creepy. She was old enough to be this guy's mother, an extremely young one, but still old enough. She wondered if maybe that was why she never stayed in a place for more than a year, but deep down she knew that she couldn't anyway, for her apparent lack of aging. She was about five months in with this one, and would leave as soon as December came, just like she always did. She'd spend Christmas alone, and jump on a plane to the next state by New Years.
He turned around with a smile that shined like a thousand stars, clearly whipped for our precious playgirl. He pulled her petite frame up into a kiss, before remembering the pancakes. "Happy Birthday Rach!" He quickly went back to his cooking, the smell of fresh batter filling the air. "Pancakes ready in a minute. You go sit down at the table yeah?" She did as instructed, internally cringing at her fake nickname before sitting down at the table. The tablecloth was bright blue with a lemon pattern all over it, and definitely something *she* wouldn't have picked out. She had no possessions of her own, so something as simple as a tablecloth couldn't even be customized. Nordstrom was her absolute favorite store because you could return anything, no matter how long you'd had it for, or whatever shape it was in. So, at the beginning of the year, she'd return all her clothes, and purchase a whole new wardrobe for an entirely different character she'd begin to play in the upcoming year.
The boy toy in the apron came over with a piping hot batch of pancakes, setting them down before her. Kat's mouth watered in anticipation, expecting blueberry and banana, her absolute favorite, only to have a pile of chocolate chips sitting in front of her. *Chocolate? I hate chocolate.* The actress inside of her came out, and she put on a grand smile, acting like chocolate was at the top of her list as the food she'd eat for the rest of her life. "You're so good to me." She took her fork and knife, cutting out the pieces of pancake, dropping it into her mouth before instantaneously spitting it out of and onto the cheap, red plate. "Ullgh! What is that?"
The human Ken doll opened his mouth, looking rather pleased with himself, either ignoring her blatant disgust, or just that clueless. "It's gluten free! And the chips are made sugar free. I also added some protein powder in it just for you."
Was that supposed to be charming? "But I don't eat protein powder…" She retorted back, looking from him to the pathetic excuse of food. *Or fake sugar, or chocolate for that matter…*
He ignored this comment too, instead closing his left eye shut into a coy wink, before walking over with his hands held behind his back like he was hiding something behind it. Kat's eyebrow raised in a skeptical glance as her chin bobbed up in question. "What's that?"
He pulled out a bare, brown box, not even wrapped, and handed it to her. "Happy Birthday!" She gingerly took the small box, opening it up with quick handiwork, revealing a toothbrush. Her basil eyes darted from the "gift" to him. She wanted to say, "You're kidding right?" but instead put on that fake smile, scooting her chair back against the tile to offer him a hug. "You're so sweet. Thank you." He embraced her back, before peering down at his Rolex watch. "I gotta get to work, but I'll see you for dinner later? Rava Sushi?" *Rava Sushi? You mean the place I've gotten food poisoning from three times now?* He didn't wait for her reaction before heading out the door, leaving her with a toothbrush and a stack of unwanted pancakes.
Not even a minute later the pancakes were down the food disposal, and she was ready to order herself a large, vanilla latte from Starbucks. She glanced down at the marble counter, tapping her newly manicured nails up and down up and down like she were playing the piano. *Manchild left his phone…*She picked up the phone and brought up the Starbucks app, ordering a latte and a croissant. She walked over to the couch, slumping onto the sofa as her hand reached for the remote, tapping on the button for Netflix. As her account, or moreover, her boyfriend's account, popped up she selected the 'play something' option without even thinking. Kat really loved movies, but one series she refused to watch was The Hunger Games. A group of children fighting to the death in some large arena? No thanks. Low and behold, that's what came on, only it was the sequel, not that she knew the difference. She just rolled her eyes and picked up her phone, trying to not get pissed off at her life.
If only she had just been patient, none of this would've ever happened. She just had to be clingy and needy, and have extreme daddy issues, therefore making her crave male attention. Lennox just had to leave the state for college. Speaking of college, she should've just quit school and gotten her GED. Where was she in life? Nowhere! She had to change jobs once to twice a year, and her dream of Julliard? Well, forget it. No point going to school if your degree from 2006 was supposed to be when you were nine. If she would've just ignored Julian, or better yet break his heart and make the fucker leave the country. She would've been happy. She could've been happy if it weren't for him. Of course, she knew she was to blame too, but right now it was far easier to blame the man who was responsible for her children's deaths. She waited for her order in silence, arms crossed over her satin top, allowing herself to do what she'd never done before. She let herself dream. Dream of what life could've been like had she not made that stupid mistake. They could've gotten married, had a real family, hell, she probably wouldn't've even gotten cancer if it wasn't for that mistake. Karma was a real funny thing with her, and at the time, she knew she deserved it for everything she'd put those boys through.
She was mentally lost in a daydream, now picturing the two of them retired with grandchildren, being as mortal as ever. The doorbell rang out, scaring her nearly half to death. She jumped like a cat being woken from its slumber, running to the large, stained door. "Yes?"
A guy about the age of eighteen was at the door, who had milky white skin and about the worst case of acne you could imagine, with a mop of curly red hair on top. He was lanky and tall, and frankly rather repulsive with his yellow teeth, which showed how infrequently he visited the Dentist. He was clearly checking her out, eyes overtly focused on the fact that she wasn't wearing a bra. She glared at him, wondering why the hell she hadn't waited a minute before answering. *I'm not a piece of meat. Eyes back here child.* Her pine eyes instantly softened and she took a step closer, twirling her long hair around her finger, giving him the best set of bedroom eyes a girl could have. "Thank you. It's not every day I meet a handsome stranger. I'm…" *Think of a random name. Think of a random name.* "Lennox." That could be a girl's name right? She reached out her hand, watching as the lad nearly peed himself from nerves. He bumbled around, stumbling over his words, trying his hardest to form a sentence. "You know, today's my birthday. I was hoping maybe you'd like to give me a little birthday present?" She fluttered her long lashes at him, widening her eyes as she worked her magic. The boy nodded his head, clearly expecting something different, and leaned down towards her, eyes shut. "Ah, ah, ah! Not so fast! You don't get a reward for just nothing." She bit down on her lower lip, sending this poor boy into a tailspin. "You'll wave the fees for me right? And maybe add some extra credit too?" He nodded frantically in response. "What's your name handsome?"
He stuttered and stuttered, finally making out the words, "J-J-J-J-Juh-Jay-Jaycuh-Jacob-Jacob."
"Jacob, perfect." She winked back with charisma, leaving him speechless as she took her food indoors. *Now I know who's tab to be putting it on from here til December. Thank you Jacob.* She locked the door behind her and returned to the couch, dropping the drink and bag as she saw the screen. Now she was the bumbling fool, "L-Len?" She carefully approached the screen, hands first, touching the pixels in front of her. There before her was Lennox, or what looked exactly like him. She was captivated by his image, that she couldn't even allow herself to blink, for fear that she would just wake up. All too soon it was over. His face was gone in a flash, replaced by some other actor's. She bolted for the couch, grabbing the remote with as much speed as she could muster, rewinding the video so the image was clear on his face. She stood there for a good half hour, not even aware that her drink had spilled all across the red, Persian rug that definitely had cost her supposed 'lover' thousands of dollars. She hadn't seen Lennox in twenty years. Had it really been that long? It felt like it was a million years ago, and yet only yesterday at the same time.
Her mind began to wander, wondering what had happened to him through all this time. Was he still in San Benito? What was he doing? Had he married? Did he have another family? Had he thought of her at all? Did he miss her? These were all questions she'd pushed to the back of her mind, refusing to let herself think about him, or the past that came with it. Now that she'd started, she couldn't stop. She, of course, didn't have social media, what with changing her identity every year, but she wondered if he did. She grabbed her phone and began to Google, which eventually led down a rabbit trail of downloading all the major social media apps, searching for any signs of Lennox Auchter. She'd gone down the path of Sam Claflin, who just happened to be his doppelgänger and nothing more. But then it hit her. She knew exactly who to call to solve this mystery.
I Annalise Katerina Spade have read the site rules and understand them. The code word for the rules is: Batman
Application Created By Hell Hound