Post by Dante Carter on Mar 1, 2015 16:20:57 GMT -5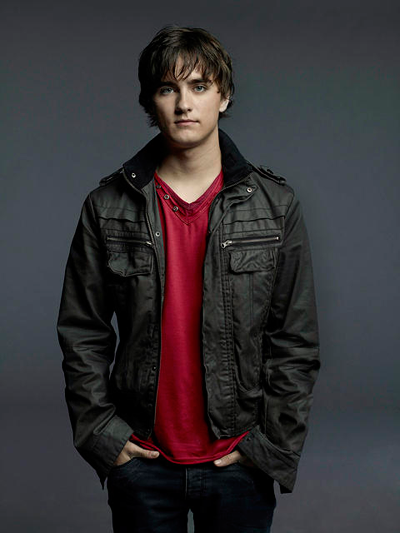 Full Name:
Dante Morgan Carter
Nickname/Alias:
D, Tay, The Miracle Child
Age/Date Of Birth:
Sixteen Years Old | 11 - 23 - 1998
Race:
Human
Occupation:
Student
Species Group:
2nd Generation Deva | Natural Witch | Demon Blood Psychic
Play-By:
Landon Liboiron
Abilities
The abilities Dante has not manifested will be colored red. I will do my best to keep this thread updated when he manifests a new ability.Lunar Embodiment
-
Dante's ability comes from the moon itself. When he was born, he was born with a strange connection to the big rock in the sky. He's able to do many different things thanks to this special connection and is able to do even more due to a ritual he and his father were put under by Dante's mother.
Gravity Manipulation - Dante is able to pull and push objects with gravity. He can create waves in water, or destroy the ground and push or pull it in a certain direction.

Light Manipulation - Dante is able to manipulate light, but it is always just a grey-white color. He cannot create blasts or anything damaging with this and it is not that bright.

Reflection Manipulation - Dante can create, shape and manipulate reflections, by controlling and/or using mirrors and/or reflecting surfaces that can be used to reflect/redirect attacks. He can turn mirrors and reflections into prisons, storage-places or dimensions of his own use, manipulate space inside reflections, and so on.

Freezing - He is able to control the cold of space.

Only When The Moon Is Up:

Lunar Manipulation - Dante is able to summon the energy shared with the moon to create strong blasts of energy that can be used for attacks of various shapes and/or intensities, either projected, used as part of melee attacks, etc. He can create constructs from the energy as well, such as walls, weapons, armor, etc. He is able to manipulate the effects the moon has on things as well.

Lunar Empowerment - Dante becomes stronger, faster, more durable, etc. when he comes into contact with moonlight, possibly enhancing his existing powers.

Ritual Abilities (Abilities Due To The Ritual):

The Moon and the lunar cycle are associated with the emotions, madness (lunacy), subconscious and dreams, fertility (especially female one), blood, illusions, transformation, intuition and repeating cycles.

Illusion Manipulation - Dante can create, shape and manipulate illusions, causing targets to see, hear, touch, smell and/or taste things which do not actually exist or cause them to perceive things differently from what they truly are.

Shapeshifting - Dante can shapeshift his form, transforming and reshaping down to the genetic and cellular structure. He can impersonate others or enhance his body for combat, either by turning into animals, monsters or making the body stronger.

On Angel Blood:

Gravity Manipulation - Dante is able to create huge tidal waves with his push and pull ability.

Reflection Manipulation - Dante is able to turn reflections into real objects or beings.

Temporal Cognition - Dante has a fine tuned sense of precise time (current time, and the passage of time, personally, objectively and locally), he can discern a subject's age, as well as the alteration of, or travel through, time (including where and when to). He can even determine the exact time an event has taken place or will take place, or how long it took or will take (as long as he knows the event has happened or will happen).

Transmutation - Dante can transform, alter or transmute matter, energy, elements, objects, beings, etc into anything else, either completely or partially, permanently or temporarily.

Weaknesses:

- Dante and his father Leo are linked due to the ritual his mother did to them. Due to this any damage done to him will be done to his father and any damage done to his father will be done to him.

- If he uses too much of his lunar ability he risks the possibility of literally becoming a miniature moon. When this happens his body will start to convert into moonstone and then he will begin to pull everything to him with a strong gravitational pull until he is crushed.

- His abilities are weakened when it is not night time.
Soul Manipulation
-
Dante is able to manipulate souls to various extents.
Afterlife Border Manipulation - Dante can control the movement/communication over the border between life and death, allowing the living/dead to communicate over the border, taking them to the other side from where they are (by force if necessary), or prevent the movement to either direction, effectively either dooming the target to never die/pass on or making their death irreversible.

Death Sense - Dante is capable of sensing the coming of death, able to determine when someone is dead or dying or if others have died in a specific location. At times, this extends to seeing the names and lifespans of those whose faces the user sees.

Exorcism - Dante can forcibly remove possessing entities (ghosts, demons, etc.) from the body, object or the location they are possessing/haunting. He is even able to do this to himself if he is possessed.

Possession - Dante is capable of allowing spirits, demons, angels, etc. to possess a body no matter what, even if it would be almost impossible, ignoring all of the requirements.

Resurrection - Dante is able to bring the dead back to life by bringing their soul back to their body forcibly.

Soul Reading - Dante can sense and read the souls of others, whether free (ie. dead, astral projection, etc) or in body. By reading souls, he can see/feel the being's characteristics, personality, feelings, memories, whether they even have a soul, damage others' souls have endured.

On Angel Blood:

Soul Restoration - Dante can cure soulless beings if they had lost their souls or even fix a soul if it has been damaged in any way. This means he could cure a demon.

Soul Creation - Dante can create souls: person's essence, their hopes, their dreams, their emotions, their will, and their sense of humanity. He can construct anothers sense of self with nothing but his own imagination or inevitably allow his creation to develop to their own sense of self. The souls cannot be destroyed by conventional methods, but can be damaged or absorbed by malevolent forces.

Soul Destruction - Dante can permanently destroy/annihilate souls without affecting the body, which causes the targets to die without possibility of resurrection, but some may transform into a soulless being instead.

Weaknesses:

- Messing with souls could get him in trouble with beings of higher excalibur like reapers or angels.
Psionic Manipulation
-
Dante can use any and all psychic powers. There are many branches to the abilities below, I've done my best to give the general descriptions of all the abilities this manipulation grants him.
Astral Manipulation - Dante can create, manipulate, shape, transform, etc. astral energy, allowing him to travel to the astral plane and interact there, see spirits, make spirits visible to others, astral trapping and potentially harming the dead. He can also allow others temporarily to be able to astral project, block others from astral projecting, sending them back to their bodies if they had already projected.

Telekinesis - Dante can influence/manipulate/move matter with his mind.

Empathy - Dante can fully interpret and replicate the emotions, moods, and temperaments of others without reading apparent symptoms, allowing him to understand introverts or discover one emotion is actually hiding another. He can attack someone in a personal and emotional way since he knows exactly what emotion is flowing through themselves and can use this knowledge to play against them. He is also able to read emotional imprints left into environment or objects.

Extrasensory Perception - Dante instantly learns whatever they all about any Devas alive in his dimension/timeline. He knows every little detail about them, how they feel, there's no use in a deva trying to hide anything from him. He is also able to sense whenever a Deva uses their ability and he can sense the general direction and know who it is.

Psychic Energy Manipulation - Dante can create, shape and manipulate psychic energy in various ways, including manifesting in material form.

Precognition - Dante has the ability to foresee possible futures and observe what may happen. As knowledge of the future invariably causes that future to change, visions of the future are subject to frequent shifting. While not being able to select futures or travel through time, these visions may assist in possible courses of action.

Retrocognition - Dante can discern the past and past events using various means, usually entering a trance while seeing and hearing a noted past event, whether it be concerning himself or an unfamiliar lineage in a past occurrence. Occasionally spontaneous.

Telepathy - Dante can read/sense another person's thoughts and/or communicate with them mentally. Telepathy falls into two categories: Telepathic Communication, which is the ability to transmit information from mind to another, and Telepathic Perception, which is the ability to receive information from another mind.

On Angel Blood:

On angel blood his abilities will increase even more in strength/power.


Weaknesses:

- Overusing can cause headaches, unconsciousness, coma and even death.
Special Inventory
Special items that are bought from the store will go here.
Likes (At Least 3):
❤
Little Caesar's Pizza
- He loves it more than any other food, he constantly wants his dad to pick them up a Hot And Ready.
❤
Drawing/Writing
- Dante spends a lot of his time drawing comics or writing stories. Strangely enough he doesn't like reading as much as he likes to write.
❤
Anime/Comics/Manga
- He loves his fantasy worlds. Naruto, Bleach, Marvel Comics, One Piece, and many other things is his life.
❤
Devas
- The devas, or known to him as his own characters are his life. He loves his characters and the stories he creates, unknown to him that these characters are actual people.
❤
Rock Music
- He likes all kinds of rock music pretty much but dislikes all other kinds of music.
Dislikes (At Least 3):
✗
Being Woken Up
- If he wakes up by himself he is fine, someone else wakes him up and there is hell to pay.
✗
Documentaries
- They bore him.
✗
Acne
- UGH. Just stop, he doesn't want to be all broke out.
Fears (At Least 2):
☬
Hunters/Demons
- He is terrified of hunters and demons since they hunt him regularly.
☬
Losing His Dad
- It's obvious, yeah but… He doesn't know what he would do without him.
Goals (At Least 1):
★ To help people and for people to like him and not hate him.
Personality:
Dante is very kind and good hearted. It's because of this that he is vulnerable to being manipulated or used. He tries to find the good in everyone, he always assumes the best from everyone. He's not really sociable though and avoids people, mostly because of all the hate he has dealt with in his life… In school he would be bullied constantly and so when he found out he had abilities he tried to use them to make people like him… However it made him more of a freak and hated, and now he had people called hunters after him.
Being in the public eye was scary for Dante, he wasn't fond of it at all so when he and his father took off to live on the road he couldn't be more happy. He would do his schooling on a computer and he would keep to himself almost all the time, even if his Dad tried to convince him to go out and try to make some friends. He tends to be very gloomy a lot of the time, being depressed and hating his life.
Dante's escape has always been his stories he has written and the comics he has drawn. He has a series that he calls The Chosen, about special people with powers much like he and his dad. He created a whole back story and has tons of comics he has down… Not knowing that they are literally about actual people. Besides them he is still very creative, having no problem coming up with stories and ideas. Dante is willing to take risks and embark on difficult or unusual courses of action.
Traits


Positives (At Least 3):
✧ Benevolent
✧ Venturesome
✧ Imaginative

Negatives (At Least 3):
✦ Vulnerable
✦ Antisocial
✦ Gloomy


Parents:
Leo Carter
(Father), Sidney Carter (Mother)
Siblings:
N/A
Other Family:
N/A
Important Others:
N/A
History:
Dante was born to Leonard and Sidney Carter. Growing up was interesting as Sidney was always into witchcraft, even as a teen she would do rituals and whatever, practicing the Wicca religion. That's where Dante's father met her, during high school. His dad was never too keen on all the witchcraft stuff and Dante remembers as he grew up he would hear his dad talk to his mother about keeping all of that stuff away from Dante. His mother never listened of course, even while she was pregnant with Dante she conducted rituals and spells, drinking demon blood on a daily basis.
Dante knew he was different growing up, different than all the other kids. He was quiet and usually by himself, especially at recess. He would find himself sitting under the playground toys or under a tree, drawing. That was one thing that kept Dante sane, his art. He created stories and would draw them out. He grew close to his characters, as if they were actual people. His favorites were Cecil Arkwright, Austin Jacobs, Micah Brennan, Luke Sullivan, and and Makenna Jordan. There was a big fight between his parents and his mother left, or was made to leave. He wasn't sure what exactly happened… He figured it was about the witchcraft. He was thirteen when she left and he hasn't seen her since.
It was a year ago that he decided to use his abilities to bring back a man who had died in a fatal accident. It was all over the news, camera crews, reporters, civilians, firemen, policemen, all gathered around a burning building. Dante was walking home after drawing in the woods like he usually did. Night had just fell but there were ton of bright lights shining around the scene… It was chaotic and Dante stood with the rest of the civilians, watching as the building burnt. A body laid on the pavement, someone who had passed away… Died due to the burns. The young teenager made his way over to it and kneeled on the ground. Cameras caught him in the background as the reporters talked facing them, giving an update of the body. A voice suddenly shouted. "HEY! What's that kid doing!?" Dante leaned down breathing onto the person's face then suddenly their eyes shot open and they sat up, screaming in agony of the pain. Everyone turned their attention to the scene, gasping in fear as they watched what happened. Then there was clapping… And Dante felt… Good. He was finally liked, people liked him.
Dante's face was all over the major news stations, labeling him The Miracle Child. They all wanted interviews and in a few days tons of letters began to pile up from people asking for Dante's help… However it was all overbearing for both Dante and his father. Mobs of people would gather outside and soon a man would sneak into the house and attempt to kill Dante. The man tied both his father and Dante up, drugging them while they were asleep. When the two came to they were both tied to kitchen chairs, facing away from each other in the living room. The man explained he was a hunter and that he was going to kill Dante before anyone else could… He revealed that there were hundreds of hunters out there, maybe more who would be coming for his head as well. However the man wanted the kill for himself, whether it was some kind of game for him or if it was a pride thing, who knows. Leo spared no time in using his own abilities, hurting the man who attacked them and making sure he was unconscious and tied up before he had Dante pack his stuff while he did the same, and the two left on the road that night.
Dante and Leo have been on the road ever since, constantly moving. Not only were hunters after them but they came across a new problem while on the road: demons. Some wanted to kill the Miracle Child while others wanted to use him for their own purposes. Leo began to make money and provide for Dante in any way he could and Dante spent a majority of his time hiding out in motel rooms… Afraid of people. Afraid of hunters. Afraid of demons.
[
Alias:
Hell Hound
How did you find us?:
I Created The Site
Experience:
Lotz
Other Characters:
Amitiel
,
Chris Anderson
,
Jeff Atherton
,
Rayne Baily
,
Malachi Baker
,
Seth Baldwin
,
Nova Bennette
,
Lily Bishop
,
Joel Bradford
,
Emily Clark
,
Darren Covington
, @jaxon,
Eric Gilbertson
,
Sawyer Grant
,
Tyson Grant
,
Austin Jacobs
,
Matthew Jacobs
,
Scotty Jacobs
,
Stephanie Khang
,
Zane Lancaster
,
Isaiah MacIntyre
,
Mammon
,
Lorilee McKinley
,
Aspen Meadows
,
Heaven Michaels
,
Tristan Michaels
,
Ryker Nixon
,
Hunter Roselli
,
Lizzie Shields
,
Ethan Sullivan
,
Jake Sullivan
,
Luke Sullivan
,
Declan Walker
,
Tommy Walker
,
Dean Winchester
,
Dean Winchester Jr
,
Cody Wolfe
,
Caspian York
.
Samson Zimmerman
,
Mason Parker
,
Izzy Anderson
,
Hope Anderson
RP Sample:
Dean watched as the young blonde suddenly stood up and held out her hand. She was leaving? Dean couldn't help but feel a bit of disappointment. Little did he know the blonde thought Dean was trying to get rid of her even though that was not his intentions. He also stood and took her hand shaking it lightly but firmly, the electrical shock he felt earlier not as strong as the first time. When she leaned over and kissed his cheek it took him a little off guard. Her warm yet moist lips sent a feeling much stronger then the electrical shocks he felt earlier every time they made slight contact. What was it about this girl?.... It was something very different, he felt an almost... pull to her like she was a magnet and he was just a fine piece of metal. Again, his mind blamed it on the fact that he was in Purgatory for a year and this was really the first time he had been with a girl alone in quite sometime.



Dean took her phone and put the number in, all the while realizing that she would probably never call. He knew better then anyone that you don't give the person your number you get theirs. He handed her the phone and their fingers brushed against each other. She put the phone back in her bag.



"Thank you again,"



As she looked at him, their eyes met once again, gazing into one another's for a split moment before a small sigh escaped her lips. Before Dean could ask what was wrong a knock and a small voice came from outside the door.



"Housekeeping!"



Dean immediately furrowed his eyebrows. What the hell was housekeeping coming around at this time? It wasn't right, and Dean knew it. He had been living in motels forever, it wasn't time for this. Not only that, but Dean had specifically asked to keep housekeeping away until after he was done with the room, just something he started doing just in case he planned on staying a while. Dean went to grab Bethany's arm as she turned to open the door but wasn't quick enough.



"Wait, don't- - "



Beth opened the door and there stood a rather small middle aged woman with with black hair pulled into a pony-tail and a light blue cleaning uniform. Dean's eyebrows stayed furrowed as he looked at the woman but her words sent a shier down his spine and blood pumping his heart even faster.



"Hello, Bethany,"



The woman's eyes turned coal black and her cold, devilish half-smile sent another shiver down Dean's spine when suddenly Beth was sent flying into the wall. The demon sped in, the door slamming behind her. It was if she didn't notice Dean, that she didn't even care that he was standing there as her glare stayed hooked on Bethany who was now being pinned to the wall with telekinesis. As she was being held there a coat hook stabbed through the poor girl's left shoulder.



Dean's index finger on his right hand twitched as he stood there for a second. Before long the Winchester was moving and pulling out a canteen of holy water from under his pillow. Thankfully back when he got the credit cards Dean also got the basics, salt, holy water, borax, the works. He quickly spun around a toss a bit at the demon, making her grab at her face and scream as she steamed. Thanks to the sudden pain, the demon's hold on Bethany was gone and she fell to the floor. Dean quickly sprinkled more on the demon and moved in front of the door.



The woman stood there, her hands covering her face as she was bent over and looking down. She slowly lifted her head and pulled her hands away. Her eyes going wide and the pitch black being even more visible.



"Dean Winchester?!"



The demon shrieked and as she went to quickly leave the body Dean kicked with full force and she was pushed back, falling on a rug set up at the foot of the bed. She looked up quickly at the ceiling seeing nothing and frowned, trying to leave again but when she couldn't her eyes shot to Dean. Dean walked over slowly and smirked, lifting up the corner of the rug revealing a devils trap. He spoke in a low and cocky tone.



"Got you, bitch."



The demon squinted her eyes and tilted her head as Dean got up and rushed over to Beth.



"You..... I heard you were gone, everyone did. How are you here?"



Dean ignored the demon and squatted to Bethany's side, his eyes full of concern. He looked at her and upon seeing her injury he quickly wrapped his arm around her and helped her up.



"Don't worry... You'll be okay... I'll fix you up."



Dean walked her over to the bed and sat her down, ways away from the demon. After looking at her wound again, he looked into her eyes.



"Hang in there..."



Dean turned around and walked up to the demon, standing right outside of the devil's trap.



"What the hell are you doing here?" He nodded back at Beth. "What do you want from her?"



"Not going to make me talk, Winchester." The demon shook her head and smirked.



"Yeah?" Dean raised his eyebrows as

he splashed more water in her face causing her to hiss. "Sure about that?"



The demon decided not to respond and Dean's anger and disgust took over.



"Fine. " Dean looked down at her, his glare latched onto her and not going anywhere. "Exorcizamus te, omnis immundus spiritus,

omnis satanica potestas, omnis incursio infernalis adversarii,

omnis legio, omnis congregatio et secta diabolica."



They'll love to know you are back!" The demon growled at Dean, causing him to pause a moment. "Yeah, well tell them I sent you." Dean paused again with a slight smirk and then he finished the exorcism. "Ergo, draco maledicte.

Ecclesiam tuam securi tibi facias libertate servire,

te rogamus, audi nos."



A cloud of black smoke came spewing violently from the woman's mouth and when down through the floor. Dean took a breath and quickly turned around to see Beth. He swallowed and walked quickly back over to Beth, sitting on the bed next to her.



"I..... should patch you up now."



The body of the woman laid there, not moving as she was gone. Dean reached over to the nightstand, bending over Beth slightly and pulling open the drawer revealing some medical equipment.
I (Dante Carter) have read the site rules and understand them. The code word for the rules is: (Batman)
Application Created By Hell Hound