Post by Hell Hound on Mar 28, 2015 5:28:07 GMT -5
INTRODUCTION TO DEVA BLOODLINES
This post is to act as a Deva information database. Below all abilities for the Devas will be listed. For unique abilities only one character can have one of each, if you see an ability taken and you want to create something but it is very close to another ability then you must first talk to the person who has the character with said ability and get their okay before making them with a similar ability. It is best for you to reserve powers in this thread, replying with what you would like to reserve. Keep in mind that depending on what generation the character is from, they get certain abilities. Use this chart to successfully make your characters build.
1st Generation: 1 Unique Ability - No Generic Ability

2nd Generation: 1 Unique Ability - One Generic Ability

3rd Generation: 2 Unique Abilities - One Generic Ability

4th Generation: 2 Unique Abilities - One Generic Ability
Sometimes more things come into play when creating a Deva. 3rd and 4th Generations can only be characters from the future. Unless the third generation character is a young baby/toddler. Some characters have special aspects besides their angel blood, such as a bloodline of witchcraft, demon blood, or they are actually a Deva creature instead of human. All of these must be Head Admin approved before you can make one of these. Though it isn't possible at this time for a 5th Generation Deva to be created, they will simply never exist. By the time that this generation would be born the angelic blood would be too diluted to give any special psychic abilities.
GENERAL ABILITIES
Deva Bloodline Holders or more commonly known as Devas, is just the term used to categorize special individuals with angel blood. A man known as Scott Jacobs and an angel named Amitiel created a special drug in hopes of creating an army against the forces of evil. However, unknowing what the drug would do or if it would even work the two held what is now known as the Deva Drug Trial. Those who participated in the trial never really understood what the drug would do, and with the correct ingredients the duo created a drug to give ordinary humans superhuman abilities.
Though each Deva is different there are some abilities they all posses one way or another.
Anti-Demonic Possession
->
General Effect:
->>
Due to the angelic blood running through their veins, no Deva can ever be possessed by a demon. If a demon was to attempt a hijack of their body, they wouldn't be able to get inside as if there was an invisible wall blocking them when they tried.
Relation Bond
->
General Effect:
->>
A strange bond that can develop between Deva who are related. They can get strange feelings about their relative Deva that could tell them that they are in trouble or are in deep distress. This ability is hard to observe as these come off as just feelings to a subject. not an actual knowing.
When a Deva intakes angel blood into their system it gives them a temporal power boost. The Devas eyes glow white in this form and is surrounded in a very intimidating and angelic glowing aura. However a side effect and drawback to using this power up is they will begin to get enticed by blood of the people they are romantically involved with, usually. However they can also become in sort of a trance when seeing blood of anyone they care about deeply.
Demonic Smiting
->
General Effect:
->>
Devas, when on angel blood, are able to smite demons. Crossroad demons and the typical black eyed demons can fall victim to this, however it will not work on more powerful demons.
Holy Voice
->
General Effect:
->>
Also when on angel blood, Devas are able to speak in a more 'booming' voice which can intimidate those who hear it, possibly even shaking the area around lightly as they speak. Also by using this they can command low level black eyed demons to not move, causing them to freeze in fear.
Angelic Form
->
General Effect:
->>
A rare form seen among the Deva Bloodlines known as their Angelic Form is a scary and powerful form that cloaks the subject in a colored aura, the aura spreading out at their back to take the shape of wings. The power emitted from a Deva in this form in unimaginable, however it seems to really only effect their non unique psychic abilities. It is believed to develop when a subject has gone through a considerable amount of stress and pain. Due to the fact that only their normal psychic abilities are amplified in this form, 1st Generation Devas can never reach this level of power.

NOTE - This MUST be approved by the head admin before being allowed to develop this ability. Those who do not get their power from the Scott Jacobs line will most likely never gain this form. His children are the most prone to develop this ability as he was Patient 0, the first Deva. His grandchildren may possibly develop this as well, however I would have to access their character and decide if I believe they could develop this form or not.
UNIQUE ABILITIES
By click spoiler will review the long list of all taken abilities and by clicking each individual spoilers under them will review small descriptions about said ability.
GENERIC ABILITIES
By clicking the spoiler below all generic psychic abilities that have been used for Deva Bloodlines will be listed. This can be used to help you give your character an acceptable psychic ability if you need it.
Hands On Energy Healing
Astral Projection
Automatic Writing
Telekinesis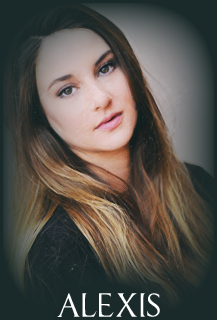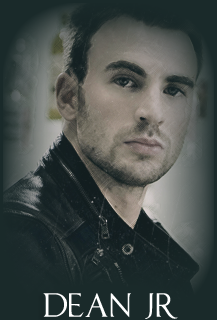 Location Power Up
Mediumship
Danger Intuition
Psychometry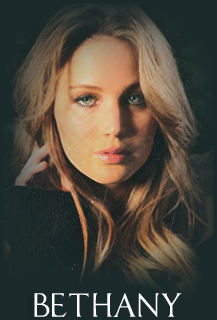 Precognition
Retrocognition
Astral Perception
Pyrokinesis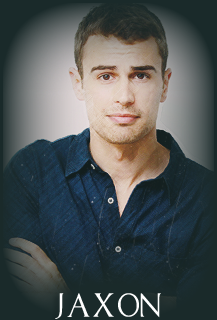 Belief Inducement
Mind Reading