Post by Deleted on Sept 18, 2013 18:57:46 GMT -5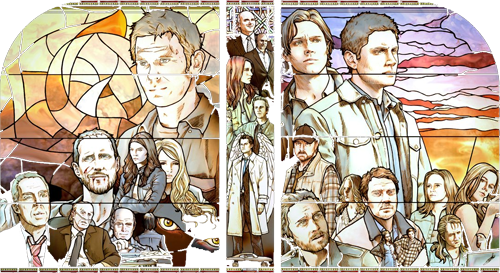 Full Name:
Lucius Fontaine
Nickname/Alias:
N/A
Age/Date Of Birth:
Born 1850, Looks approx. 25
Race:
Human
Occupation:
Warlock/Card Shark
Species Group:
The Witches
Play-By:
Taylor Kitsch
Abilities
- Cantrips: Card tricks, making things 'vanish'.
- Minor Molecular Rearrangement: Able to make the edge of a card sharper, for instance
- Kinetic Alteration: Able to throw aforementioned card as fast as a baseball, for example.
- Dark Magic: Strongly prefers to not use any, but has knowledge of necromancy and other such dark arts.
- Enhanced Lifespan: Reading the pages of the Tome gave him knowledge of the cosmos he wishes he didn't know, allowing him to increase his lifespan by an unknown amount.
Special Inventory
Special items that are bought from the store will go here.
Likes (At Least 3):
❤ Conning people in card games
❤ A good liquor
❤ Women
Dislikes (At Least 3):
✗ Angels
✗ Demons
✗ Losing his hat
Fears (At Least 2):
☬ Being forced to use dark arts
☬ Losing his enhanced lifespan
Goals (At Least 1):
★Find the Tome that gave him his knowledge
Personality:
Lucius Fontaine is a rogue, for lack of a better word. His schemes and plots always end up benefiting him in one way or another, leaving people thinking that he is quite selfish. The opposite is actually true, Lucius has few friends, yet cares for each deeply enough that he would dabble in self-sacrifice to assist them.
Regarding Angels and Demons, he has no love for either. The demons all piss him off because he paints them all with the same brush due to his parent's dealings, and angels get no love because they did not intervene to save his family. For either of these groups to become 'trusted' would take an immense amount of effort.
Traits
[/b][/font]
✧ Loyal
✧ Knowledgeable on many topics of the arcane
✧ Charismatic
Negatives (At Least 3):
✦ Comes off as selfish
✦ Overconfident in his abilities
✦ Often gets in over his head
[/ul]

Parents:
Sandra and Mateo Fontaine, both deceased
Siblings:
None
Other Family:
None
Important Others:
History:
Lucius story is that of a staggeringly wealthy family from New York, who made their money in construction. Lucius' upbringing was as expected of him, going to the best schools, having the best friends, going to the best parties, and eating the best foods. It was a dream life, and Lucius had it from the sweat of his parent's brow.
While exploring their house one day, Lucius found himself inside of his father's private study. As he browsed through the selection of books, he found one that was noticeably older than the rest. It almost called out to him to pick it up and read it, and he did.
The next few hours had Lucius absorbed into that dark tome like it was Satan whispering himself. He absorbed the knowledge withing, dark and insane truths about the universe that people were not meant to know, let alone manipulate. Yet it swiftly became obvious that someone was using it.
Further research showed that his parents were making deals with demons in order to maintain their vast wealth. A deal that, fortunately, Lucius was not a part of. Regardless, something had to be done.
During one of his parent's rituals, Lucius observed, hidden from their senses with magic he had learned from the tome. During a key moment, he erased a portion of their circle, sending the demon screaming back to Hell, and his parents running for their lives as things Lucius would rather not recall set upon them.
What he intended to do was stop the deal from happening anymore, what he accomplished, was the murder of his parents.
Heading to the dais which the Tome had lain during the ritual, he discovered it was missing. Hungry for the knowledge it contained, he left his home and city.
At this point, Lucius found himself a drifter. His family's vast fortune falling to people that they owed debts. As he traveled, Lucius learned to use some of the magic he picked up to his advantage, using only minor cantrips to cheat at cards and con people out of the money he would use to live.
He would never forget the dark knowledge it had bestowed upon him, and the unnatural lifespan along with it, nor the horrors visited upon his parents.

Alias:
Jordan
How did you find us?:
Must have been an ad somewhere
Experience:
A decade or so? Less? Can't remember.
Other Characters:
Formerly Malphas.
RP Sample:
Malphas had to admit, their story was rather flimsy when the slightest bit of skepticism was brought to bear upon it. Then again, it was one of Malphas' jobs to convince people to sell their immortal souls for temporary gains. This should be like snatching a baby from a daycare only to consume it later on. That is to say, very easy.
"When we saw you taking your buddy outside, we didn't think you were coming back, so we didn't feel the need to rush." Malphas shrugged as he listened to Hatter's silent words. trying to prevent a bit of violence, hm? Being as old as Malphas was, he had a working knowledge of nearly every spell and it's words. He adjusted his plans accordingly.
"I wouldn't stay here, because if you do, we'll call the police." Smirking and cocking an eyebrow, he continued. "You two seem like you've had some trouble with law enforcement in the past... let's not involve them if we don't have to."
Knowing most hunters, they lived paramilitary. Outside of normal society. This would often put them at odds with local law enforcement. At least, this was what Malphas' research had shown. Knocking off members of a community didn't often bode well.
I Lucius have read the site rules and understand them. The code word for the rules is: Batman
[/div][/div]
Application Created By Hell Hound
[/div]