Post by Deleted on Sept 23, 2013 0:43:56 GMT -5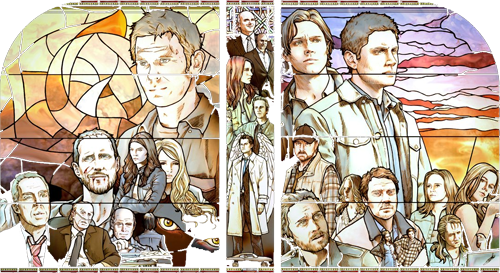 Full Name:
Solveigh Yee Prevedello
Nickname/Alias:
Sol
Age/Date Of Birth:
2,500 years old, but she looks 26.
Race:
Siren
Occupation:
Sugarbaby
Species Group:
Creature
Play-By:
Blake Lively
Abilities
Saliva – In the spit of a Siren, there's a chemical that provokes feelings of happiness and love. And she can use that power to manipulate those under her spell to do as she wishes.
Mind reading – The ability to sense what and who would be attractive to her victim, so she can lure them in.
The ability to manipulate her appearance to look like whatever her victim likes. Red hair, brown eyes, tall, short, Asian; anything.
Can only be killed with bronze dipped in the blood of someone under her spell.
Special Inventory
Special items that are bought from the store will go here.
Likes (At Least 3):
❤ Eating people
❤ Men
❤ Women, really, not pinky
❤ Singing
❤ The ocean
❤ Kinky things
Dislikes (At Least 3):
✗ Hunters
✗ Children
✗ Dirty things
✗ Homeless people
✗ Liars
✗ Bronze
Fears (At Least 2):
☬ Being ugly, physically, she dislikes her appearance as a Siren.
☬ Being killed by a hunter, or a demon, or an angel. Basically just being killed in general.
Goals (At Least 1):
★ To eat people and acquire a large amount of wealth and belongings.
Personality:
Solveigh really has no care in life, except for feeding. You could call her a very free soul. She doesn't worry about things like money or clothes or having a car because there's always some drunk, rich man that she can seduce into loving her and buying her things. Then, when she's done with them, or they've given all they can give, she eats them and moves on to the next one. Someone will always want her. While the majority of her cares about money, there is a tiny little part of her that is caring enough. Even though she doesn't like children, Solveigh would never kill a kid. She sticks mostly to wealthy men, or women. Really, whoever has the most to offer at the time. She isn't completely cold and heartless. If you're good enough to her, and spare her or something, she will return the favor. She's loyal to her alliances. She drives a nice car, wears nice clothes, and looks amazing all the time, and she basks in the glory of attention. She likes to flash her wealth, but tastefully. She mostly tries to fly under the radar and just stick to seducing men and taking their money.
Traits
[/b][/font]
✧ Loyal
✧ Diplomatic
✧ Can go with the flow
Negatives (At Least 3):
✦ Hot headed
✦ Blunt
✦ Often leaps into situations before thinking them through
[/ul]

Parents:
Storm God Achelous
Siblings:
Other sister sirens
Other Family:
Important Others:
Darius - demon - fuck buddy/partner in crime
History:
Sirens have been around since ancient Greek times, and so has Solveigh. She's quite old. Supposedly she and all other Sirens, are daughters of the storm God Achelous or Phorcys. There was never any childhood for Solveigh, no teenage romance or love story, no growing up and getting married and having kids. Because when you're a siren, that's not what you do. In her younger, impressionable days, she would lounge about on islands with her sisters and sing to sailors. The ships would turn and crash against the rocks and then they were all hers. The way they looked at her, the love, the innocence, and they had no idea what was even about to happen to them. Solveigh killed and sang, and lived in a life with complete freedom and beauty. She worried about nothing for years, so many years. And then that all changed when hunters came and destroyed her sisters and sent Solveigh fleeing for her life. She was relatively young and inexperienced, but quickly learned that she could seduce men into doing as she asked. And these certain men could all have certain aspects about them that she found particularly attractive, like money or good looks. Her years were spent seducing men, saving up money, and doing lavish things. She partied and drank and was merry, getting passed around like a bottle of whiskey, everyone wanted a sip of her. For many years, this was her life. Seducing men, taking their belongings, and killing them.
Solveigh would party with God's, bath in golden tubs, wear flashy jewelry, and become the envy of every woman she met. That was what made her happy. The attention, the way they wanted to be her. But, after a while the spark just wasn't there anymore. And then Greece got boring, so Solveigh left and went to Canada. Things were different there, nice, but not the wealth she was looking for. So she came to America. Now, the majority of her time spent is acting, modeling, or just being a sugarbaby. It's her thought that if she has to kiss and seduce an 80 year old man, she should at least get paid for it. Other times she just relaxes in John Whatever's mansion in wherever, nowhere. Solveigh isn't the type to really get attached to anyone, unless they're another siren. And she hasn't found one yet. You could say that she's got a bit of a rue against hunters, and if she had the opportune moment, there would be no hesitation to kill them. Now her life consists of making money, seducing men, taking their money, and doing naughty things with her demon pal, Darius.

Alias:
Sofie
How did you find us?:
Old site
Experience:
Enough
Other Characters:
Elena Haverland, Hadley Klassen, and Amon
RP Sample:
She understood it. It didn't matter if everyone else in the entire fucking world forgave you for the crimes you committed, you would never forgive yourself. You could never help yourself. You would always be a monster, a killer, evil. Wrong, wretched. You didn't deserve to live, you deserved to be in agony. And the nights you spent crying and screaming and praying to a God you doubted listened to your cries anymore, that was what you deserved as well. Because you hurt others and you broke bonds, this was the only fair way to live. In constant fear and hurt and anger and pain, alone, in darkness. Hadley understood it. This pain was her punishment, and she deserved it. Because what she'd done was awful and unforgivable, and there was no way to make it right. So you had to hurt and suffer, because that made it right. None of it made sense, but then everything made sense. Her eyes fell and she spoke quietly, "I understand that feeling, Cas." Again, she contemplated grabbing his hand, but refrained from doing it this time. She didn't want to completely scare him away. "I know it's a lot, I know it's heavy, and that it weighs you down. But there is a chance at happiness still," her voice faded away as she whispered. "There has to be."

Hadley wanted to say more, she wanted to fix this. She wanted her life back. She wanted to help Cas. But that was impossible. She frowned, mind tearing her back to those nights when she'd stay up with Cole and Rachael, and tell ghost stories and watch TV. They'd laugh and bond and have fun. It was sweet and innocent, just a couple of kids of a preacher. Everything was different now. But she still forced herself to have that belief that things could once again be innocent and real and kind. Some day she wouldn't be a Hunter, and she wouldn't feel this guilt. She would be okay. That was all she wanted, to just be okay. Though she remained silent, Hadley slowly looked over at Cas, her green eyes taking in all of him. His jaw line looked tough, like he was accustomed to locking up his emotions. Sometimes she ground her teeth in her sleep, and it was an unpleasant feeling. She looked at his eyes, and tried to imagine him fighting. She tried to picture him being mad and violent and wild, but it just wasn't happening. He didn't seem mean, and he didn't seem mad.

Cas' never question caught her off guard, her stomach felt like it was churning. No, it felt like she'd swallowed a rock. Did you ever get over it? Did you ever forget it? Was there ever a moment when what she'd done wasn't on her mind? Did it kept her up at night, tossing and turning, sweating? Did she have night terrors? Her breath caught in her chest, and a lump formed in her throat. Of all the questions he could have asked, he asked that one. Hadley leaned against the hood of the car, letting her head drop to her chest, eyes staring at the dirt on the ground. "I don't do it," she murmured out, voice heavy with hurt. Strands of blonde hair fell forward, hiding her face a bit. And for that, she was glad. It hid her a little bit. "The truth is, Cas, every day, every minute, every second, every month, I am thinking about it. About what I did. It never goes away. I close my eyes at night and relive it over and over again, and I wake up drenched in sweat and sobbing." Sleeping had become one of those things that she actually tried to avoid. If energy drinks, coffee, and tea could keep her up, then Hadley was content. Sleeping just brought back memories and flash backs and she hated that. It felt like she couldn't even control her own mind.


Her throat felt tight, so she remained silent a few minutes before speaking again. "It hurts, a lot. It's an aching pain deep down that never goes away, and it breaks my heart. I don't know how I do it, I guess I just do. I keep putting one foot in front of the other, and I keep hoping that I don't fall. Because if I do, I know now that there will be no one to pick me up." Her eyes flitted back up to his, and she shrugged. "I keep moving, and I keep running, hoping that someday my past will get tired of chasing me. And I keep busy. I pretend I'm fine, even when I'm falling apart. People believe it, too. They think I'm just a normal woman." Hadley shook her head, feeling embarrassed. "I think, if I believe that I'm okay for a long enough period of time, it will be true. And I'll be able to stop running." Her gaze flashed to his. "You'll be able to stop running."
I (Solveigh Prevedello) have read the site rules and understand them. The code word for the rules is: (batman)
[/div][/div]
Application Created By Hell Hound
[/div]