Post by Deleted on Sept 23, 2013 4:53:08 GMT -5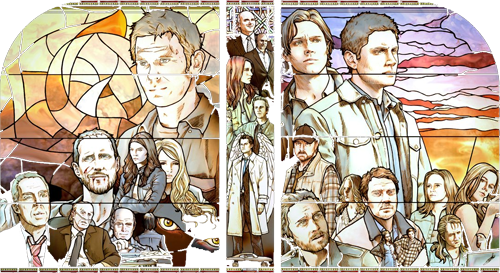 Full Name:
Jason Henry Clark
Nickname/Alias:
Jay
Age/Date Of Birth:
22; August 4th, 1991
Race:
Human
Occupation:
College Student
Species Group:
Civilian
Play-By:
Alex Pettyfer
Abilities
Jason is a civilian, therefore he has no knowledge of the supernatural. The only gun experience he has is shooting a little at a shooting range because he is studying to be in law enforcement.
Athletic - After playing football all through high school and into college, he is in very good shape. He knows how to take a hit.
Good with computers - Since he has to use them constantly, he's very proficient with them.
Human - Has no supernatural knowledge or abilities, and can die like any other human.
Special Inventory
Special items that are bought from the store will go here.
Likes (At Least 3):
❤ Learning new things
❤ Partying
❤ Chinese food
❤ Video games
❤ Meeting new people
❤ Football
Dislikes (At Least 3):
✗ Dishonesty
✗ Feeling hopeless
✗ Foods that are sweet
✗ Pop music
Fears (At Least 2):
☬ Claustrophobia
☬ Flunking out of college
Goals (At Least 1):
★ Graduate from college with a Bachelors degree in Criminal Justice
Personality:
Jason was raised in a very loving home, and it shows. He's very easygoing, a good guy that people just want to be around. Even in high school, he wasn't the stereotypical quarterback of the football team. He has always been the embodiment of the term 'golden boy'; not super popular or 'in' with the crowd, but well liked by everyone due to his outgoing and friendly personality. He tries to show compassion to others, believing in 'do unto others as you would have them do unto you'.
On the other hand, Jason was pretty sheltered from the harsh realities of the world. As a result, he can be quite naive when it comes to many things. He strives to see the best in everyone which can lead to some major letdowns. Jason is also a little too quick when it comes to trusting others. He is very protective of his big sister, and they are very close.
When he isn't hitting the books, Jason enjoys working with his computer and playing video games like Madden and Halo. He loves meeting and getting to know new people, and is always willing to help someone out with their problems.
Traits
[/b][/font]
✧ Compassionate
✧ Optimistic
✧ 'Book smart'
Negatives (At Least 3):
✦ Naive
✦ Trusts too easily
✦ Not very 'street smart'
[/ul]

Parents:
Henry Clark (father); Emily Clark (mother)
Siblings:
Bethany Clark (half-sister)
Other Family:
Various aunts, uncles, cousins etc.
Important Others:
Various friends from school
History:
Jason was born in the late summer of 1991 to Emily and Henry Clark. His childhood was spent in an all-American, average home with his parent and older sister Bethany. Nothing too traumatic happened, and he was raised in a warm and loving environment with church on Sundays and family barbeques. He grew very close to his sister, and they have a great relationship because of it.
Jason was a good student in school, receiving all A's in his subjects with the occasional B thrown in. He started playing football in junior high school and while he wasn't the best at first, he worked hard at it and became pretty good while maintaining his grades. While not the most popular, Jason got along with just about everyone all through junior and high school and never belonged to a 'clique'. In high school he showed interest in the criminal justice field, and even took some classes that would count toward a degree later.
Graduating from high school as valedictorian, Jason went on to college thanks to money from grants. Due to the somewhat sheltered life he lived with his family, college was a bit of a shock at first. Having the same attitude he had in high school helped out tremendously with that. He remains focused on getting his Bachelors degree in Criminal Justice and on playing football, but since turning 21 he's been known to party every so often. Having a year or so left of college, what will he do then? Will he decide to go into a criminal justice career, or play football professionally? It's also likely that something completely unexpected will happen instead....

Alias:
Lola
How did you find us?:
Old Board
Experience:
About 6 years
Other Characters:
Alessandra De Luca, Zach Morgan, Darius
RP Sample:
There was only so much one person could take, and Alessandra slowly felt herself reaching her own limit. With everything that was going on in the city of Seattle, she was trying to stay strong and confident for the sake of her family. However at this point, most of it was just a façade as she didn't want to add to the tension that was already present within their home. Her dad had enough to worry about with taking care of mom, as her condition had gotten worse since everything changed. As much as Alessa tried to help, she only seemed to make her mother even more upset. It was truly a horrible feeling to deal with, one that liked to settle right in the pit of her stomach. At times like this, Alessandra would escape to the library and lose herself in playing the piano, perfectly content to gently touch the ivory keys for hours on end. That didn't even sound appealing at the moment. So when the day was getting ready to end and her parents were settled, she was hit with the sudden need to leave the house.
She lightly jogged down the creaking wooden steps and turned down the sidewalk, quickly leaving the light blue Victorian with cracking paint behind her. Taking in a deep breath of fresh air, her lips curled into a slight smile as she already started to feel a little better. There were both good and bad memories that came with coming back home, and as always, Alessandra tried to focus on the good ones. Like how she would ride her bike up and down this street in the summertime, and how she would play at the local park for so long her mom and dad would have to come find them. A frown flitted across her features as she glanced at the ground. Them…being herself and her sister. Of course soon after, those activities changed to karate lessons, swordplay and reading a copious amount of material about all things that go bump in the night. A sigh escaped from her lips as she shook her head, as if that would help to get her thoughts back in order. As she glanced around, she realized she had already walked quite a distance away from her house. It was funny how someone could lose track of time like that…
I (Jason Clark) have read the site rules and understand them. The code word for the rules is: (Batman)
[/div][/div]
Application Created By Hell Hound
[/div]