Post by Lizzie Shields on Sept 29, 2013 6:28:54 GMT -5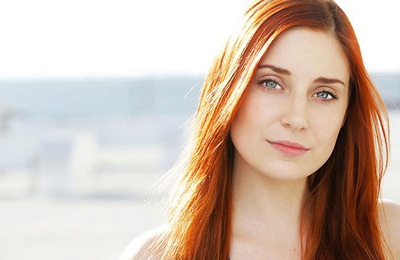 Full Name:
Lizzie Marie Shields (Her last name was changed from Lindley)
Nickname/Alias:
N/A
Age/Date Of Birth:
24 Years Old | 07-18-1989
Race:
Human
Occupation:
Cos-Player/Role-Player/Commissions On Deviantart/Waitress
Species Group:
Witch
Play-By:
Bree Essrig
Abilities
Lizzie is able to do many spells, none of which are on a huge scale except when it comes to pyrokinesis. Any magic that has to do with fire she excels in. This is because she comes from a bloodline who had amazing control over the element and were able to accomplish much more than they could with other types of magic. Lizzie is only a beginner in magic and only dabbles around here and there. Her spells could easily go wrong or not even work.
She can also make the most kick ass outfits and plushies ever!
Special Inventory
Special items that are bought from the store will go here.
Likes (At Least 3):
❤
Super Heroes
- Lizzie has a fascination with super heroes; loving everything from the comics, movies, shirts, costumes, and even collecting the action figures. Sometimes she speaks about them as if they were actual living people.
❤
Pokemon
- Another huge thing Lizzie is a fan of is Pokemon. She loves Pokemon, and is more about the cute ones rather the cool powerful ones. Don't get her wrong she loves them too. She tries to look and see the good and every Pokemon, not only liking one generation. She has many stuffed animals of Pokemon, shirts, jewelry, costumes, cards, figures, movies, games, and almost any type of thing you can think of.
❤
Dogs
- Being very much a dog person Lizzie has her own named Rex; named after Rex The Wonder dog. She loves Rex so incredibly much and babies it as much as she can.
❤
Cos-play/Role-play
- If you ask Lizzie what she does in her free time there won't be a delayed response. Role-playing and cos-playing are just a couple of her passions. She goes to different events for Cos-players and role-plays as much as she can online. She also likes to write fan-fiction; a new series she has been apart of is known as Supernatural which is about two brothers traveling the road together. She has just started the series but has already started writing fan-fiction and found an awesome site she can Role-play it on!
❤
Drawing
- Another way she passes time is by drawing. She draws everything from little cartoons, chibi characters, anime, and if she really wants a challenge she draws real life things though that is more complicated for her.
❤
Reading
- She likes to take a book with her almost anywhere she goes, just in case she has time to read a bit. Though she likes to read she does most of it online, reading whenever she remembers to when not in her internet frenzy. She has read things like Harry Potter, The Hunger Games, Twilight, and much more.
❤
Fire
- For some odd reason Lizzie has a fascination with fire and she never understood why. Lizzie loves staring into flames and gets lost in the moment doing so. The warmth the fire gives; the light it spreads; the cackling sounds it can make; it all just somehow fascinates her.
❤
Anime
- She loves her anime, watching it more then watching movies or TV-Shows.
Dislikes (At Least 3):
✗
Bullies
- Being bullied all throughout High school she understands what it is like to be the one hurt. She cannot stand bullies for hurting others just because they are different and this is one reason she has participated in Anti-Bullying projects and LGBT movements.
✗
Horror Movies
- Nope. Go away. Just because she doesn't like them doesn't mean she doesn't watch them but lord behold when she does she is hiding under her blanket and hugging the closet person next to her.... And there WILL be someone next to her because she will not watch one alone.
✗
Grape Flavored Foods
- Ew, gross. She never likes the taste of grape and it's almost the same with banana, though she can like some banana.
✗
Squirrels
- Black beady eyes. Sharp teeth. Brown fur with those long tails. She believes that Satan himself made these things to torment her on her journey of life.
✗
Being Hot
- She cannot stand being hot, so summer isn't always the greatest.
✗
Being Cold
- Just like she can't stand the heat, she can't take the cold. She'd probably settle for the heat more than freezing but they are both just so horrible.
✗
Digimon
- She believes it is just a knock off of Pokemon. GTFO.
✗
Yu-Gi-Oh
- The same reason she dislikes Digimon. GTFO.
Fears (At Least 2):
☬
Scary Things
- She is terrified of the boogeyman and the thing that goes bump in the night. Ghosts, killers, everything frightens her so she does her best to make everything happy by painting them pink when she thinks of them. She figures you paint them pink they aren't as scary. Think of Freddy Kruger, now cover him in pink paint. See? :3
☬
Losing Her Dad
- She is a bit of a daddy's girl and tries to visit him as much as she can. Anything happening to him would crush her heart.
☬
Public Restrooms
- So many people use them, what if they have a disease? Or are super sick? She'd rather not take her chances and use the potty at home, thanks.
☬
Fast Food
- What if they spit on your food or like drop a bandage or hair in it? She still eats it sometimes but it freaks her out to think of that.
Goals (At Least 1):
★ To Be A Pokemon Master
★ To Get A Better Job
★ To Find A Good Girlfriend
★ To Learn More Witchcraft
Personality:
Lizzie use to be a very quiet girl growing up. Once hitting high school she shut down and kept to herself. As time went on she figured out she wasn't like a lot of the other girls and found an attraction to them, which confused her because by now all the girls were talking about the cute boys in class but she was not. She was very open about her sexuality, liking females, and because of it she was bullied hard. However she stuck through with high school and by the time she graduated she had told everyone of the people who messed with her to fuck off or she'd smash their face in. Surprisingly to her; it worked.
After high school she became very opinionated and wasn't the same quiet little girl anymore. She started participating in any kind of movements against bullying and even spent time working at soup kitchens when she could. Lizzie loves what she loves and doesn't hide it for no one. She isn't afraid to state what she likes and what she doesn't like. Lizzie is also very protective of her friends and even will go up against the biggest odds in order to keep them safe. She is a fearless warrior some of her fellow RPers may say, she says she is just a caring person.
Lizzie believes if you believe and trust in yourself anything is possible and to never change you who are to fit anyone else's preference. Be true to yourself and you can go far, reach for the sky.
She is very curious and loves things like fantasy and supernatural. Her curiosity leads her down crazy adventures sometimes and has her dabbling with magic. She thinks everything non-normal can be pretty cool but if it's a monster or scary she won't want anything to do with it. However she will most likely try to find good in all types of beings; if she meets any.
Traits
[/b][/font]
✧ Energetic
✧ Happy
✧ Positive Thinker
✧ Loyal
✧ Trustworthy
✧ Adventurous
Negnatives (At Least 3):
✦ Childish At Times
✦ Selflessness
✦ Fire Fascination
[/ul]
Parents:
Peter Shields (Father) Sarah Brackets (Mother)
Siblings:
N/A
Other Family:
Bradley Lindley (Deceased/Uncle), Charles Lindley (Psycopathic Uncle), Richard Lindley (Deceased/Grandfather), Alicia Lindley (Deceased/Grandmother)
Important Others:
N/A
History:
Lizzie was born to two young teenagers who got caught up in the moment. Her mother being only sixteen and her father seventeen, they were forced to make some tough decisions. Thankfully her father was a good man and stuck with her mother throughout the pregnancy. However, her mother soon left her with the father and never came back. She made it very clear she did not want to be a teen mom, or a mom period for that matter and with that she was gone. No one could ever track her down and Peter; being the good father he was, took the baby and decided he would raise her.
Saying life was hard would be an understatement. Peter and Lizzie lived with his two brothers; Charles and Bradley, and their father; Richard. Peter had to work at a fast food restaurant and some janitor work at nights. Charles himself; being a young boy, had to find odd jobs to earn some cash as well for the house. This was all because their father was just a lazy, grumpy, bum who drunk all the time. When at work during the day Lizzie would be baby sat by a very good friend of Peter's and by night time she would come home and Charles would take over watching her.
It was during the day, Peter was off at work and baby Lizzie at her baby sitter's house. Apparently what is known from reports is that Charles came home after a long day of mowing yards; which was part of a small business he was trying to keep up. During the day he was cussed out by one of his customers and came home in an already bad state of mind. Once in the door his father came marching up to him, screaming at him and hitting him up beside the head. Apparently the lights had been turned off because the bill wasn't paid on time. During his father's rampage, the youngest brother started to throw a fit. Bradley had some defects when he was born and wasn't like the other children which caused him to go into random outbreaks of fits. From what is understood Charles snapped, killing both his baby brother and father before setting the place a flame.
When Peter came home he found his brother on the side walk, watching the flames. He screamed over and over; "WHAT HAPPENED?!"... But there was no reply. Suddenly police and fire fighters covered the scene, taking both of the brothers away and upon finding out what happened Charles was liked away in a place called Deva Hills Asylum, in the Criminally Insane section.
Peter and his daughter moved in with the baby sitter only long enough so he could get them on their feet. Once they got their own little apartment he started using the woman as a babysitter again. Lizzie grew up and went through school. She breezed through Elementary and Middle School, however High School was more of a challenge. She was teased due to her sexual orientation and was bullied, however by the end of high school she began sticking up for herself and not taking anyone's crap. After graduating she went to college to study digital design and animation. She continued her to do all things Role-play and Cos-Play throughout her life. Sometime after she participated in any anti-bullying movements along with LBGT rights.
Alias:
Hell Hound
How did you find us?:
Admin brah.
Experience:
Like a tonz. Or something.
Other Characters:
Dean Winchester and Aspen Meadows
RP Sample:

He was out.... He couldn't believe it. The battle to not be ripped to shreds was an ongoing one for a very, very long time. Once he got out of Purgatory there was one thing, and one thing only he wanted to do. Find Sammy. He split from the vampire who got him out and went on his own. He ended up in Flint Michigan of all places. Didn't take Dean long to get a hold of some fake credit cards, and next he would look for Sam.

Once he got out so many things sounded good, a shower for one, but his love for pie and a good cold beer sounded like Heaven. Dean got himself a motel room outside of Flint, Burton he believed they called it. Either way it was time to go out for a bit, get some drinks in him, maybe find a nice girl and... He let his mind go wildly after being in Purgatory for too long. The thirty three year old smirked to himself, it was truly good to be back.

He grabbed some clothes and personal products from a local store and went back to his motel room. The place really didn't have much things of his taste, but it would have to do. Dean sat at a small table that was positioned in front of the room's window. He took some rags soaking them in water and soap. Watching out the window, he scrubbed his jacket. It took about an hour before it was finally clean and he hung it up to let the water dry. Glancing over to the bed his eye twinkled. Oh god, how he forgot what it was like to sleep in a bed. He threw himself into the bed and let out a relaxing groan before glancing over and... there was a small box which asked for a quarter. Dean's face filled with a huge smirk. He was defiantly glad to be back. Putting his hand down his pocket he remembered some change he had found in the room when he got there. Luckily enough there was a quarter. The man rushed to put the coin down the machine and as he did the bed began to vibrate.

"Ooooh, yes!" Dean said as he laid on his back and closed his eyes.

Dean fell asleep for a few hours and when he awoke he saw it was already night time. "Damn" he thought, he must of fallen asleep during the massage the bed gave him. Jumping up, Dean went to the small bathroom. Fixing his hair a bit and putting on some deodorant, he stopped and stared at himself in the mirror. He had made it out of Purgatory, he should be happy, but there was something still bugging him. Castiel. He left the angel there, he knew he and Gabriel were still in Purgatory with Gabriel trying to talk Cas into going back to earth with him. Wait, what was he worrying for? Castiel left Dean in Purgatory, there was no reason to feel bad for escaping himself.

After getting all freshened up Dean grabbed his now dry jacket and rushed out the door. He stopped once he left the room. Oh yeah, he didn't have a ride. Sighing, Dean walked to a small bar down the street. He wasn't going to get his pie right now, but he damn sure was going to get his beer. He walked up to the place seeing the flashy sign with what looked like some legs tripping over each other. "Stumblin' Inn".... Really? What a weird name for a bar. Den chuckled as he looked up at the sign and walked in. The place wasn't packed, that was for sure. He walked over to the bar and ordered himself a beer, turning to some older man who was sitting there also. The two talked a bit and then went their separate ways, Dean back to the motel, and the man to... well wherever he was going.

The next day Dean went out and got himself a pie, eating the whole thing quickly he decided he was bored. Before ditching town Dean thought he should pay the bar another visit before leaving. It was only the afternoon, sure, but Dean felt like he needed another drink.


He walked to the bar and sat exactly where he was the night before. Glancing around Dean noticed there were only three people in there besides himself. He smiled as the cute little red headed bartender walked over to him.


"Hey sugar, can I get you something." Her voice sounded very erotic. She wasn't the same bartender from the night before.

"Uh, just a beer, thanks." Dean shot her a quick wink as she smiled and grabbed him a beer, popping the cap for him.

Ah, it was nice. Just sitting here, having a beer... But Dean felt lonely, he hadn't seen a familiar face yet, and the only one he could think of was Sammy, his baby brother. In all reality Dean knew Sam had probably moved on, just like he did when Sammy was in Lucifer's cage. He was the one to always want to get away from the job anyways. Maybe he shouldn't look for him, but Dean knew he would. He had to see his brother again.

I (Lizzie Shields) have read the site rules and understand them. The code word for the rules is: (Batman)
[/div][/div]
Application Created By Hell Hound
[/div]