Post by Deleted on Oct 31, 2013 17:38:54 GMT -5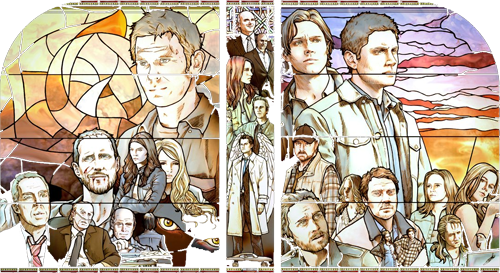 Full Name:
Hermes
Nickname/Alias:

Mercury
Kriophoros

Psychopompus
Age/Date Of Birth:
Infinite
Race:
Greek God
Occupation:
Olympian Messenger God
Trickster of Olympus

Protector of Thieves
Guide For Lost Souls

Species Group:
Gods
Play-By:
Ryan Gosling
Abilities
Basic Pagan God Abilities Include
Immortality, Invulnerability, Super Strength, Super Stamina, Magic
Hermes Specific Abilities
Superhuman Speed
: He is the fastest of the Olympian God/ddess and is said to be the fastest deity to date. He is actually able to run at supersonic speeds ( 770 mph ) effortlessly. However, he is also able to run at speeds that are equal to speed of light. Hermes is also able to go beyond the speed of light but in doing so will cause incredible strain and damage to his body that will require an extensive healing period.
Godly Magic
: The magic allows him to do a variety of tasks such as controlling those lesser than Gods ( such as human, animals, and plants,) transform objects into gold, channel magic energies from others or steal them away, can cast those lesser than Gods to sleep, control their dreams, and even interact or physically hurt the person from within the dream. Though he does not need the Caduceus wand he uses it to better control his powers. Without it his powers are almost unpredictable. The Caduceus is concealed as a stylist for his smartphone. The phone actually stores information of different deliveries, contracts, and even profiles of people.
Superhuman Strength
: Can lift up to 35 tons. He is stronger than the average Olympian God and works hard to maintain this title.
Supreme Knowledge
: While not a power per se, many deities have greater knowledge than other supernatural beings
Extreme Regeneration
: Should he sustain a non-fatal injury he can recuperate quickly due to his bodies natural ability to generate quickly.
Conjuration
: The power to create or to uncreate something or someone from nothing. Tricksters are known to have this ability
Reality Warping
: The power to change the laws of reality and to create new laws or realities entirely. Tricksters have this power
Dream Walking
: Is the peculiar ability to enter someone's mind, intrinsically manifesting in some form in a dream, often as a way to communicate. While doing this they can interfere with the dream and even manipulate it to their will. If powerful enough it is possible for the user to trap a person in their own dreams, or even kill them in them.
Influence over Vegetation:
He was able to restore a dead flower to its bloom. An ability probably obtained from his mother Maia.
Special Inventory
Special items that are bought from the store will go here.
Likes (At Least 3):
❤
His Position as a Messenger God
❤
Reading , Writing, and Art
❤
Music, Parties, and Pranks
❤
Boxing, Gymnastics, and Sports
Dislikes (At Least 3):
✗
Titans & Anyone Going Against The Greek Ark
✗
Killjoys and Straightlacers
✗
Impact of the
Apocalypse
Fears (At Least 2):
☬
Losing His Powers and His Followers
☬
Pandora's Box
Goals (At Least 1):
★
To Continue Being A Messenger and Doing His Job Without Problem
Personality:
If you don't know Hermes you eventually will. He's commonly known as being friendly, talkative, witty, and young at heart. Due to this God's main job he gets along with almost everyone ( any race, species, and age) and can make friends very easily. Of course his best known attribute is his trickster side. He gets a kick out of fooling someone whether it be innocently or purposefully and he rarely ever regrets his pranks. It's one of his hobbies and those around him should be careful to not fall into one of his games. Hermes seems to always be in a good mood and can be found doing something whilst singing a tune but step aside when his good mood sours. He can be a major ass or as some people say "Drama Queen" when things don't go as expected. His attitude can sometimes be a downfall to his cheery personality and fun loving demeanor. Along with that he is extremely arrogant but he has a right to be having invented or discovered the lyre, syrinx, the alphabet, numbers, astronomy, music, the art of fighting, gymnastics, and many more subjects. Thankfully, his arrogance doesn't always show due to his interest in other topics. One of his favorite things to do in his spare time is to go out and mingle amoungst different races. He's a man that loves to have a good time and is known to be the life of the party. So if he isn't sending messages, escorting souls to Hades, protecting his followers, and his buildings he is mingling, partying, or lounging somewhere in the plain of existence.
Money, Hermes has a lot of it. Not only because he is a God but because he is one of the many Gods who are protectors of wealth and fortune. Because of his large sum of paper and coins a person might come to the conclusion that he is highly sophisticated. Don't get me wrong he can be but he isn't at heart. He is fairly laid back and goofy having no means to live the high life. The visual you'll get is him in a worn out wifebeater, boxers, long socks, with a box of Digiorno. He enjoys relaxing but of course he must always be doing something at the same time such as organizing letters, contracts, and reading up on the latest supernatural news.
If anyone knows Hermes they know that he has a bit of a player side. He loves women and the actions of romance but he doesn't really adore the idea of marriage. Sticking to one women doesn't fully transfer to him kindly (and maybe it never will). He can be very romantic and swoon a girl to submission and the next day be off to never see her again.
Another thing that should be known about Hermes is that he fits snugly into the alignment of Chaotic Neutral. Unlike his other family members he does not dislike Angels, Demons, or anything from the Christianity Ark. However, let it be noted that he does not favor them either but is faster to tolerate them. He keeps his options incredibly open and his opinions masked for many particular reasons but the main being for his business in Mass Messaging for God/ddess, Creature, and anyone that can supply him money or power in return. In gist, Hermes does whatever benefits himself due to the mass diversity of opinions within his family. The only person he answers to is his father Zeus, his mother Maia, and his uncle Hades; all of whom are his main employers and head leaders in the Greek Mythological Ark.
Traits
[/b][/font]
✧ Creative
✧ Undying Loyalty Obedience
✧ Intelligent, Determined, Athletic
Negatives (At Least 3):
✦ Persuasive
✦ Drama King
✦ Gambler
[/ul]

Parents:
Zeus (Father) Maia (Mother)
Siblings:
None that are of full blood
Other Family:
Anyone From The Greek Ark
Important Others:
Gods, Goddess, Angels, Demons, Monsters, and More
History:
Hermes has a rather long history and I'm sure no one wants to feel like they are in freshman literature again. So I've found passages that have the general history and events to outline his life. After that is an outline of how I tied Hermes into the Supernatural: End of the Road world.
---
History
Maia, Hermes' mother, gave birth to Hermes in a cave. Hermes could walk and talk at the moment he was born. When he was young, he was very clever and because of his ability to talk, he was a young mischief. During his first mischief act, he escaped from his cradle and made a lyre, or a harp, with a tortoise shell. His first incident, would actually help him get out of the accident he did in his second experience.

Once Hermes became tired of the lyre, he again escaped out of his cradle and saw a herd of cattle. Because he was a baby of mischief, he decided to steal Apollo's herd and drive them down to a meadow by a river, and sacrificed two of the cattle to the gods of Olympus. However, as he was putting branches and leaves on his feet, to cover his footprints, and driving the herd to the meadow, he saw an old man in the vineyard. Hermes, scared that the old man would tell Apollo that he was stealing his herd, told the old man that if he did not tell anyone about what he was doing, he would get good crops. Hermes then hurried home and put himself back into the cradle, acting like nothing ever happened. However, when Apollo, the god of prophecy, came to the mountainside hoping to see his cattle, he rather found none. He saw the same old man in the vineyard as Hermes did, expecting that he was the thief of his cattle. Apollo demanded that the old man told him where his cattle was, and because he was unable to lie to the god of prophecy, he told Apollo about Hermes. Apollo, already knowing everything about Hermes and his mother, wen to Maia's cave. Hermes, unable to disguise himself from Apollo, was found by Apollo. Apollo demanded Hermes that he told him where his cattle was, or else he would be sentenced to "darkness forever". Hermes, not wanting to get caught, said he swore to Zeus that he is a small little baby who can't even walk. Apollo knew he was lying, and brought him to Zeus. Zeus also laughed, and ordered that Hermes show Apollo where the cattle is. Hermes did so, but when Apollo saw the two sacrificed cattle, he was furious. Hermes who didn't want Apollo to get even more mad at his, gave Apollo the lyre he made on his first adventure. Apollo was pleased, and was less angry. Apollo, thankful for the beautiful music the lyre produced, gave Hermes the cattle, a golden staff, and allowed him to drive the chariot on windy days. Hermes and Apollo became friends, and Hermes promised never to steal anything every again.
Zeus, most of whose children were not as likable, amusing or talented as Hermes, carefully hid him away from Hera, but decided that he wanted to keep him on Olympus at least part of the time. To make sure that Hera did not become suspicious, he decided to make Hermes his messenger and soon became known as the "God of the Roads". And the young god, as he grew into manhood, became very useful to his father.
When Hades threatened to tell Hera the truth about Hermes, who was understandably afraid of her, he agreed to serve as a messenger for the underworld as well. Occasionally, when not occupied with pleasant tasks for his father, he would also act as a guide to speed dead and dying mortals to the underworld.


Hermes is known for his helpfulness to mankind, both in his capacity as immortal herald and on his own initiative. He aided Perseus when he set out to face Gorgon Medusa.
According one version of this myth he loaned Perseus his magic sandals, which had ability to fly. Some myths say that he also loaned him helmet of invisibility as well.
Hermes liberated Zeus' lover Io from hundred-eye giant Argus, who had been ordered by Hera, the jealous wife of Zeus, to watch over her. Hermes enchanted the giant with music of his flute and when the giant fell asleep he cut off his head and released Io. Hera as a gesture of thanks to her loyal servant, scattered the hundred eyes of Argos over the tail of peacock.
He also persuaded the Nymph Calypso to release Odysseus. She had kept him captive after he was shipwrecked on her island. Hermes also saved Odysseus and his crew from being transformed into pigs by sorceress Circe. Hermes gave him an herb, which resisted the spell.
He guided Eurydika back down to the underground after she had been allowed to stay one day on earth with her husband Orpheus.
In his role as messenger of the gods, Hermes had the opportunity to make quite a name for himself -- and to be featured in countless myths as a supporting actor....making arrangements for many of Zeus's love affairs (and "cleaning up the messes after his jealous wife took her revenge), helping his favorite mortals perform their heroic deeds, and performing a few acts of heroism himself.
---

Present Time Events

Hundreds and hundreds of years have passed since Hermes has seen a hero present themselves. Civilization quickly started to lean on electronics and this God's followers started to vanish. No stress though, he wasn't the only one. Despite this the Greek Gods and Goddesses continued to live on and watch Earth transform all around them. Life continued for both the divine and mortals as they grew somewhat more and more separated. Or perhaps maybe we grew closer? Hermes is one out of the many Greek Gods who had decided to intertwine his immortal life with humans all while keeping up with his duties. Along the way he had met many different deities and beings becoming heavily acquainted with most.
He has a rather large business that is popular amongst God/ddess and some higher leveled creatures in which he is basically their personal mailman. You heard that right. His craft is no longer limited to the Greek Ark and instead is available to all but at a hefty price. Being a God that already has a large sum of money his payment may come in other forms such as raw power, trinkets, knowledge, and secrets. Another service Hermes provides is protecting or storing items within his vault in Olympus--only taking it out when the owner request so or ( if the owner dies) selling it off in auctions.

Since the apocalypse his business has been booming with customers wanting to exchange information, plans, trickery, and even going as far as to secure their own items. It's given him a lot to do and has made him happy but also significantly irritated. The boom of Christian believers has caused his to reduce drastically but the mass media and continued studies on Greek Mythology gives him some power. However, Gods, angels, demons, monsters and other supernatural beings started to die off. Some being the most powerful of their race had started to disappear and this of course worried the Olympians along with other deities. Luckily, no one had been killed from the huge event but it did cause the Greek Gods to take more action in their protection. Some more than others.
Especially since the start of the Apocalypse and the entrapment of Micheal and Lucifer had caused a commotion not only in the Christian Arch but in every other religion known to man.

Alias:
Ezra
How did you find us?:
Previous Board
Experience:
Several Years
Other Characters:
Ezra Griffith, Lucas Rhodes, Cassidy Berkeley, Lucy Grey
RP Sample:

Every night had provided the same horrible reminder of something still forgotten. Like a discrete note highlighted in a neon yellow paper reading "Remember to do the thing," and no matter how much you comb your mind...you can't seem to remember what "the thing" is in the first place. Every night painted vivid pictures in reds and oranges with an echo of pain ringing through his ears. He could still see the woman become consumed by fire with the smell of burning flesh singeing against the flames.

No matter how many times Ezra had this dream he woke up, screaming and covered in a cold sweat. Emotions driven by an overwhelming sense of anger, and soon bridged to hate, lasted past his waking point and lingered until his heart rate slowed. Though his eyes remain open he could still see every fragment of this woman--as if she had escaped his dream and crossed into reality. Tears betray Ezra as fire starts to consume her. She turns to face him and reaches a hand out in his direction as she screams her pleas "EZRA NO!"

Softly, he sobs in his bed and lets the moisture cloud his vision from her. Every morning he questions why she haunts him and every morning he never gets a response. Ezra felt that he had done something wrong and hateful to this woman in a past long forgotten. "If only," he whispers to himself "-If only I knew what she wanted and what I did wrong."

I ( Greek God Hermes ) have read the site rules and understand them. The code word for the rules is: (Batman)
[/div][/div]
Application Created By Hell Hound
[/div]