Post by Deleted on Nov 3, 2016 22:06:15 GMT -5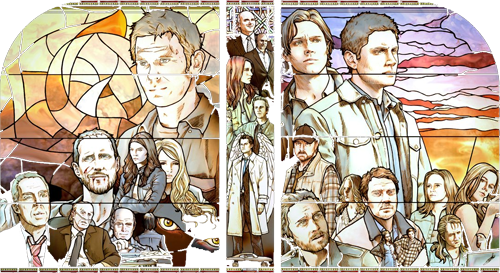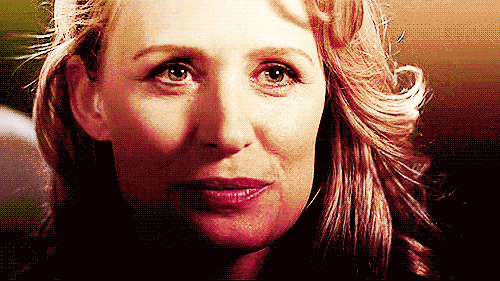 Full Name:
Mary Winchester
Nickname/Alias:
Age/Date Of Birth:
28 years old (Age at death) December 5th, 1954
Race:
Human
Occupation:
Hunter
Species Group:
Hunter
Play-By:
Samantha A. Smith
Abilities
Special Inventory
Special items that are bought from the store will go here.
Likes (At Least 3):
❤Her children and husband
❤Tea
❤Making tomato and rice soup for her son, Dean, whenever he was sick
❤The song "Hey Jude"
Dislikes (At Least 3):
✗Hunting, even though she's good at it.
✗Demons, they're such a pain in the ass.
✗The thought of never getting a normal life.
Fears (At Least 2):
☬John finding out about the Supernatural world, or her kids finding out about it.
☬Her past coming back to haunt her.
Goals (At Least 1):
★To raise her children in a normal and loving environment, with absolutely no ties to the Supernatural world.
Personality:
Mary is a very nice lady most of the time. But don't mess with her or her family, she is not to be underestimated. She can be very lovable, kind, and understanding, but she knows how to whoop ass when she needs to. Being involved in a male-dominated line of work for a big portion of her life, Mary always kept her femininity about her, and was able to put it on the back burner when she needed to. Although she was raised a hunter, Mary wanted nothing out of that life. All she wanted was to have a family and a normal "apple pie" life.
Traits
[/b][/font]
✧Loving
✧Very observant
✧Quick learner
✧Strong willed
Negatives (At Least 3):
✦Willing to sacrifice herself for her family or the ones she loves, which was passed on to her children.
✦Can be feisty and opinionated
✦Can get hotheaded and impulsive..Another trait she passed on to her children
[/ul]

Parents:
Samuel and Deanna Campbell
Siblings:
N/A
Other Family:
Her husband John, and her sons Dean and Sam.
Important Others:
N/A
History:
Mary was born on December 5th, 1954 to a Supernatural hunting couple in Lawrence, Kansas. They had not planned on having Mary, but regarded her as a blessing. Growing up, Mary hated hunting. Her parents forced her to do it, and even though she was good at it, she despised it. This caused tension between her and her father constantly. When Mary fell in love with her husband, John, her father did not approve of their relationship and thought he was a "naive civilian." Mary did not tell John about the supernatural.
Later down the line, Mary met the future version oh her firstborn son, Dean, though she had no idea at the time. She noticed him following her and John while they were on a date and she violently confronted him, getting him to reveal he was a hunter. She took him back to her house where he had dinner with her family, even though her father did not trust him at all. Reluctantly, Mary worked a case with her father and Dean. On the case, Dean realized the demon they were searching for was none other than Azazel, the demon that would eventually kill Mary. Dean made her promise not to leave her bed on November 2, 1983, the night she was supposed to die. But whenever Mary learned the demon was targeting a friend of hers, her and her father intervened. This caused Azazel to bring his attention onto Mary because of her courage and skills. Mary was afraid of Azazel's interest in her, spending time with John to clear her head from the mess. That night, while John was proposing to her, her father (possessed by Azazel) interrupted. He killed John and then revealed he had also killed her parents. This devastated Mary. He then was able to pressure her into making a deal for John's resurrection and her having a normal life; in exchange, she granted permission for him to enter her house in ten years.
After this, Mary married John and retired from hunting.
In 1979, Mary became pregnant with Dean. While she was pregnant with him, Sam and Dean arrived in the past to prevent Anna Milton from killing John, which would prevent Sam from being born. Mary wasn't happy about them being there, because the last time she saw Dean, her parents were killed. And she didn't want them getting her involved in hunting again. Reluctantly, Mary fended Anna off to protect John and distract Anna while Sam banished the angel with a sigil. During this fight, Mary exposed her hunting background to John, and was forced to reveal the truth about herself to him. John was upset that she hadn't told him earlier as well as being angry at her parents for endangering her life by raising her like that.
After the fight, Mary led them to a house her family had owned and kept stocked with weapons and measures against the supernatural for years. Sam taught her how to use holy oil to trap angels. While they were getting ready to fight Anna, Mary wanted to know why this angel wanted to kill her. This causing Dean to reveal the truth to Mary about who he and Sam were. She was stricken with guilt and horror at the thought of raising them as hunters, but Dean revealed that she had been killed by Azazel and John trained them as hunters instead while seeking vengeance. Dean suggested she try to flee with Sam before the demon came for him, but Sam himself said that she should just leave John. Shocked by it all, Mary stood her ground and would not leave John because she was pregnant with Dean.
Anna and Uriel attacked after removing all the defenses the Winchesters had put up. But Angel Michael possessed John, killing Anna and sending Uriel back to Heaven. Michael also modified Mary's memories to remove her memory of meeting her sons as well as of the warning they gave her to ensure she would die as intended.
Mary gave birth to Dean on Jan. 24th, 1979.
Mary and John's marriage was not as perfect as John later portrayed it as. At one point, they fought until John had to temporarily move out. She was upset by this, but toddler Dean comforted her.
Mary gave birth to Sam on May 2, 1983.
Mary awoke on November 2, 1983 due to the sounds of Sam crying over the baby monitor. She entered his nursery to find Azazel leaning over the infant's crib. She mistook him for John and decided to let him soothe Sam so she could return to bed. However, Mary noticed a light flickering in the hallway and a television still on downstairs. She discovered John asleep in the living room. Much to her horror, she realized that the person upstairs was an intruder and rushed back to Sam's nursery, interrupting Azazel as he fed her son his blood which is what Mary had given him permission for in 1973 without realizing it. Azazel used telekinesis to drag Mary up the wall and pin her to the ceiling, at which point he slit her stomach. She screamed briefly, alerting John, who ran into the nursery. She could not speak to warn him and stared helplessly at her husband and her youngest son before John noticed her blood dripping onto Sam and looked up; Azazel then set her aflame, burning her alive.

Alias:
Matt
How did you find us?:
Places
Experience:
tons
Other Characters:
@addilyn
Brody
@samantha
Chloe Jacobs
@castiel @ethanlockhart
Alaric Ballard
Kieran Ward
@satana
Dalton Grant
Levi Williams
RP Sample:
*She jangles her keys in her door to her apartment, fidgeting with it for a little bit. She finally gets the lock to turn and opens the door and walks in, throwing her bag down on the counter. She just got in from a night out with her friends and was exhausted. She immediately walks into her bedroom and pulls off her dress and changes into her comfortable clothes. She falls down onto her neatly made bed and pulls out her laptop from her bedside table and gets on to YouTube to make sure her video for that day uploaded. She scrolls through the comment section and can't help but smile, ignoring all the hate comments and focusing on the positive ones. After scrolling through for a bit, she closes her laptop and proceeds to pull out her camera, she switches it on and presses the record button; She talks charmingly and crisply* Hey, everyone! It's me, Addilyn......
I Mary have read the site rules and understand them. The code word for the rules is: Batman
[/div][/div]
Application Created By Hell Hound
[/div]