Post by Deleted on May 14, 2018 5:05:32 GMT -5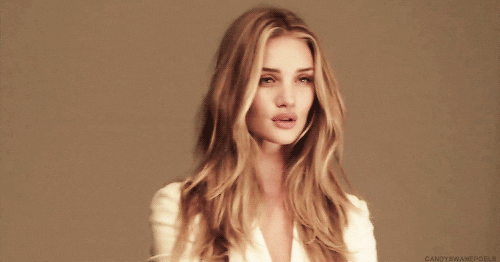 Full Name: Eleanor Rosamund Marie Green
Nickname/Alias: Elle (Ell), Ells
Age/Date Of Birth: 27 / 21st January (Aquarius)
Race: Human
Occupation: Big bad drug dealing boss
Species Group: Witch
Play-By: Rosie Huntington-Whitely






Abilities


Biokinesis - Some witches can use magic to manipulate the human body


Potion Brewing - The act of brewing and concocting paranormal elixirs that contain supernatural properties.

Reality Warping - Some are able to alter reality through magic, but this is usually only to a very small degree.

Spell Casting - The act of changing and/or controlling events through the use of charms, hexes, rituals, etc.

Telekinesis - The act of controlling and manipulating the movements of objects and people by mere mental influence.

Teleportation - The ability to teleport over short distances.

Tracking - Some witches can use magic to track down others.






Special Inventory



Special items that are bought from the store will go here.









Likes:
❤ designer labels/jewellery. Having gone from extreme wealth to relative poverty, then triumphantly returned to being filthy rich, Elle values the expensive things in life.
❤ playing the piano. She had lessons from four years old until her wealthy family disowned her, but in that time she became quite proficient. The cygnet ring she wears on her right hand was a gift from her grandparents after reaching 8th grade piano. It bears an engraving of initials, 'ERMG'.
❤ big cities, London especially. She's truly a city girl through and through. Every now and then, she can tolerate a lavish holiday on an isolated tropical island, but she appreciates the return to her home turf. New York City, however, is like a second home to her. She's currently in the process of expanding her reach, so flies there frequently with the flavour of the month at her side.

Dislikes):
✗ messy breakups.
✗ her family, with the exception of her mother.
✗ not being in control of a situation. Helplessness doesn't sit well with her.

Fears:
☬ losing her touch, or the respect of her employees. Her business is her baby, and she'd be lost without it.
☬ it's a boring one, but she hates spiders.

Goals:
★ to expand her business exponentially and make as much money as humanly possible.

Personality: Standing at 5'11 with a model's build and a neglectfully maintained pastel pink dye job, Elle takes no shit from nobody. Raised by her alcoholic socialite mother Sarah Green in Kensington, London, Elle is well-spoken owing to the posh environment in which she grew up- however much she tried to disguise her accent after her move to the rough and ready Stratford borough. Her father Stuart walked out on them when Elle was four, so though she remembers very little of him her resentment is still strong. She knows her mind, and speaks it often. With a shrewd business acumen, she's a level-headed individual who keeps her passions in check, and can be a manipulative at times. Still, she's persistent, determined, and forceful when necessary. She's eloquent and alluring, charming when it suits her, and contemplative when she wants to be. It takes a lot for her to get riled up, but god help anyone in her way when she is.



Despite her serious businesswoman exterior and penchant for designer labels, Elle is something of a bohemian at heart. She's vegan, considers herself a practising Buddhist, enjoys meditation and yoga, and only eats organic- she can afford to, after all. To contradict the various facets of her personality, however, Elle's also quite the wild party girl. Cocaine is her main vice, just like the rest of London's biggest and brightest. Smoking, too, is a given. She's being doing it since she was 15, after all, so why stop now.





Tattoos: pointillist wolf portrait on her upper left forearm, and a matching fox on her left wrist. Jade dragon

on her left wrist, the symbol of her drugs gang. All employees worth a damn have the same tattoo. The name 'Blaire' has also been inked above the wolf on her left arm, and has been left to serve as a reminder that nothing, not even that which seems perfect, is forever.






Traits
[/b][/font]
✧ articulate
✧ astute
✧ decisive
Negatives):
✦ stubborn; too devoted to her business. Such is her devotion to her it that she'll plan out particularly big deals meticulously, sometimes spending days to ensure it'll run smoothly.
✦ manipulative
✦ controlling
[/ul]
Parents:
Sarah Green-Chatham and Stuart Chatham.
Siblings:
Her father remarried, so it's possible she might have half-siblings. She neither knows nor cares.
Other Family:
All estranged.
Important Others:
Blaire Johansson, her ex-fiancée and business partner.
Georgia Lewon, another ex in a long line of exes. Mentioned, however, because she is the girlfriend that she cheated on with Blaire. Her love life is very messy, and often her partners overlap.
Ally Michaels, who she considers to be her best friend. They were quite the terrible twosome in high school, but they've matured into relatively sophisticated young women. Though Ally's job as a lawyer's assistant doesn't pay quite as ludicrously as Elle's, Elle ensures her friend is well kept.
History:
Born into aristocratic wealth, Elle wanted for nothing as a child and had every intention of following in her mother's socialite footsteps. However, when she had just begun her third year of secondary school, her mother's decline into alcoholism reached its peak, and the two became estranged from their wealthy family and thus lost their house and fortune. The pair were then forced to move into a council estate in Stratford, where Elle's fate as a drug dealer was more or less sealed.
I
n an attempt to acclimatise herself to this different world and her new peers, she quickly fell in with the bad crowd; smoking behind the bike shed, playing truant, losing her virginity at the first opportunity. Typical teenage rebellion. Despite her disobedience, Elle showed great promise in textiles, and even began a course at a local college before her casual drug dealing presented much greater opportunities. So, at the age of 18, Elle left full-time education to pursue a career in the drugs world. She quickly worked her way up through the ranks thanks to her inherent business skills and take-no-shit-from-nobody attitude.
A
t 20, Elle became part of the gang that supplied drugs to London's elite. By 22, she was running it. It was at this time, in the spring of 2013, that she met Blaire, a heavily tattooed, world-travelling Australian, beneath a lion statue in Trafalgar Square, and whose opening line was something cocky but well-intentioned. Though the initial attraction was undeniable, Elle wasn't one to believe in love at first sight and so kept her emotions guarded. Blaire wasn't so hesitant, and just fifteen minutes into their meeting asked Elle out on a date. Sure, this date and several subsequent dates overlapped with a relatively serious six-month relationship, but she got around to ending things eventually. Being discovered in bed with another woman certainly helped to catalyse the breakup.
'Whirlwind romance' would best describe the relationship that followed. Of course, they spent a sizable proportion of their time together on deals, or else getting drunk or high together, but such a swift and complete love occurred between the two that Blaire proposed beneath the same lion statue just four months after they met, and, so certain that this love was forever, Elle accepted. As queen of the wealthiest drugs ring in London, she could afford a pretty lavish honeymoon, after all.
Blaire left almost a year after her arrival. Restless in her wanderlust, she asked Elle to abandon her drug dynasty and travel the world with her, being so desperately in love but so thoroughly bored of everything in London but Elle. Ultimately their initially reasoned discussion resulted in a crescendo of heartbreak-induced rage, and they ended their engagement in an anything but amicable manner. Elle left to calm down and wipe her tears. So sure in their devotion despite their glass coffee table having been shattered and the fist-sized hole in the wall, she expected to find Blaire asleep on the sofa the morning after their fight. Instead, she returned to find her multi-million pound apartment looking as if burgled; clothes were strewn across the floor, draws were left open, and, most devastatingly, Blaire had packed a suitcase and was nowhere to be seen. Her bank account, too, had been utterly decimated, and their stash of cash had been swiped. Never trust a junkie, even if you love them.
Harbouring such intense feelings of both love and hate for the same person did nothing for Elle's mental state in the weeks that followed. It's safe to say that she regrets Blaire, in every sense. She regrets leaving her, yet she regrets meeting her, too. Admittedly, she slept around in an attempt to forget her ex-fiancee, but only managed to intensify her own feelings of loss and guilt. Despite her heartbreak, however, she never let her business suffer and rather threw herself into the expansion of her empire.



In the years since, Elle has only gained in money and power.
Now 27 and with her bank account more than recovered, she lives the life of luxury she always intended herself to lead.
Alias:
Blaire
How did you find us?:
Google
Experience:
10 years
Other Characters:
Blaire, Bridgette, Carmen, Fletcher, Josie, Luciana, Nico, Scout
RP Sample:
'No,' Elle's voice was choked up, and her stinging eyes were fixed determinedly on the vase that lay shattered on the floor. Water had seeped into the rug, and red roses lay in the wreckage. Black mascara tears had already forged paths down her cheeks, and her eyes were red and puffy from crying.
Blaire's fingers moved to wrap around Elle's wrist in desperate pleading, and she was searching her lover's evasive gaze for an alternative answer. Elle noticed that the other girl's knuckles were bloodied from when she punched the wall. This comprehension brought a sob to the back of her throat and fresh tears to her eyes.
'No? [/span]
No?
Still no? Babe,
please
, listen to me,' even Blaire's eyes had tears in them now as she spoke, and this was a rare sight. She never cried, not even when she broke her right arm, her collar bone, and three ribs in a road traffic accident last October, '
Listen
, I fucking love you. Please, let's go now, let's go see the world, let's go to-'
'
No,'
Elle repeated forcefully, yanking her wrist from Blaire's grip and finally meeting her eyes, 'No, Blaire. I'm not leaving London. Not for you.'
Those words hurt more than a dagger to the heart, Elle could tell that much. Blaire's lip trembled, and a tear finally escaped from her eye to roll down her cheek as she looked away from Elle.


'Not for me. Right,' said Blaire with something of a bitter laugh, lifting her bloodied hand to wipe away the tears threatening to spill from her eyes, 'Fuck you,' she added softly, not meeting Elle's eyes. She turned on her heels and retreated into their bedroom. Shards of glass, peppered across the floor from when she had upturned the coffee table in a rage, crunched underneath the soles of her Docs as she walked away.



By the time Blaire had crossed the room, Elle had worked her engagement ring off her finger and thrown it at the door as Blaire closed it behind her. It bounced off the wood with a tinny thud and landed under the sofa.
Elle took a few deep but shaky breaths to steady herself, staring at the door behind which Blaire had disappeared. Not bothering to check her reflection in the mirror, feeling the dry mascara pulling at the skin of her cheeks, she too turned tail and fled out of the front door. They'd fix this tomorrow. They always did.
I Elle Green have read the site rules and understand them. The code word for the rules is: Batman
[/div][/div]
Application Created By Hell Hound
[/div]