Post by Lily Bishop on Dec 20, 2013 4:02:32 GMT -5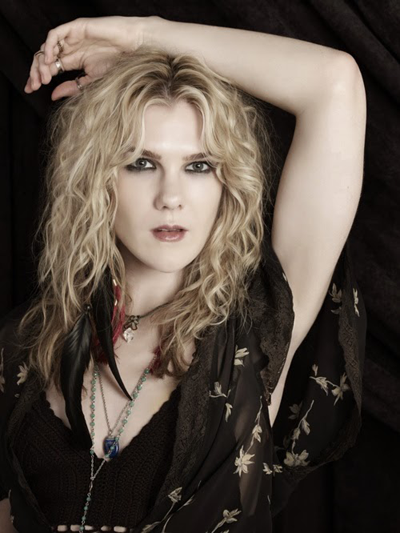 Full Name:
Lily Ann Bishop
Nickname/Alias:
Lil
Age/Date Of Birth:
Three Hundred And Twenty Seven | 10-20-1684
Race:
Human
Occupation:
Councils A Coven/Gardener
Species Group:
Witch
Play-By:
Lily Rabe
Abilities
The Power Of Resurgence - Lily has the ability to bring back the dead. When she brings someone back it does not heal them so they must be healed and if they have decayed at all they will stay that way unless other magic is used to change this. This power works on both human beings and animals.
Intuition - Lily has the ability to feel when something bad is going to happen and feel spirits. These vibes can help her determine different things if she feels them long enough, as if she is tapping into the area's events.
Longevity - Lily is a little over three hundred years old and uses magic to stay young.
Special Spells/Rituals
Human Voodoo Doll - This is a black magic spell which allows Lily to be a human voodoo doll as long as she has something that belongs to the person she is targeting. She can then hurt herself in some way without feeling pain and it will happen to the person which is targeted by the spell.
Termination Spell - This spell is dark magic which allows the witch to rid someone of an unborn child. The spell requires an athame, herbal tea concoction, circle of candles, circle of salt, and for the person to drink the tea several times a day for the next five days.
The Spell:
"Great mother, I invoke you, blessed be."
Cursing - Another form of magic which she does not like to use but she is able to easily curse someone.
Enchanting Items - Lily is very skilled when it comes to enchanting items, of all sorts. She can give things magical properties, like a sword which can burn someone or glasses which can see the dead.
Binding - Complicated spells which can bind powers or spirits, or even other things is something Lily is still not perfect at. She practices this a lot and even though she is not the best with these spells she is very talented with them.
Resurrection Spell - Along with her actual ability, Lily is able to use a spell to bring back the dead. However this works differently then her ability. Once the resurrected individual, human or beast, leave the circle in which the ritual is performed, they return to death once again. The spell requires at least three witches to form a magic circle, and a dead animal or person.
The Spell:
"Guardians of life, shadows of death, we summon thee. (Repeat.) Guide ___ (name of the person or beast being brought back) from our realm to yours. (Repeat.) Restore within her/him the spirit of life. Evocare lemures de mortuis, and return her/him to the plane of the living! Hic en spiritus, sed non incorpore, evocare lemures de mortuis, decretum espugnare de angelus balberith en inferno erem meablis."
Memory Erasing Spell - To perform this spell a witch must be very powerful. This allows the witch to erase ones memory by reciting this spell.
The Spell:
"Jam tibi impero et praecipio maligne spiritus! ut confestit allata et circulo discedas absque omni strepito, terrore, clamore et foetore, asque sine omni damno mei tam animae quam corporis!"
Fire Creation - A simple spell Lily says in order to manipulate fire.
The Spell:
Ring Of Fire - This spell is much like regular fire magic but it is considered dark magic. It creates a ring of fire around a person('s) which hovers an inch or two off the ground. The fire circle slowly closes in until it burns the victim alive.
The Spell:
"Occlude de Elemen Incarcerem Flamerum, Circule Incarcera!"
Silencing Hex - A simple spell which causes someone's mouth to close and stop them from talking.
The Spell:
Calling Forth the Ghosts of Samhain - This spell is used to call forth the ghosts of an area, using the spiritual gateway provided by Samhain.
The Spell:
"Spirits who watch over us, friends, family, ancestors, guardians of the gates. (Repeat) With this rite we invoke thee. Through the veil of Samhain, we call thee forth. (Repeat) Spirits who watch over us, friends, family, ancestors, guardians of the gates protect us help us blessed be. (Repeat)
Special Inventory
Special items that are bought from the store will go here.
Likes (At Least 3):
❤ Fleetwood Mac
❤ Nature
❤ Helping People
Dislikes (At Least 3):
✗ Black Magic
✗ Toffee
✗ Witch Hunters
Fears (At Least 2):
☬ Her adopted daughter finding out about her life as a witch.
☬ Someone within the coven having evil hidden motives.
Goals (At Least 1):
★ To help keep the coven in line.
★ For her adopted daughter to grow to be a nice young lady.
Personality:
Lily is a very sweet and gentle soul who does not like violence. Does that mean she takes anyone's crap or let's evil walk all over her? No. Lily is very powerful and if pushed too she isn't afraid to use her magic to protect someone or herself. She does not like demons, black magic, or anything dark for that matter. She tries to stay peaceful and won't go hurting other's or hunting demons unless they do something horribly wrong.
Lily owns her own little shop where she sells special crystals and other witchy items, along with providing tarot card readings along with love and healing spells. However when someone knows she is a true witch, they are allowed in the back room where more of her special services are provided. She is willing to do all kinds of things for the right price, however black magic is out of the question.
She is a strict and loving parent. She doesn't allow Lori to run wild through the city destroying things and causing chaos, but she is actually a pretty cool mom. She allows her daughter to do whatever as long as she is home at a certain time and she isn't out causing trouble. Lily tries to have a big influence on her daughter, trying to get her to like the same music she likes and tries to get her interested in the shop. Even allowing her to open it and run it by herself at times. She puts a big deal of trust into Lori even if people on her coven are opposed to it. She truly looks at her adoptive daughter as her own and would give the world to protect her.
Being on the council of her coven she is very involved and level headed. She tries to make the right choices when it comes to discussing things and makes sure she has the best intentions for the coven in mind.
Lily tends to lose things quite easily because she is so unorganized which causes her to send Lori on a hunt for whatever she needs. She is also very cautious of the decisions she makes, scared to make the wrong one.
Traits
[/b][/font]
✧ Nurturing
✧ Gentle Soul
✧ Brave
Negatives (At Least 3):
✦ Disorganized
✦ Cautious
✦ Superstitious
[/ul]
Parents:
Bridget Bishop (Mother/Deceased), Edward Bishop (Father/Deceased)
Siblings:
Hanna Bishop (Sister/Deceased), Edward Bishop Jr. (Brother/Deceased), Mary Bishop (Sister/Deceased), Benjamin Wasselbe (Brother/Deceased), Mary Wasselbe (Sister/Deceased)
Other Family:
Aloria Bishop (Adoptive Daughter)
Important Others:
- - -
History:
Lily Bishop was born to a married couple by the names of Bridget Bishop and Edward Bishop. Her mother was a very lively woman who dressed in provocative clothing, and was outspoken. Lily's father was a kind Godly man. She grew up with a couple siblings but when she was eight years old her mother was accused of witchcraft and was hung in front of her family. The scene of her mother being hung stayed with Lily from there on, causing her to have nightmares the rest of her life.
When going through her mother's things she found some questionable things and found out that she was an actual witch. Without anyone knowing Lily decided to pick up where her mother left off, in respect for her along with curiosity.
Time went by fast, Lily moved around Massachusetts in order to not be figured out and eventually she joined a coven. The coven was oriented in white magic so she felt very comfortable and over the rest of her years she learned more magic, including some dark magic which she would never use she hoped. Eventually she got on the council of the coven and became very respected.
When a woman killed the leader of the coven and the husband of the evil witch took his life Lily took their newborn daughter as her own, vowing to protect her and raise her right. Lily gave the girl everything she would need and kept the life of real magic from the girl, in fear that she might also go down the road her mother did.
Now Lily runs a shop and helps people when they need it. She usually makes people pay but she has been lenient with prices and has even done some services for free.
Alias:
Hell Hound
How did you find us?:
Site Owner.
Experience:
Enough.
Other Characters:
Dean Winchester, Chris Anderson, Lizzie Shields, Aspen Meadows, Luke Sullivan, Ryker Nixon, Heaven Micahels, Sawyer Grant, Tyson Grant, Austin Jacobs, Mammon, and Zane Lancaster
RP Sample:

He was out.... He couldn't believe it. The battle to not be ripped to shreds was an ongoing one for a very, very long time. Once he got out of Purgatory there was one thing, and one thing only he wanted to do. Find Sammy. He split from the vampire who got him out and went on his own. He ended up in Flint Michigan of all places. Didn't take Dean long to get a hold of some fake credit cards, and next he would look for Sam.



Once he got out so many things sounded good, a shower for one, but his love for pie and a good cold beer sounded like Heaven. Dean got himself a motel room outside of Flint, Burton he believed they called it. Either way it was time to go out for a bit, get some drinks in him, maybe find a nice girl and... He let his mind go wildly after being in Purgatory for too long. The thirty three year old smirked to himself, it was truly good to be back.



He grabbed some clothes and personal products from a local store and went back to his motel room. The place really didn't have much things of his taste, but it would have to do. Dean sat at a small table that was positioned in front of the room's window. He took some rags soaking them in water and soap. Watching out the window, he scrubbed his jacket. It took about an hour before it was finally clean and he hung it up to let the water dry. Glancing over to the bed his eye twinkled. Oh god, how he forgot what it was like to sleep in a bed. He threw himself into the bed and let out a relaxing groan before glancing over and... there was a small box which asked for a quarter. Dean's face filled with a huge smirk. He was defiantly glad to be back. Putting his hand down his pocket he remembered some change he had found in the room when he got there. Luckily enough there was a quarter. The man rushed to put the coin down the machine and as he did the bed began to vibrate.



"Ooooh, yes!" Dean said as he laid on his back and closed his eyes.



Dean fell asleep for a few hours and when he awoke he saw it was already night time. "Damn" he thought, he must of fallen asleep during the massage the bed gave him. Jumping up, Dean went to the small bathroom. Fixing his hair a bit and putting on some deodorant, he stopped and stared at himself in the mirror. He had made it out of Purgatory, he should be happy, but there was something still bugging him. Castiel. He left the angel there, he knew he and Gabriel were still in Purgatory with Gabriel trying to talk Cas into going back to earth with him. Wait, what was he worrying for? Castiel left Dean in Purgatory, there was no reason to feel bad for escaping himself.



After getting all freshened up Dean grabbed his now dry jacket and rushed out the door. He stopped once he left the room. Oh yeah, he didn't have a ride. Sighing, Dean walked to a small bar down the street. He wasn't going to get his pie right now, but he damn sure was going to get his beer. He walked up to the place seeing the flashy sign with what looked like some legs tripping over each other. "Stumblin' Inn".... Really? What a weird name for a bar. Den chuckled as he looked up at the sign and walked in. The place wasn't packed, that was for sure. He walked over to the bar and ordered himself a beer, turning to some older man who was sitting there also. The two talked a bit and then went their separate ways, Dean back to the motel, and the man to... well wherever he was going.



The next day Dean went out and got himself a pie, eating the whole thing quickly he decided he was bored. Before ditching town Dean thought he should pay the bar another visit before leaving. It was only the afternoon, sure, but Dean felt like he needed another drink.





He walked to the bar and sat exactly where he was the night before. Glancing around Dean noticed there were only three people in there besides himself. He smiled as the cute little red headed bartender walked over to him.





"Hey sugar, can I get you something." Her voice sounded very erotic. She wasn't the same bartender from the night before.



"Uh, just a beer, thanks." Dean shot her a quick wink as she smiled and grabbed him a beer, popping the cap for him.



Ah, it was nice. Just sitting here, having a beer... But Dean felt lonely, he hadn't seen a familiar face yet, and the only one he could think of was Sammy, his baby brother. In all reality Dean knew Sam had probably moved on, just like he did when Sammy was in Lucifer's cage. He was the one to always want to get away from the job anyways. Maybe he shouldn't look for him, but Dean knew he would. He had to see his brother again.

I (Lily Bishop) have read the site rules and understand them. The code word for the rules is: (Batman)
[/div][/div]
Application Created By Hell Hound
[/div]