Post by Eddie Ramos on Feb 10, 2019 23:26:17 GMT -5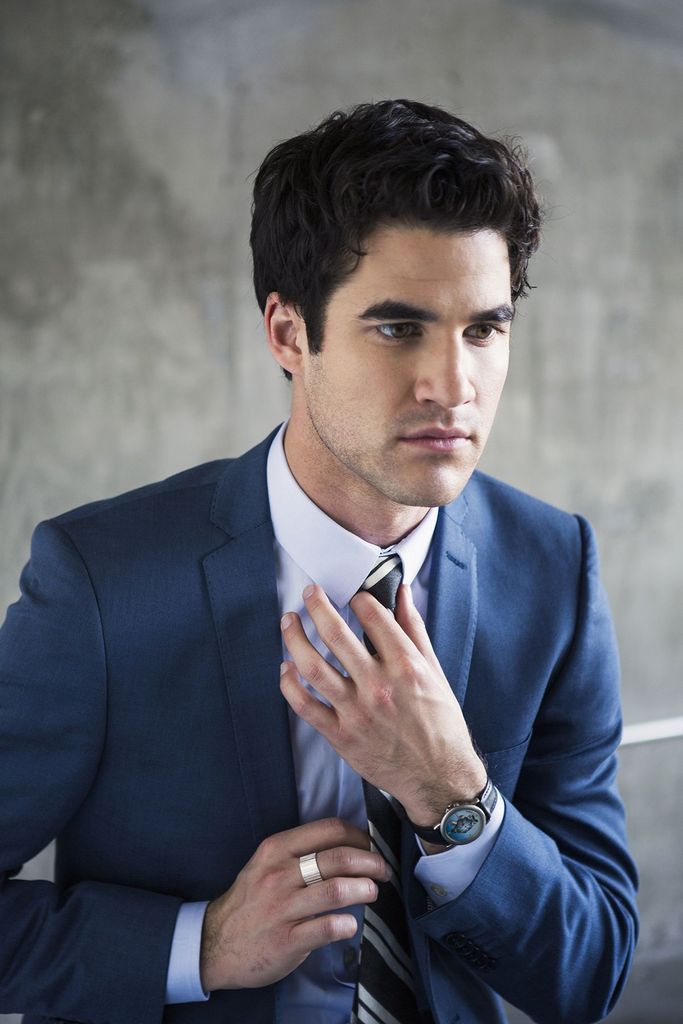 Full Name:
Eddie Gus Ramos
Nickname/Alias:
Ed and a series of names he got from bullies in high school
Age/Date Of Birth:
30 years old - July 6th, 1988
Race:
Human
Occupation:
Video game designer / Computer programmer
Species Group:
Civilian
Play-By:
Darren Criss
Abilities
N/A
Special Inventory
Special items that are bought from the store will go here.
Likes (At Least 3):
❤ Traveling
❤ Photography
❤ Video games
❤ Art
❤ Snow
Dislikes (At Least 3):
✗ Bullie
✗ Bright lights
✗ Swimming
✗ Chocolate
✗ Carrots
Fears (At Least 2):
☬ Ouija boards
☬ Death
Goals (At Least 1):
★ Become the most well known video game designer.
★ Live a happy life
Personality:
Eddie is a very quiet and shy person. He is so quiet around new people but once you get to know him, he starts talking a bit more. Although seems rude with how quiet he is, Eddie is super sweet and he is well mannered as well. Eddie has a big heart and he enjoys helping if he knows someone actually needs it. A very friendly guy. He gets taken advantage of but he still continues to do what he does. With letting people take advantage of him, he is easy to run over. Eddie doesn't take up for himself. He is a great person that has been pushed around all his life. Eddie is extremely intelligent and has always been a smart guy. He loves mixing his intelligence with his creativity and designing video games. Over all, Eddie is a very trustworthy man but he is hard to get to talk a lot.
Traits
[/b][/font]
✧ Intelligent
✧ Kind-hearted
✧ Creative
✧ Trustworthy
Negatives (At Least 3):
✦ Shy
✦ Gullible
✦ Self-degrading
[/ul]
Parents:
Carlos Ramos - Father (deceased) and Karla Ramos - Mother
Siblings:
N/A
Other Family:
Silvia Ramos - Grandmother, Marco Ramos - Uncle, Logan Ramos - Cousin
Important Others:
Bethany Clark
,
Forrest Montgomery
,
Courtney Smith
,
Talia Lee
, @will, @danielle, @savanna
History:
Eddie was born to A happy newlywed couple. His mother was pregnant with him when she married his father. All though Eddie was a surprise, his parents were still very excited about him. They loved each other and knew that they should just follow through and get married. When Eddie's mother, Karla, was four months pregnant with him, she married his father. Eddie's was born with a serious medical condition called Congenital Heart Disease. He was a very sick baby and had to have a few surgeries to try to fix his disease. His condition was treated but he still had quite a few issues with it. He had to be checked often to make sure his heart was still holding up the way it should. As he got a little bit older, Carlos and Karla began to shelter him more and more due to how sick he was. They wanted him to be safe and they felt like as long as he wasn't doing anything to push himself, he was safe.
When he turned five, Eddie had to start school. His parents were hesitant about letting him go to school but he wanted to. Eddie was always smart and they knew he was. He was so excited about going to school but the thought of being around other children made him nervous. Eddie hadn't been around other children much so he wasn't sure of what to make of school. On his first day, he walked in the school and went to his classroom. He sat in the back of the room and kept to himself as he learned. No one really talked to Eddie because it was very obvious that he was the typical kid to outcast. He was the four eyes kid. His classmates bullied him right away but he would sit back and take it because he was too shy to take up for himself. Because Eddie wouldn't fight back, it made him more of an open target. Eddie was in the bathroom one day at school and he was standing at the sink, washing his hands. A few boys made their way into the bathroom. Eddie was much smaller than them and they knew it. They knew Eddie didn't like the dark so they grabbed the light switch, flipping it on and off quickly. Eddie went into shock and started having a seizure. He hadn't been diagnosed yet but he had Epilepsy. The boys freaked out when they saw him. They ran out of the bathroom, leaving him in the floor. It wasn't long until the teacher went to check on him. Mr. Johnson went in the bathroom and found Eddie. Eddie was rushed to the hospital where his parents stayed by his side. His parents were very religious so they were praying non-stop. After a few days of praying, an angel appeared to them and offered to heal Eddie. They didn't hesitate to accept. When the angel healed him, he healed his heart condition as well.
Eddie was healed of his conditions and doctors were bumfuzzled. He started living like a normal kid. No more medicines three times a day, no more sitting in side all the time, and no more doctor visits. His parents were happy that he could live somewhat of a normal life. Eddie had become fascinated with taking pictures of good memories because he wanted to remember how life should be treasured. He took pictures of everything from family vacations to just time with the family dog. The only thing Eddie hated in life was school. He was still bullied all the time but he was to afraid to tell anyone about it. One day while Eddie was at school, his father was at work on a new construction sight. Carlos was up on one of the beams that started at the second floor on the building when he slipped off of the beam. He fell to the ground and it snapped his neck. Karla went and picked Eddie up from his fourth day of fifth grade to tell him the horrible news about his father's death. Eddie wasn't the same. He was gloomy all the time and he stopped taking pictures. His mother was worried about his mental state but she didn't question him. Eddie was even more quiet than he was before.
As Eddie hit high school, he continued to keep to himself. No one bothered to talk to him and he certainly didn't try to talk to them either. Eddie was the nerd that was always working on computers and other electronic devices. One day, Eddie was walking on a project when the class president asked him if he wanted to become the school photographer. He hadn't thought about taking pictures in a couple of years but the idea was appealing to him so he accepted. His job was important to him because he wanted to do a good job. Eddie went around taking pictures of everything. One of his favorite things to do was take pictures of the sports activities. Although Eddie wasn't athletic, he enjoyed watching sports sometimes. He made sure everything from basketball to swim team was in the yearbook. Eddie's junior year went by so slow for him. He was pushed into lockers, tossed into trashcans, and just regularly had the shit beat out of him. On Eddie's seventeenth birthday, he was in the hallway taking pictures of the trophies from the football team. Two boys were in the hall and they had the great idea to shove Eddie in a locker. About the time that they shoved Eddie in the locker, a girl by the name of Bethany Clark was walking out of the bathroom and saw what the boys were doing. She ran over and just kicked one of them square in the nuts. Eddie watched from the locker as the two boys ran off. Bethany opened to locker, letting Eddie out. He was nervous because she was a cheerleader and he hadn't socialized with them much. She was nice and offered for him to hang out with her and her friends after school. He was hesitant but he accepted. From that moment on, Eddie had a new group of friends and he wasn't bullied as much. Eddie started taking pictures of the cheerleaders and he made sure to get good pictures of his friends.
Senior year rolled around and he had grown close to the group. It was Halloween and the friends wanted to have some fun. There was an old house that was the end of Welsher Street and it had a very odd story behind it. The group thought it would be fun if they went in and tried to contact the ghost of the man that lived there. A Ouija board was their idea of how to contact him. Eddie felt a little awkward about it but he was curious if there would actually be a ghost come through to them or not. When they were playing with the board, messages were coming through like "You're going to die" and "I'm coming for you" but the teenagers didn't pay any mind to it. Eddie was actually amused at the messages because he thought that it was just a big joke. He didn't really think that they had a meaning behind them.
Winter break was coming around and Eddie was super excited. The group of friends had the great idea to rent a cabin and get away to have some fun together. Eddie was all ready and packed when the day of the trip came but Beth was freaking out and begging the group to change the date of the trip. Eddie could tell she really wanted to wait so he was fine with that. Forrest said he would talk to the owners and see about getting the date changed. Eddie heard on the news about an avalanche around the place where he was supposed to go with his friends and it killed a few people. He was very thankful that the trip date was changed. Although he didn't get to go on a trip with his friends, he was still looking forward to Christmas. Eddie was out shopping for gifts for his friends when he got a phone call that their friends, Stacy, was found dead in her yard. He was so upset that one of the only friends he has ever had was found dead. But the weirdest thing was... she had Christmas lights around her neck. Eddie wasn't sure what to make of the whole situation. It felt awkward without Stacy after she died. The group sort of fell apart and lost contact with each other. He would still see Talia and talk to her sometimes but not as much as before. Soon, Eddie graduated and was designing video games.
Eddie was working on a game one day when a designing company in Japan called him, offering him a job that he just couldn't turn down. He accepted the job and packed his bags to move to Japan. The excitement flowed through him when he moved. His new job would consist of doing the thing that he loved most. Eddie started designing video games and even programming computers. He missed his life back home and he certainly missed his old friends but he knew he had to make a life for himself. The money started to build up for him as he worked. To this day, Eddie is in Japan and still designing for the company. He has a nice life but still feels as it something is missing.
Alias:
Lyndsey
How did you find us?:
I rp here
Experience:
Plenty
Other Characters:
Alayna Beckwith
,
Morgan Vera
,
Hazel Young
, @zarha,
Rosemary Watson
RP Sample:
*Alayna sits down on the river bank taking in everything around her when Brandon walks up, sitting down beside her*
"Bring back memories?" *Brandon rests his arms on his knees, looking at her*
"Oh yeah. A lot." *She looks over at him, chuckling a little* "Like the time I saved your sorry ass from being burned at the stake."
*He rolls his eyes and looks at the water* "I've told you thank you enough over the years."
*She leans her head on his shoulder and grins* "I know. I just like reminding you."
*He looks down at her and then back to the water* "Yeah, because you like being praised."
*She raises her eyebrows a little and slowly nods* "This is true. No point in denying it."
*Brandon just shakes his head and relaxes*
You love it though." *She says, watching as the sun starts to set and they just relax for the rest of the evening and enjoy the scene in front of them*
I (Eddie Ramos) have read the site rules and understand them. The code word for the rules is: (Batman)
[/div][/div]
Application Created By Hell Hound
[/div]