Post by Cole Garrick on Apr 3, 2019 15:52:09 GMT -5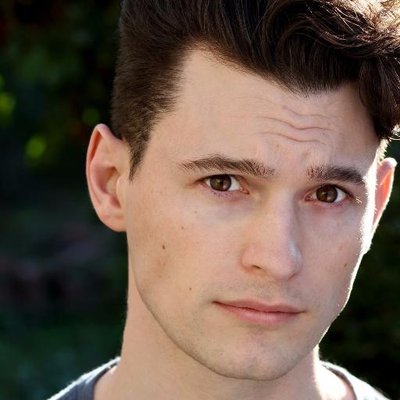 Full Name:
Cole James Garrick
Nickname/Alias:
N/A
Age/Date Of Birth:
May 23rd, 1992; 26
Race:
Human
Occupation:
Firefighter/First Responder
Species Group:
Psychic
Play-By:
Bryan Dechart
Abilities
Empath
- Cole is a high-level empath. Meaning he is able to tell the moods of others, even if they try to feign another mood. He is unaware of this being an actual ability and simply feels he's good at reading people and cheering them up
Special Inventory
Special items that are bought from the store will go here.
Likes:
❤
Being a fireman
- He started working with the local fire department in high school and it became one of his passions in life. He loves saving people and doing good and he thrives off this
❤
Kids
- Cole absolutely loves kids. One of his favorite things is going around from school to school with the fire engine and answering the excited questions kids have. He's a big ol' softy when it comes to kids.
❤
Lydia
- It goes without saying, but Cole absolutely adores his wife. She's his best friend, his soul mate, the love of his life. Even when they have the occasional fight, he still can't help but be in love with her. He's very smitten with her.
❤
Candy
- Cole has a sweet tooth. He eats healthy for his job and everything but he absolutely loves candy. Especially sour candy.
Dislikes:
✗
Bullies
- When he was a kid, he used to be bullied. So anyone bullying anyone gets on his nerves
✗
Unfaithful People
- Cole firmly believes in being faithful to your partner. Why even bother in a relationship if you're just going to hurt them in the end? It makes no damn sense.
✗
Unneeded Violence
- He believes that violence isn't always the way and would rather try to find a peaceful solution. So people who just go in, fists flying, irritate the hell out of him.
✗
Abusive People
- He's seen and heard enough stories from Lydia's work to know that anybody who's abusive deserves the worst punishments laws will allow.
Fears:
☬
Losing Lydia
☬
Spiders
- Bullies used to torture him with toy ones as a kid. So, yeah, spiders are not something he likes
Goals:
★
Marry his true love
- Done and done
★
Have a family
- He's a family man and can't wait to have a kiddo or two with his wifey
Personality:
Cole is a very kind, warm man. He cares about people and has no issue showing that he cares, often in little ways. He's very old fashioned in that he believes in chivalry. Opening doors for women, treating a woman as a person with value, the whole nine yards. He firmly believes men should behave like this and show women how they deserve to be treated, a trait he gained thanks to his father. Cole is also relatively reserved. He doesn't like to spill everything he feels and thinks on the table to just everyone. Honestly the only one who gets him to spill his guts is Lydia. He's also very intelligent. He spent most of his life studying before he became a volunteer and values his time in college.
However, he's still human and has some of his flaws. He has relatively low self esteem from years of being bullied and still can't believe he got the beautiful wife he has. He also can be reckless in regards to his job, which has been cause for some disagreements with Lydia. He has no problems protecting others with little regard to his own safety because of what his father had done so long ago. He greatly aspires to be like his father and has become a father-figure in his younger sisters' lives. He's also very overprotective of those he cares about. Especially the women in his life. Heaven help if you mess with his mother, sisters or his wife.
Traits
[/b][/font]
✧ Family-Oriented
✧ Brave
✧ Kind-hearted
✧ Loyal
✧ Romantic
Negatives:
✦ Reserved
✦ Overprotective
✦ Low self-esteem
✦ Reckless - Not always, but it comes with the job.
[/ul]
Parents:
Garrett James Garrick - Father (deceased); Jennifer May Garrick - Mother (alive)
Siblings:
Carla Ann Garrick - Younger sister (alive); Maria Jean Garrick - Youngest sister (alive)
Other Family:
Lydia Garrick
- Wife
Important Others:
Danielle - His "Little Sister"
History:
Cole's life was pretty easy. He was the first born of three kids, lived a pretty easy-going life in New York. However, when he was 9, his world crashed down around him. His father was a firefighter in New York City and when the 9/11 terrorist attacks hit, his father was one of the firefighters who never made it back home to his family. Cole was utterly destroyed by this and became the pseudo 'man of the house' afterwards. He went from being a normal 9 year old boy to growing up very fast. He began to help his mom care for his toddler sisters and as he got older, he did more and more around the house. Mowing, repairing the car for his mom, everything his dad had taught him. By the time he got into high school, he had years of caring for kids under his belt and when he wasn't in school, he was either working some part-time jobs for extra income for his mother or helping his sisters with their schoolwork.
In high school is where he first met Lydia. He was immediately intrigued by her. She was beautiful. But they never really spoke so his little crush was never fulfilled. She was kind enough to share in smiles of greeting in the halls but their circles never crossed. Lydia was a very popular girl and everyone fawned over her. Cole, on the other hand, was very quiet and kept to himself mostly, aside from a few friends of his. He had a significantly smaller circle. Graduation came and went and Lydia faded from his mind as he slipped into adulthood. During the week, he was in college, studying as hard as he could. On the weekends, he slipped into his father's shoes as a fireman, where he found the first love of his life.
Lydia came into his life again at that point and he was surprised to see her in the same college. But just like high school, they never really crossed circles. But his attraction to her didn't waver. It was less a high school crush though. Now he saw her as a woman. But he was far too insecure in himself to really reach out to her. So he went about his life, seeing her daily on campus and falling into a routine that he thoroughly enjoyed.
One night, however, things seemed to change for him. He was out jogging on campus and happened to take his path past the local club there. Something urged him to stop and not go on. His eyes scanned the parking lot before they landed on a particular car that seemed to be shifting. Unaware that he was feeling the panic of someone mixed with the darker intent, he made his way to the vehicle. As he got closer, he saw a man aggressively going after a woman inside. Instincts kicked in and he used his strength and busted out the window of the backseat, opening the locked door from the inside. As soon as the man had realized what was going on, Cole dragged him out by his collar and proceeded to beat him into a pulp. Courtesy of some martial arts training he took in his younger years, he wiped the floor with the guy. Once satisfied he wasn't going to move, he turned to help the woman.
Inside the car was Lydia. She was shaken, drowsy and clearly enduring some drugs. Anger welled up in Cole for a moment but he left the poor douchebag on the ground and called campus security. He sat with Lydia, using his jacket to wrap around her to keep her warm since her clothes were relatively torn up. He continued to soothe her through the whole ordeal, including speaking with the cops. Courtesy of his connections- since cops and firefighters often work together- he only got a warning for beating the guy to a pulp. But afterwards, he continued to stay right at Lydia's side. Despite saying she was okay, he just didn't believe her. Eventually, he offered to escort her back to her dorm for the night. Once she agreed, he walked right by her side, prepared to defend her the entire walk. He kept the conversation light, trying to distract her and maybe make her smile. After getting her safely to her dorm, he waited a few moments longer, following his gut again as it urged him to make absolutely sure she was okay, before finally heading back to his own dorm.
After the incident, Cole checked up on Lydia every couple of days or so. At first, he was worried if he was caring too much about the girl to be doing any good. But slowly, with every casual conversation and time, he just got this feeling in his gut that she was healing and gonna be okay. Soon, every few days became almost daily hanging out. Whether it was just getting lunch on campus or just hanging out, their friendship began to grow and grow. They were inseparable. However, he still wouldn't let her go around alone, especially at night. Without being too overbearing, he stepped into the protector role of her.
A few weeks into their friendship, an incident occurred that changed the course of their friendship forever. While they were out for a walk in the woods, Lydia began to act unusual. His stomach began to churn as he was hit with overwhelming feelings. Between fear, worry and something more primal, he wasn't entirely sure how to help. But before he could even try, the girl he befriended changed into a wolf-like creature. The creature snarled at him and every instinct in him told him to run. He took off with the beast hot on his tail and ended up being clawed on his shoulder. Despite bleeding, he made his way through the woods, thankful for his endurance and strength due to his job. Evading the creature, he made his way up a tree and stayed there for the night. Hours passed and he no longer felt in danger.
Descending from the tree, he began his search for his friend. He found Lydia, naked and terrified, and he didn't even hesitate to make his way to her. She was petrified and shaking. He removed his jacket and wrapped her up in it before picking her up and carrying her off. Time passed and he delved into research to see what it was she could possibly be and landed on the idea of werewolves. As Lydia grew more comfortable with it and described her needs every time she changed, he happily provided what he could and worked tirelessly to ensure she was happy, healthy and safe. He bore his scar as a tribute of how much he cared about her and refused to give up on her. As the pair began to get comfortable with what she was, he began to feel a new sensation in his heart entirely. He had fallen hopelessly in love with Lydia.
Four years later, they exchanged vows in front of family and friends to love and cherish one another the rest of their lives. It was a roller coaster from start to finish but it only strengthened the love Cole had and still has for Lydia. And now that she is his wife, he cannot wait to see where their life will lead them next, confident that they can get through anything together.
Alias:
Angel Wings
How did you find us?:
I'm a moddly mod
Experience:
Tons and tons
Other Characters:
Angel Johnson
Jackson Johnson
Erika West
Victoria Johnson
Xander Nelson
Tali Lochner
Kaeda Eriksson
Elizabeth Bathory
Belle LeBlanc
Gwendolyn Alexandrite
Jasper Smith
Diana Harris
RP Sample:
Angie swept back her hair from her eyes, putting a strand behind her ear as she glanced at the map she held on the steering wheel. From her research- and digging through her grandfather's things most of the summer- she was close. The witch she was after was only a few miles away at this point. Apparently she opted to live on a farm house, away from any unsuspecting humans who would stumble over her. And anyone who was stupid enough would never be found again. After all, a thousand things could happen out in the middle of nowhere. A frown creased her lips at that. Everything was just too perfectly set up. She wouldn't be surprised if the witch answered looking like an old woman. It would be a sick sense of irony that made her stomach flip. Humor in the moment was lost to her.
Turning the black truck down the gravel road towards a distant farmhouse, Angie quickly put the map on the passenger seat. It was only a mile away, but it felt like a lifetime. With her pistol hidden inside of the jacket she wore, she quickly adjusted her hair and her appearance to look like that of a ditzy college student who had lost their way. It was the only way she'd be able to get through the door. Inhaling for a moment, she reached in her pocket and pulled out a stick of gum to chew on, snapping and popping it to get in the feel of it.
Moments later, she parked her truck beside an older car in the driveway. Apparently brooms are out of style still. she thought sourly. The farmhouse was brightly colored with a wraparound porch. It looked like a grandmother's house with the lawn ornaments and everything. Tricky witch. She moved out of the truck and walked up to the door, ringing the doorbell before looking around, feigning interest. In all reality, she was looking for any exterior telltale signs of witchcraft. Nothing looked out of the ordinary. But inside would tell her different. A moment later, an older woman answered the door curiously, smiling a bit, clearly surprised. "Hi. Sorry to be a bother, but my truck is completely out of gas and my cell is out of service. Can I borrow your phone to call a tow truck?" The older woman nodded and allowed her in. The gun in her pocket felt heavy. At least with it being a farm house, no one would know what happened. Taking her first step into the house, Angie knew that there was no more going back after this. It was just the beginning.
I (COLE GARRICK) have read the site rules and understand them. The code word for the rules is: (BATMAN)
[/div][/div]
Application Created By Hell Hound
[/div]