Post by Matthew Jacobs on Mar 19, 2014 14:08:58 GMT -5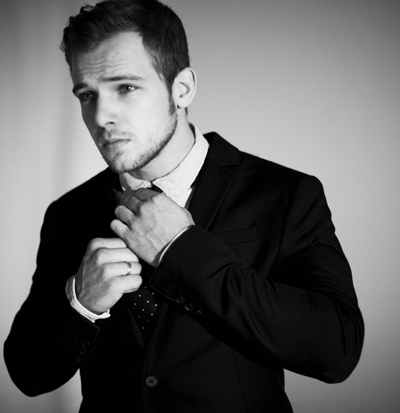 Full Name:
Matthew Emmanuel Jacobs
Nickname/Alias:
Matty, Matt (Used more than his full name)
Age/Date Of Birth:
Nineteen Years Old | July 20th 2024
Race:
Human
Occupation:
N/A (Wants to be a Social Worker)
Species Group:
3rd Generation Deva
Play-By:
Max Thieriot
Abilities
Bone Manipulation
- Matthew has complete control over the bones of himself, including growing, shaping, manipulating density/weight, using as projectiles/weapons, etc. He can also separate bones. When using his bones he can push them out of his body and when he does the bone he takes out regenerates immediately as it leaves his body. Because of his blood manipulation he does not bleed when pushing out the bones and really you can't see anything bloody when he uses this ability.
Blood Manipulation
- Matthew can manipulate his blood, and over time he has learned more and more and has been able to do incredible things. His blood also regenerates quickly so he cannot die easily with blood loss. Matthew can easily manipulate his blood to do different things, he could even control another person if he got enough of his blood within them. He can increase the density within the blood, which is how he makes needles and blades and what not with it.
Physical Genius
- Matthew is incredibly talented in fighting and is in great shape. He is able to move fast when fighting but when he takes off his ankle weights he wears all the time he becomes even faster... Many do not know about the weights under his clothing as he acts normally, just like any other person would. When he needs an even bigger boost beyond his ankle weights he takes off the weight vest which he has under his shirt. Removing weights make Matthew very fast as he has trained to move quickly and accomplish greater feats with his body.
Special Inventory
Special items that are bought from the store will go here.
Likes (At Least 3):
❤ Training - Matthew puts so much time in training his body and is in excellent physical shape.
❤ Water - It's just pure and good to drink water instead of sodas or other things.
❤ Eating Healthy - He likes eating things that are good for you, salads being his main favorite food.
❤ Smoking - Matthew picked up this habit from stealing cigarettes from his brother, trying to be more like him.
❤ Drinking - Matthew likes to drink but he doesn't drink until he is drunk, he knows his limit.
❤ Helping People - Matthew can't help but help when he can.
Dislikes (At Least 3):
✗ Cherries - They just don't taste good to him.
✗ Being Treated Like A Child - Matthew isn't a brat about it, he just doesn't want to be treated like a little kid and be taken seriously.
✗ Ducks - They make him uncomfortable, the weird sounds they make and how they look... They are just weird.
Fears (At Least 2):
☬ Not Staying Pure - Matthew has never been with anyone intimately, however he has problems with lust.
☬ Atychiphobia - Matthew is scared to fail. He is afraid of not accomplishing what he sets out to do, not being able to get noticed by his family.
Goals (At Least 1):
★ To Find His Father
★ One Day Work As A Social Worker
★ Escape Cyrus
★ Get Noticed By His Parents And His Brother
Personality:
Matthew is always trying to gain his parents and brother's attention and to make them proud. In all honesty Scotty has always been Matthew's role model. He wanted to be just like him, which lead him to smoking, and studying more. The need for their approval has lead Matthew into training so much that he quite literally is a physical genius.
Even though he is trying to stay pure because of his beliefs, the young man struggles with lust. Matthew tries to hide this from other's but honestly, he mostly tries to hide it from his family. Helping people is something Matthew takes pride in doing, not being able to leave someone in a helpless situation.
Children is Matthew's passion, he loves working with them and he just wants to help. This is the reason he chose a social worker as his career path, not being able to do anything yet because of Cyrus' take over.
Matthew can be a very quiet and shy person. Complementing him might make him blush, depending on the complement, but he also has a hard time taking them. He is a geek, liking things such as old school manga, video games, card games, super heroes and can act awkwardly sometimes when he doesn't know how to react.
Traits
[/b][/font]
✧ Helpful
✧ Determined
✧ Kind
Negatives (At Least 3):
✦ Shy
✦ Lustful
✦ Need For Approval
[/ul]
Parents:
@hadley (Mother) and
Austin Jacobs
(Father)
Siblings:
Scotty Jacobs
(Brother) @karisjacobs (Sister)
Other Family:
Cole
(Uncle), Rachel Klassen (Deceased/Aunt),
Bethany Clark
(Aunt),
Scott Jacobs
(Grandfather), James Klassen (Deceased/Grandfather), Stephanie Klassen (Deceased/Grandmother),
Marybeth Winchester
(Cousin),
Steven Winchester
(Cousin),
Dean Winchester Jr
(Cousin)
Important Others:
History:
Matthew was born into a four person family, making it five. When he was born attention went to Matthew but once he grew older and his older brother was accomplishing amazing things, the attention went to Scotty. All this do was make Matthew try harder in school, trying to live up to his brother but always walking in his shadow.
Matthew felt he was always the last one to be worried about, because Karis was the only girl and Scotty was such a genius... Matthew sometimes felt left out or that he disappointed his parents. He was only eight years old when his brother graduated high school at the age fourteen, it just made Matthew start to work harder.
When he got around the age of thirteen his focus was drawn to being fit. His brother was getting awards left and right, and had gained some fame for how much of a brainiac he was... This just caused Matthew to fade farther back and make him try even harder.
The disappearance of his father hit him hard. He couldn't help but have the thoughts of maybe he left because of him, maybe he was dead and he died not being proud of both of his sons, but he knew his father was like that. When Cyrus took over everything, Matthew was caught and put into a camp. His bigger brother came and made a deal for Matthew to never be harmed, but Matthew did not like that. He did not want his brother to help the enemy and honestly he doesn't understand him.
When Cyrus took everyone to the past, Matthew was still a prisoner but was going to escape. He was set on it.
Alias:
Hell Hound
How did you find us?:
Head Admin
Experience:
Ermegerd, Enough
Other Characters:
Dean Winchester
,
Austin Jacobs
,
Chris Anderson
,
Zane Lancaster
,
Sawyer Grant
,
Tyson Grant
,
Lizzie Shields
,
Aspen Meadows
,
Mammon
,
Darren Covington
,
Ryker Nixon
,
Heaven Michaels
,
Dean Winchester Jr
,
Jake Sullivan
,
Ethan Sullivan
,
Lily Bishop
,
Luke Sullivan
,
Scotty Jacobs
RP Sample:

Dean watched as the young blonde suddenly stood up and held out her hand. She was leaving? Dean couldn't help but feel a bit of disappointment. Little did he know the blonde thought Dean was trying to get rid of her even though that was not his intentions. He also stood and took her hand shaking it lightly but firmly, the electrical shock he felt earlier not as strong as the first time. When she leaned over and kissed his cheek it took him a little off guard. Her warm yet moist lips sent a feeling much stronger then the electrical shocks he felt earlier every time they made slight contact. What was it about this girl?.... It was something very different, he felt an almost... pull to her like she was a magnet and he was just a fine piece of metal. Again, his mind blamed it on the fact that he was in Purgatory for a year and this was really the first time he had been with a girl alone in quite sometime.

Dean took her phone and put the number in, all the while realizing that she would probably never call. He knew better then anyone that you don't give the person your number you get theirs. He handed her the phone and their fingers brushed against each other. She put the phone back in her bag.

"Thank you again,"

As she looked at him, their eyes met once again, gazing into one another's for a split moment before a small sigh escaped her lips. Before Dean could ask what was wrong a knock and a small voice came from outside the door.

"Housekeeping!"

Dean immediately furrowed his eyebrows. What the hell was housekeeping coming around at this time? It wasn't right, and Dean knew it. He had been living in motels forever, it wasn't time for this. Not only that, but Dean had specifically asked to keep housekeeping away until after he was done with the room, just something he started doing just in case he planned on staying a while. Dean went to grab Bethany's arm as she turned to open the door but wasn't quick enough.

"Wait, don't- - "

Beth opened the door and there stood a rather small middle aged woman with with black hair pulled into a pony-tail and a light blue cleaning uniform. Dean's eyebrows stayed furrowed as he looked at the woman but her words sent a shier down his spine and blood pumping his heart even faster.

"Hello, Bethany,"

The woman's eyes turned coal black and her cold, devilish half-smile sent another shiver down Dean's spine when suddenly Beth was sent flying into the wall. The demon sped in, the door slamming behind her. It was if she didn't notice Dean, that she didn't even care that he was standing there as her glare stayed hooked on Bethany who was now being pinned to the wall with telekinesis. As she was being held there a coat hook stabbed through the poor girl's left shoulder.

Dean's index finger on his right hand twitched as he stood there for a second. Before long the Winchester was moving and pulling out a canteen of holy water from under his pillow. Thankfully back when he got the credit cards Dean also got the basics, salt, holy water, borax, the works. He quickly spun around a toss a bit at the demon, making her grab at her face and scream as she steamed. Thanks to the sudden pain, the demon's hold on Bethany was gone and she fell to the floor. Dean quickly sprinkled more on the demon and moved in front of the door.

The woman stood there, her hands covering her face as she was bent over and looking down. She slowly lifted her head and pulled her hands away. Her eyes going wide and the pitch black being even more visible.

"Dean Winchester?!"

The demon shrieked and as she went to quickly leave the body Dean kicked with full force and she was pushed back, falling on a rug set up at the foot of the bed. She looked up quickly at the ceiling seeing nothing and frowned, trying to leave again but when she couldn't her eyes shot to Dean. Dean walked over slowly and smirked, lifting up the corner of the rug revealing a devils trap. He spoke in a low and cocky tone.

"Got you, bitch."

The demon squinted her eyes and tilted her head as Dean got up and rushed over to Beth.

"You..... I heard you were gone, everyone did. How are you here?"

Dean ignored the demon and squatted to Bethany's side, his eyes full of concern. He looked at her and upon seeing her injury he quickly wrapped his arm around her and helped her up.

"Don't worry... You'll be okay... I'll fix you up."

Dean walked her over to the bed and sat her down, ways away from the demon. After looking at her wound again, he looked into her eyes.

"Hang in there..."

Dean turned around and walked up to the demon, standing right outside of the devil's trap.

"What the hell are you doing here?" He nodded back at Beth. "What do you want from her?"

"Not going to make me talk, Winchester." The demon shook her head and smirked.

"Yeah?" Dean raised his eyebrows as
he splashed more water in her face causing her to hiss. "Sure about that?"

The demon decided not to respond and Dean's anger and disgust took over.

"Fine. " Dean looked down at her, his glare latched onto her and not going anywhere. "Exorcizamus te, omnis immundus spiritus,
omnis satanica potestas, omnis incursio infernalis adversarii,
omnis legio, omnis congregatio et secta diabolica."

They'll love to know you are back!" The demon growled at Dean, causing him to pause a moment. "Yeah, well tell them I sent you." Dean paused again with a slight smirk and then he finished the exorcism. "Ergo, draco maledicte.
Ecclesiam tuam securi tibi facias libertate servire,
te rogamus, audi nos."

A cloud of black smoke came spewing violently from the woman's mouth and when down through the floor. Dean took a breath and quickly turned around to see Beth. He swallowed and walked quickly back over to Beth, sitting on the bed next to her.

"I..... should patch you up now."

The body of the woman laid there, not moving as she was gone. Dean reached over to the nightstand, bending over Beth slightly and pulling open the drawer revealing some medical equipment.

I (Matthew Jacobs) have read the site rules and understand them. The code word for the rules is: (Batman)
[/div][/div]
Application Created By Hell Hound
[/div]