Post by Piper Wright on Apr 20, 2015 22:42:19 GMT -5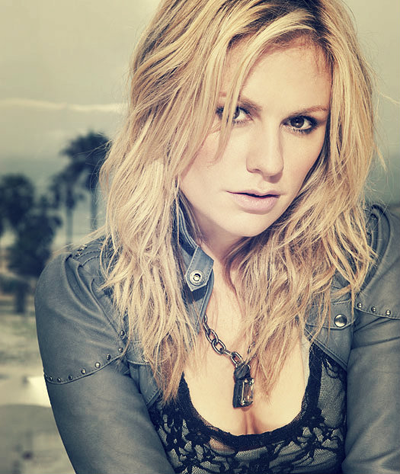 Full Name:
Piper Amelia Wright
Nickname/Alias:
N/A
Age/Date Of Birth:
Twenty Nine Years Old | 12 - 13 - 1985
Race:
Human
Occupation:
Forensic Sculptor
Species Group:
Witch
Play-By:
Anna Paquin
Abilities
Piper is a witch and a strong one at that. She was born into two different family lines of witches, the Baily's and the Cromwell's. Both of these families use different kinds of magic and Piper is able to utilize both. Piper isn't that skilled with potions and any spells that don't originate from her special family magic.
Baily's Zodiac Magic
- Piper is able to use the rare and secret Zodiac magic from her father's mother's side of the family. She isn't too skilled in this magic however and can only access the abilities from her own zodiac sign, all of which must be activated through spells.
Sagittarius
Enhanced Marksmanship - The activity in the user's brain center for aim, accuracy and precision is drastically improved. The user's needs only to aim for an instant before they can precisely hit a target with a weapon or a blow.

Can even allow one to judge extremely long and great distances amazingly accurately, so one can gauge the strength needed to launch a projectile, in order to hit a target accurately.

Can also be resistant to perception-distorting abilities such as Illumination Emission. If a target is moving the user can calculate the best method to hit the target. Visual obstructions like smoke and vegetation to not hinder their ability to get an accurate bead on their target, and their intense focus on whatever they're shooting at allows them to shut out outside distractions. Can also drop objects on targets precisely.

The user's of this ability are also able to compensate for environmental factors that would normally throw off their aim like wind, air resistance, gravity, and radiant heat (which distorts the image of the target). They do this by aiming slightly to the side and above of their target, so that upon launching their chosen projectile, the environmental factors they calculated and compensated for will direct the projectile back onto its intended target. Modern military snipers are trained to be able to do this.

It is even possible for someone to make a weapon out of almost anything in their environment by simply throwing it, such as rocks and pebbles, pens, paper, playing cards, toothpicks, tools, food, broken glass, bottle caps, and even in the most desperate cases, one can turn their own teeth or even feces into a weapon.

In the most extreme cases one can take items like these and do inhumanly possible things. Examples including spitting their own tooth into someones skull, throwing a playing card or piece of paper through the jugular, throw a tooth pick one hundred feet and through a window to kill.

This is one of the few rare exceptions that can be acquired through intense training, as opposed to being born or acquired artificially. Snipers, marksmen and soldiers now are trained to hit their targets with incredible precision, gaining these abilities through training. Even in fiction several of the users below were not born to hit any and every target, but gaining that trait by practicing with the weapons they use.

Enhanced Vision - Users have eyes enhanced to see with amazing clarity/detail, distance, or color, perhaps even in a different spectrum of light or into another dimension.

Enhanced Tracking - The user can track others down easily via various means, ranging from scents to footprints. With enough experience, the user can follow tracks that are days or even weeks old. Some users may be able to reconstruct what has happened by sniffing around the area they are searching.

Enhanced Hunting - The user possesses extraordinary talent and instinct in/for hunting all things. They can track anything under any conditions, sense the weaknesses of their prey and exploit them and finally kill or capture their prey.

Blue Fire Manipulation - The user can create, shape and manipulate blue flames, which are far more hot and intense than ordinary orange fire. The blue flames are of such color due to either the intense temperature or it possesses mythical properties.

Fire Manipulation - Users can create, shape and manipulate fire, the rapid oxidation of a material in the exothermic chemical process of combustion, releasing heat, light, and various reaction products, flame being the visible portion of the fire. Depending on the substances alight, and any impurities outside, the color of the flame and the fire's intensity will be different.
---
Cromwell's Aura Magic
- Piper has some control over her aura manipulation. There is many different things in which this can do. There is seven aura colors and each represents a different power. She can see everyone's aura and can tell their emotions and what not from this. Strong witches can block the aura reading with spells. She can also absorb auras which can in turn take certain feelings from someone or if she even wanted to... Take their life force. Using aura she can create blasts, these blasts however drain her own aura and in turn life, using this after absorbing other aura's will prove to be more useful instead of using her own aura. She is also able to transfer aura's from herself to people. Please keep in mind this all uses aura and the more power used the weaker she gets. This means use logic, the stronger the ability is the more it would use. It is incredibly rare for a witch within the Cromwell line to master all seven auras, Piper can only use two of these.
Anahata (Green) - Deals with psychic healing.Healing:
User can heal or regenerate themselves or another using aura.
Manipura (Yellow) - Deals with self-energy and willpower.Aura Generation:
Users are able to generate their own unique aura.
Energy Exoskeleton:
Users can form their aura into functioning armor that is able to move at their command.
Energetic Pressure:
One can destroy an entire surrounding area with nothing but the force of their aura.
Energy Blasts:
Project ones aura in many forms of destructive forces of energies
Energy Ball Projection:
Concentrates one's aura into the form of an orb that can vary in both size and power.
Energy Wave Emission:
Release a wave of aura pulse energy.
Energy Duplication:
Users can duplicate themselves from using their aura.
Spiritual Energy Beam Projection:
Project one's aura in the form of a powerful beam of energy that can be varied in the range.
Ergokinetic Combat:
Users can channel their aura into their arms and/or legs create power energy enhanced strikes.
Spiritual Energy Transferal:
Users are able to implant their aura into the body of another being.
Indomitable Will:
User possesses a strong force of will.
Weapon Infusion:
Generate one's aura into their weapon to increase its strength.
---
Unique Power: Reflection
- Piper has a unique ability that only manifests itself within one select witch every handful of generations. This ability allows her to wave her hand and reflect all and any magic back at a user if it is used on her. Her hand glows as she does this and this is considered one of the most sought out abilities within the magic community.
Special Inventory
Special items that are bought from the store will go here.
Likes (At Least 3):
❤ Cheesecake
❤ Rap - More Like Nicki Minaj
❤ Honey Roasted Peanuts
Dislikes (At Least 3):
✗ Bratty Kids
✗ Homophobes
✗ Jackie Chan Movies
Fears (At Least 2):
☬ Spiders
☬ Creatures That Are Noticeably Creatures
Goals (At Least 1):
★ To Find The Stone's And Make Them Break The Curse On Her Mother
★ To Keep Her Brothers In Line
★ To Put As Many Killers Behind Bars
Personality:
Piper is a very caring and helpful human being. She likes to help people when she can and he job itself is helping to identify people's loved ones who have been murdered. She's very determined and doesn't give up when things are looking down. However it could also be seen as stubborn, as she can be prone to not to change her attitude or mind on something, especially in spite of good arguments or reasons to do so. Once she sets her mind, that's basically that.
She has high morals she lives by, she was raised catholic and even though she doesn't attend mass all the time or doesn't attend church that often, she still believes in most of the beliefs hardcore. She disagrees with some, such as sexuality and what not but it doesn't change her views on her religion. She can be pretty quick to lay principals down and call them facts, she's very opinionated.
One of Piper's best qualities is how shrewd she can be. She has a great detection of character and she has amazing powers of judgment, figuring out motives and what not easily. With that said she can be very confident and forceful with her personality, making her assertive.
Traits
[/b][/font]
✧ Determined
✧ High-minded
✧ Shrewd
Negatives (At Least 3):
✦ Dogmatic
✦ Stubborn
✦ Assertive
[/ul]
Parents:
Darren Wright (Father), Ellenoire Wright (Mother)
Siblings:
@jayden, @ian
Other Family:
Amelia Cromwell (Cousin), Jared Baily (Cousin), @rayne (Cousin)
Important Others:
Tyson Grant
,
Wyatt Clark
History:
Piper is the first born in the Wright family, the older sister to Jayden and Ian Wright. As she grew up she was taught magic from both of her parents, learning about witchcraft early on. Piper was always a pretty smart girl, and artistic so it wasn't no surprise that she became a Forensic Sculptor out of college. While in college Piper was in a few relationships, but the one she had with a man named Wyatt Clark was the most serious. However he found witchcraft items in her apartment and the two broke up, on very bad terms as well. He called her crazy and accused her of being a devil worshiper and Piper just wasn't having it so she kept some of his things, including his leather jacket which she wears all the time now. During college a strange accident occurred to where Piper's mother was paralyzed and couldn't talk. She was just a sitting vegetable, and their father put her in a home.
After college she met a man named Tyson Grant and she came at a time that Tyson really needed someone. He had survived a horrible event, having been captured by a bunch of hunters and thrown into a dark cage with tons of monsters and she helped him through a tough period of time. The two grew really close and had intimate relations but the two decided that they weren't really just right for each other but stayed great friends. Honestly the reason their relationship ended might very well be because of Wyatt being a best friend of Tyson's and the bro code and all that.
Recently Piper's father was locked away for robbing a number of banks and allegedly killing two people. Her brother, Ian, believes that he is innocent but Piper knows better. She's been researching and found things about the people who rose their father and she figured out that their names were Molly and Mark Stone, witches, bad witches. Piper found more out and came to the conclusion that her mother confronted them but they cursed her so now Piper is on a mission to find these witches and make them break the spell.
Alias:
Hell Hound
How did you find us?:
I Created The Site
Experience:
Lotz
Other Characters:
Amitiel
,
Chris Anderson
,
Jeff Atherton
, @rayne, @malachi,
Seth Baldwin
,
Nova Bennette
,
Lily Bishop
,
Joel Crawford
,
Emily Clark
,
Darren Covington
, @jaxon,
Eric Gilbertson
,
Sawyer Grant
,
Tyson Grant
,
Austin Jacobs
,
Matthew Jacobs
,
Scotty Jacobs
,
Stephanie Khang
,
Zane Lancaster
,
Isaiah MacIntyre
,
Mammon
,
Lorilee McKinley
,
Aspen Meadows
,
Heaven Michaels
,
Tristan Michaels
,
Ryker Nixon
, @hunter,
Lizzie Shields
,
Ethan Sullivan
,
Jake Sullivan
,
Luke Sullivan
, @declan, @tommy,
Dean Winchester
,
Dean Winchester Jr
,
Cody Wolfe
, @caspian.
Samson Zimmerman
,
Mason Parker
,
Izzy Anderson
,
Hope Anderson
, @dante,
Axel Meadows
,
Beezlebub
,
Wyatt Clark
,
Hudson Cooper
, @evan, @zadkiel
RP Sample:
Dean watched as the young blonde suddenly stood up and held out her hand. She was leaving? Dean couldn't help but feel a bit of disappointment. Little did he know the blonde thought Dean was trying to get rid of her even though that was not his intentions. He also stood and took her hand shaking it lightly but firmly, the electrical shock he felt earlier not as strong as the first time. When she leaned over and kissed his cheek it took him a little off guard. Her warm yet moist lips sent a feeling much stronger then the electrical shocks he felt earlier every time they made slight contact. What was it about this girl?.... It was something very different, he felt an almost... pull to her like she was a magnet and he was just a fine piece of metal. Again, his mind blamed it on the fact that he was in Purgatory for a year and this was really the first time he had been with a girl alone in quite sometime.


Dean took her phone and put the number in, all the while realizing that she would probably never call. He knew better then anyone that you don't give the person your number you get theirs. He handed her the phone and their fingers brushed against each other. She put the phone back in her bag.


"Thank you again,"


As she looked at him, their eyes met once again, gazing into one another's for a split moment before a small sigh escaped her lips. Before Dean could ask what was wrong a knock and a small voice came from outside the door.


"Housekeeping!"


Dean immediately furrowed his eyebrows. What the hell was housekeeping coming around at this time? It wasn't right, and Dean knew it. He had been living in motels forever, it wasn't time for this. Not only that, but Dean had specifically asked to keep housekeeping away until after he was done with the room, just something he started doing just in case he planned on staying a while. Dean went to grab Bethany's arm as she turned to open the door but wasn't quick enough.


"Wait, don't- - "


Beth opened the door and there stood a rather small middle aged woman with with black hair pulled into a pony-tail and a light blue cleaning uniform. Dean's eyebrows stayed furrowed as he looked at the woman but her words sent a shier down his spine and blood pumping his heart even faster.


"Hello, Bethany,"


The woman's eyes turned coal black and her cold, devilish half-smile sent another shiver down Dean's spine when suddenly Beth was sent flying into the wall. The demon sped in, the door slamming behind her. It was if she didn't notice Dean, that she didn't even care that he was standing there as her glare stayed hooked on Bethany who was now being pinned to the wall with telekinesis. As she was being held there a coat hook stabbed through the poor girl's left shoulder.


Dean's index finger on his right hand twitched as he stood there for a second. Before long the Winchester was moving and pulling out a canteen of holy water from under his pillow. Thankfully back when he got the credit cards Dean also got the basics, salt, holy water, borax, the works. He quickly spun around a toss a bit at the demon, making her grab at her face and scream as she steamed. Thanks to the sudden pain, the demon's hold on Bethany was gone and she fell to the floor. Dean quickly sprinkled more on the demon and moved in front of the door.


The woman stood there, her hands covering her face as she was bent over and looking down. She slowly lifted her head and pulled her hands away. Her eyes going wide and the pitch black being even more visible.


"Dean Winchester?!"


The demon shrieked and as she went to quickly leave the body Dean kicked with full force and she was pushed back, falling on a rug set up at the foot of the bed. She looked up quickly at the ceiling seeing nothing and frowned, trying to leave again but when she couldn't her eyes shot to Dean. Dean walked over slowly and smirked, lifting up the corner of the rug revealing a devils trap. He spoke in a low and cocky tone.


"Got you, bitch."


The demon squinted her eyes and tilted her head as Dean got up and rushed over to Beth.


"You..... I heard you were gone, everyone did. How are you here?"


Dean ignored the demon and squatted to Bethany's side, his eyes full of concern. He looked at her and upon seeing her injury he quickly wrapped his arm around her and helped her up.


"Don't worry... You'll be okay... I'll fix you up."


Dean walked her over to the bed and sat her down, ways away from the demon. After looking at her wound again, he looked into her eyes.


"Hang in there..."


Dean turned around and walked up to the demon, standing right outside of the devil's trap.


"What the hell are you doing here?" He nodded back at Beth. "What do you want from her?"


"Not going to make me talk, Winchester." The demon shook her head and smirked.


"Yeah?" Dean raised his eyebrows as he splashed more water in her face causing her to hiss. "Sure about that?"


The demon decided not to respond and Dean's anger and disgust took over.


"Fine. " Dean looked down at her, his glare latched onto her and not going anywhere. "Exorcizamus te, omnis immundus spiritus, omnis satanica potestas, omnis incursio infernalis adversarii, omnis legio, omnis congregatio et secta diabolica."


They'll love to know you are back!" The demon growled at Dean, causing him to pause a moment. "Yeah, well tell them I sent you." Dean paused again with a slight smirk and then he finished the exorcism. "Ergo, draco maledicte. Excclesiam tuam securi tibi facias libertate servire, te rogamus, audi nos."


A cloud of black smoke came spewing violently from the woman's mouth and when down through the floor. Dean took a breath and quickly turned around to see Beth. He swallowed and walked quickly back over to Beth, sitting on the bed next to her.


"I..... should patch you up now."


The body of the woman laid there, not moving as she was gone. Dean reached over to the nightstand, bending over Beth slightly and pulling open the drawer revealing some medical equipment.
I (Piper Wright) have read the site rules and understand them. The code word for the rules is: (Batman)
[/div][/div]
Application Created By Hell Hound
[/div]