Post by Deleted on Sept 15, 2013 5:28:39 GMT -5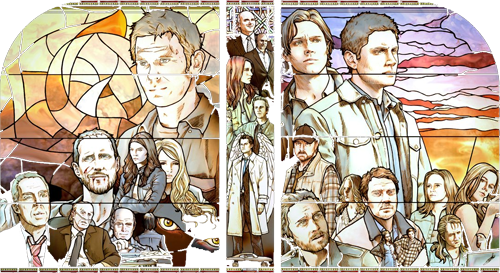 Full Name:
Lucas Magnus Rhodes Jr
Nickname/Alias:
Luke, Max, Junior, Salem
Age/Date Of Birth:
400 / November 16, 1612
Race:
Human
Occupation:
Street Magician
Species Group:
Witch
Play-By:
Heath Ledger
Abilities
Unique Talents & Skills
Mentalism & Hypnosis: This isn't any sort of Mediumship and is purely based off natural sciences and attentiveness to the person or persons Lucas is focusing on. He has the ability to read what people are thinking, doing, or planning based off simple psychological techniques. His hypnosis is also actually very real and has the rate of 98% of people blindly following his orders, again, based off of psychological techniques and pressure points. Of course, some magic can be applied to the technique but after hundreds of years of practice he doesn't necessarily need it. More information on Mentalism and Hypnosis

General Abilities
Spellcasting, Potion Brewing, Telekinesis, Pyrokinesis, Electrokinesis, Cursing, Biokinesis, Astral Projection, Longevity, and Teleportation. Anything unlisted he is unable to do.
[/u][/b][/font][/font][/div]
Special items that are bought from the store will go here.
Likes (At Least 3):
❤ Meaningful Conversations
❤ Astonishing Others With Magic / Illusions
❤ Relaxing, Sketching, and Napping
Dislikes (At Least 3):
✗ Prolonged Inane Bickering
✗ Being Disrespected
✗ Iniquitous Use of Magic
Fears (At Least 2):
☬ Breaking or Unfulfilling Promises
☬ To No Longer Find Purpose in His Existence
Goals (At Least 1):
★ To Help People Who Need Him
Personality:

Lucas is generally sarcastic, laid back, and playful. Because of his calm attitude it would seem like he never takes anything seriously. However, that is far from true. Lucas tends to have a dry and almost rude sense of humor and often uses it to relieve the general stress or irritation he easily accumulates. He is quick to resolve a problem and doesn't like to dwell on how to fix something when the solution is already ahead of him. Thankfully, he is filled with an incredible amount of patience and doesn't "jump before looking." He is attentive to detail (especially with anything magic) and is known to be somewhat of a perfectionist. He never pushes his ideals of perfections onto others, mind you, but if Lucas is going to do something he's going to do it efficiently the first time. He gets easily bored of others and is known to be incredibly aloof but if you somehow grasp his attention you can see his fairly warm and kindhearted traits.

Traits
[/b][/font]
✧ Honest / Loyal
✧ Determined
✧ Passionate
Negatives (At Least 3):
✦ Suspicious
✦ Temperamental
✦ Intolerant
[/ul]

Parents:
Ronald Rhodes Sr and Juliana Rhodes
Siblings:
Rosie, Sarah, and Kimberly Rhodes
Other Family:
None
Important Others:
Ezra Griffith, Cora & Noah Ravenwood
History:
New England had been Lucas' first home but due to all the controversy pertaining to the Puritan Religion during the 17th century he and his family found themselves climbing aboard their father's friend, Roger Conant, boat. The Rhodes family had been under suspicion for the use of witchcraft and had a high risk of being executed if they did not manage to get on Conant's boat. In 1626 Lucas and his family took their first historical steps on the new land that didn't even have a name yet. This had been a time of excitement and rejoice of their Freedom from Oppression. Under the leadership of Conant the Rhodes family and had made a comfortable magic influenced home in Salem, Massachusetts. The solitary peace had been halted when many more Puritans had moved to Salem in 1628 to practice their religion knocking Contant from leadership and proclaiming John Endecott as governor. This had forced the Rhodes family to suppress their magical culture and, again, blend into the Puritan lifestyle.
In 1630 Lucas and his family moved to what is now Davers, Massachusetts. The area had been filled with other witch families and covens that soon formed a secret Witch Community. The Rhodes family stayed stationary and continued their practices as witches in the privacy of their home and hidden community. Lucas, being 17 at the time, had been doing very well in magic and had been progressing faster than most other witches his age. It wasn't until 6 years later that Lucas earned a high position in the Witch counsel, becoming a teacher, counselor, and supervisor to other witches joining the community.
Lucas' life seemed to be fairly stable until his sisters Kimberly and Sarah unexpectedly died after catching a light cold. The loss had been hard for many but no one had been as affected as Ronald and Juliana who immediately tried the dark art of necromancy to revive their lost children. It took them several years before they came across a much more powerful spell; longevity. However, the spell's power had been too intense for a human body to handle and they had to modify and test the spell on animals and plants before coming up with a close enough solution. Once they felt they had the the right components Juliana decided to make herself a test subject but her confidence swelled too soon as she had also died.
In the end, Ronald continued to obsess over the secrets of the longevity spell while Rosie quit magic and Lucas had continued his duties as a teacher. When Lucas turned 32 his father had accidently done the longevity spell on him. Fortunately, Lucas survived but the relationship with his now mentally ill father had been strained. It wasn't until his father lay in his deathbed that Lucas felt that Ronald had regained his senses. He had made Lucas promise to never follow in his footsteps and instead told him to live the life that Juliana and Ronald worked so hard to provide. Lucas accepted. It wasn't much later that Rosie ended up dying as well, also asking him to fulfill a promise; to never lose himself within magic and to do something beautiful with it instead. It seemed, that in the end all his family wanted is peace, understanding, and happiness with magic.
A few weeks after Rosie's funeral Lucas moved away to New York City. He stayed there from 1648 to 1679 before moving back to Salem and reclaiming his high position in the Witch Community. The Witch society had flourished and expanded in his absence which was both delightful and scary. It wasn't hard for Lucas to create a new life in his old home but the controversy of witches had gotten stronger and more violent. All types of witches were sprouting ranging from good to bad and everything in-between. It caused an incredible amount of controversy. In fact, Lucas had been a part of the Salem Witch Trials which took place in 1692. His main job had been to help his friends transport their daughter, Abigail Williams, safely away from Salem. The task had not been an easy in the slightest. Abigail had been followed by a coven of dark witches that sought to kill her and vouched revenge on Abigail's coven. However, under the protection of Lucas, Abigail had grown to live a full life and Lucas eventually left her to it, only checking on her every couple years until her death.
Years had passed and Lucas had looked after the William's bloodline, becoming friends with the new members to come. Eventually this line had migrated back to Salem without the horrors of the dark covens following them. This gave Lucas the luxury in mind to focus more on himself while still providing the line with guardianship. Despite this, he had lived in solitude with the acute fear that the dark coven would find him at his most vulnerable. His living conditions varied every couple months and until he had been certain he was safe. Eventually, he stayed put at some cheap apartments and lived normally until 1880. For weeks on end he would see a homeless young man wandering the streets. At first Lucas didn't do anything about it but when he caught the guy snapping his fingers and causing fire to erupt from his hand, Lucas knew. He had approached the man with intense fascination and concern because his safety had been on the line. He had explained that this man is a witch and that there are laws and conditions to further protect his life and the life of other magic users. Due to the man's puzzlement Lucas had invited him to stay at his apartment.
Of course, the man took the offer and had let Lucas help clean him up and re-teach him about the magic community. Lucas had soon figured out that this man had a strong case of amnesia, having no clue who he was or where he came from. In fact, Lucas had been the one to give the man his full name. They had assumed ( from the man's horrid dream ) that his name is Ezra, adding the fact that he woke up in the forest, and the tattoo of a Griffin on his shoulder. It wasn't long until the two formed a friendship that quickly turned to a brotherly bond
In 1883, three years after they met, Lucas had already felt confident enough to re-introduce Ezra to the magic community. It hadn't been long for the society to make him feel right at home and eventually he started to become independent again. Because of his lack of work experience and schooling Ezra had earned money by performing at local theatres with Lucas but the pay hadn't been enough to support them efficiently. They decided to do under-the-table mercenary work in Boston, Massachusetts under aliases using their middle names and covering their identity with face and age changing spells and masks. Prices vary depending on the work but it doesn't come cheap. To this day they continue to do mercenary work and actually make a good living off of it. Often times, they keep the money they need and give the rest to charities.
In 2004 Lucas received terrible news that someone from the bloodline, named Margaret, had died with her husband in a car crash. Suspicions raised high when he had tried to dig for the facts and had eventually gone to visit Georgina who had adopted Margaret's two children; Cora and Noah. Georgina also had her suspicions but had assured Lucas that she would be fine and that he would have to worry about them after she had gotten to old age and died. He tried to push his help into her but she would feel bad if she took his assistance, again assuring them they would be fine. Which was anything but the truth. In 2013 Georgina had died from a terrible fire that occurred in her house. Police reported it to be an accident but Lucas knew better. Before he could get a hold of the kids they were whisked away and under the protection of the government. He waited and waited trying to find a perfect plan to help the children out and just when he thought he had one the siblings were separated. At this point is main goal is to protect those children and keep them away from the dark coven.

Alias:
Ezra
How did you find us?:
Previous Rp Board
Experience:
Several Years
Other Characters:
Ezra Griffith, Hermes, Lucy Grey
RP Sample:
Every night had provided the same horrible reminder of something still forgotten. Like a discrete note highlighted in a neon yellow paper reading "Remember to do the thing," and no matter how much you comb your mind...you can't seem to remember what "the thing" is in the first place. Every night painted vivid pictures in reds and oranges with an echo of pain ringing through his ears. He could still see the woman become consumed by fire with the smell of burning flesh singeing against the flames.
No matter how many times Ezra had this dream he woke up, screaming and covered in a cold sweat. Emotions driven by an overwhelming sense of anger, and soon bridged to hate, lasted past his waking point and lingered until his heart rate slowed. Though his eyes remain open he could still see every fragment of this woman--as if she had escaped his dream and crossed into reality. Tears betray Ezra as fire starts to consume her. She turns to face him and reaches a hand out in his direction as she screams her pleas "EZRA NO!"
Softly, he sobs in his bed and lets the moisture cloud his vision from her. Every morning he questions why she haunts him and every morning he never gets a response. Ezra felt that he had done something wrong and hateful to this woman in a past long forgotten. "If only," he whispers to himself "-If only I knew what she wanted and what I did wrong."
I ( Lucas M. Rhodes ) have read the site rules and understand them. The code word for the rules is: ( Batman )
[/ul][/ul][/div][/div]
Application Created By Hell Hound
[/div]