Post by Deleted on Sept 15, 2013 21:32:38 GMT -5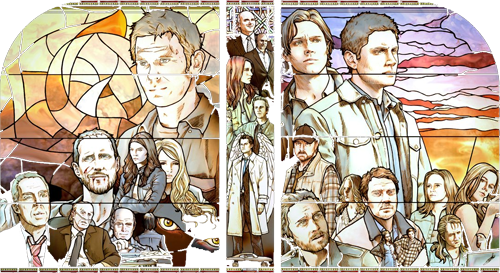 Full Name:
Ezra Forrest Griffith
Nickname/Alias:
Forrest
Age/Date Of Birth:
132 Years Old / Oct 3, 1880
Race:
Human
Occupation:
Street Magician
Species Group:
Witch
Play-By:
Dave Franco
Abilities
Unique Talents & Skills
Ezra's section of expertise would definitely lay within Prestidigitation, Mentalism, and Hand to Hand Combat. He's incredibly quick on his feet and quicker with his hands, being able to throw cards with such precision that they become like knives, pick-pocketing passerbyers within seconds, and throw punches 2x quicker and stronger than the usual human. He's also fairly acrobatic which adds to his already healthy physicality.
General Abilities
Spellcasting, Potion Brewing, Pyrokinesis, Cursing, Biokinesis, Astral Projection, Longevity, and Teleportation. Anything unlisted he is unable to do.
Special Inventory
Likes (At Least 3):
❤ Light Heartedness, Joking Around, Pulling Pranks
❤ Astonishing Others With Magic / Illusions / Stunts
❤ Custards and Pastries
Dislikes (At Least 3):
✗ Nagging and Whining
✗ Bad Sportsmanship
✗ Injustice to Innocent People
Fears (At Least 2):
☬ That He Was Someone Terrible in the Past
☬ Being Left To Wander Alone Again
Goals (At Least 1):
★ To Protect The Ones He Loves
★ To Figure Out His Past
Personality:
When he's not performing, Ezra tends to have a very straightforward attitude with an aloof exterior. Of course, he's generally friendly and manages to be quite warm when a conversation is engaged. However, those who know him would consider him to be fairly laid-back, light-hearted, passionate, peace-seeking, eccentric, and independent. Underneath those traits he's actually someone who can be incredibly stubborn when pushed to do something he doesn't want to pursue. He's also deeply rooted to certain habits and ideals that he's had even before he lost his memory. When under a lot of stress Ezra naturally keeps any strong feelings under the surface and rarely hints his anger until he's boiled over. Even then, his anger is easily suppressed but his words tend to be sharp and merciless to anyone that crosses his path.
Traits
[/b][/font]
✧ Friendly / Idealistic
✧ Venturesome
✧ Cooperative
Negatives (At Least 3):
✦ Detached / Reserved
✦ Indecisive
✦ Stubborn
[/ul]

Parents:
Atalyah & Deiniol Saphratee
Siblings:
None
Other Family:
None
Important Others:
Lucas Rhodes, Noah, and Cora Ravenwood
History:
His story begins in Rochester, New York during the Abolishment Movement in 1840. Ezra, being 23 years old at the time, had just moved to America with a group of his Gypsy/Witch friends and co-workers. His family remained in his home-country, Europe. He had been recruited to spread the word of "Gypsy Equality" due to being more able to pass for an American despite his deep Indian roots. The organization consisted of a handful of Gypsies who fought for their rights against abuse and discrimination, providing security to other 'magic supporters' and promoting Gypsy equality internationally. Ezra's main purpose in the organization was to be an example, influence, and savior for Gypsies who had experienced abuse in their travels. His main functions included attending underground speeches and providing physical protection (like a temporary body guard) for Gypsies, Witches, or magic users of any kind from the harsh actions of lesser accepting persons.
At first, Ezra's main focus had been on his the organization but the Abolishment Movement caught his attention because it promoted the same message that "Gypsy Equality" wanted to promote. Corruption in the laws of man had caused one group to believe they were better than another and now all underling groups had started to retaliate. Ezra had supported anyone fighting for their right. In fact, he had soon acquired the title of "Station Master" by allowing former slaves to rest in his residency. In 1843 he was to be transported to Maryland but continued to remain in Rochester due to his recent acts and request to remain stationary. A year later, after introducing a new flock of former slaves to the property, Ezra had meet a dark skinned woman named Myra who captivated his interest and stole his heart. It so happened that Myra is actually a witch with a strong bloodline laced with magical roots but it was her fiery nature that made him feel admiration and passion for her. The two hit it off almost immediately and when the group of ex-slaves decided to pursue deeper into the Underground Railroad, Myra decided to stay. To keep their relationship protected and further the security of the safe house Myra posed as Ezra's slave. Ironically, the two had officially become an item in 1855. Ezra was 41 and Myra, 26.
For 10 years Myra has joined Ezra in his quest for helping others in need and had even had received an education where she found her passion for writing. Despite her gender, she had made it onto Frederick Douglass' (a supporter of woman rights) newspaper called The North Star where she helped spread the word of the Abolishment Movement while Ezra toured America to continue his duties for Gypsy Equality. In 1869 Ezra had been deported to Germany to help lead a convention for Gypsies and Witches who attended to support the cause.
It wasn't until 1872, after a long journey home, that he finally returned to Rochester. Because he still looked incredibly young for his age he had to enter the city sneakily but it did not stop him from trying to meet Myra at her job in The North Star. He had been redirected to Douglass' house where they believed Myra had gone to pass a message to Anna Murray, Douglass' first wife. Ezra, of course, made his way to the house only to find that something wasn't right. To make a long story short, three religious Ku Klux Klan members had been trying to burn Myra and Anna Murray in a ritual to rid of evil magic and re-initiate the KKK despite the laws suppressing their hateful activities. Ezra was able to defeat the enemy and get them out but grew bewildered when Myra ran back into the house to grab the note she left inside. Unfortunately, one of the KKK members used the last bit of strength they had to shoot blindly into the same room Myra was in, forcing Ezra to chase after her in the fire. Just as he made it inside he heard Myra's scream" EZRA NO," and saw her face filled with terror and regret as a bullet collided with explosives and burned everyone inside. Ezra was 55 and Myra, 40.
Somehow Ezra found himself in the woods in Massachusetts without any memory of his life and only remembering the explosion and a dark skinned woman's terrified face followed by her words "EZRA NO," like a vivid dream. It had been 1877, five years after the explosion, and Ezra would find himself aimlessly wandering the forest until reaching Salem. Having forgotten his potential for magic he had discovered it and lightly tampered with it while being homeless on the streets. In 1880 Lucas Rhodes, another witch, had approached Ezra with intense fascination and concern because Ezra's safety had been on the line. He had explained that Ezra is a witch and that there are laws and conditions to further protect his life and the life of other magic users.
Unable to understand and grasp everything Lucas was telling him, Ezra had been offered to stay with Lucas in his home. Of course, Ezra took the offer and had let Lucas help clean him up and re-teach him about the magic community. In fact, Lucas had been the one to give Ezra his full name. They had assumed ( from the dream ) that his name is Ezra, adding the fact that he woke up in the forest, and the tattoo of a Griffin on his shoulder. It wasn't long until the two formed a friendship that quickly turned to a brotherly bond.
In 1883, three years after they met, Lucas had already felt confident enough to re-introduce Ezra to the magic community. It hadn't been long for the society to make him feel right at home and eventually he started to become independent again. Because of his lack of work experience and schooling Ezra had earned money by performing at local theatres with Lucas but the pay hadn't been enough to support them efficiently. They decided to do under-the-table mercenary work in Boston, Massachusetts under aliases using their middle names and covering their identity with face and age changing spells and masks. Prices vary depending on the work but it doesn't come cheap. To this day they continue to do mercenary work and actually make a good living off of it. Often times, they keep the money they need and give the rest to charities.

Alias:
Ezra
How did you find us?:
Previous Rp Board
Experience:
Several Years
Other Characters:
Hermes, Lucas Rhodes, Lucy Grey
RP Sample:
Every night had provided the same horrible reminder of something still forgotten. Like a discrete note highlighted in a neon yellow paper reading "Remember to do the thing," and no matter how much you comb your mind...you can't seem to remember what "the thing" is in the first place. Every night painted vivid pictures in reds and oranges with an echo of pain ringing through his ears. He could still see the woman become consumed by fire with the smell of burning flesh singeing against the flames.
No matter how many times Ezra had this dream he woke up, screaming and covered in a cold sweat. Emotions driven by an overwhelming sense of anger, and soon bridged to hate, lasted past his waking point and lingered until his heart rate slowed. Though his eyes remain open he could still see every fragment of this woman--as if she had escaped his dream and crossed into reality. Tears betray Ezra as fire starts to consume her. She turns to face him and reaches a hand out in his direction as she screams her pleas "EZRA NO!"
Softly, he sobs in his bed and lets the moisture cloud his vision from her. Every morning he questions why she haunts him and every morning he never gets a response. Ezra felt that he had done something wrong and hateful to this woman in a past long forgotten. "If only," he whispers to himself "-If only I knew what she wanted and what I did wrong."
I ( Ezra F. Griffith) have read the site rules and understand them. The code word for the rules is: (Batman)
[/div][/div]
Application Created By Hell Hound
[/div]